IDEAS TO VARY THE PRESENTATION OF YOUR PHOTOS!
Digital scrap of photoshop ideas
You are a digital scrapbook addict... and are always looking for new presentations.
You manage a little bit with Photoshop or PhotoFiltre... and hate the complication: so these pages, which present you with effects that are easy to create, are for you!
Don't hesitate to get started! And if your image processing software does not match the examples, you should have no problems adapting it. Because everything is obtained from "standard" functions!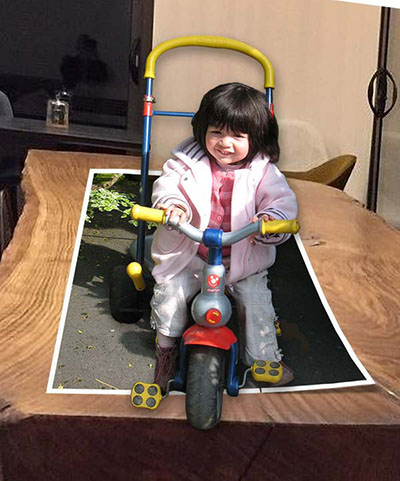 the slide style
---
Nostalgia for an old time when photos were not digital.... Looking for a vintage idea?
Slides carelessly placed on a table.... Ideal for staging a series of almost identical photos on one of your digiscrap pages....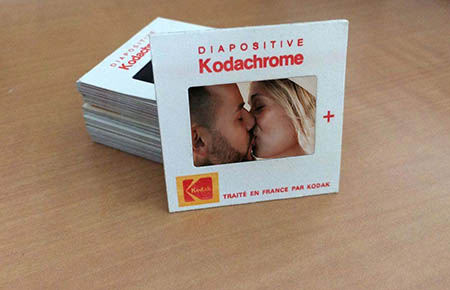 And for the realization, nothing could be easier... you scan "slides" that you then recover in photoshop to place your own images...
If you don't have a scanner.... All explanations and files to download are on this page... at your disposal!

the Photo Collage style
---
It is a question here of giving the illusion of a complex assemblage of photos that reconstitute the initial image.... Several levels of difficulty depending on the desired result... borders with torn edges or not... Everything is explained in detail in the tutorial HERE.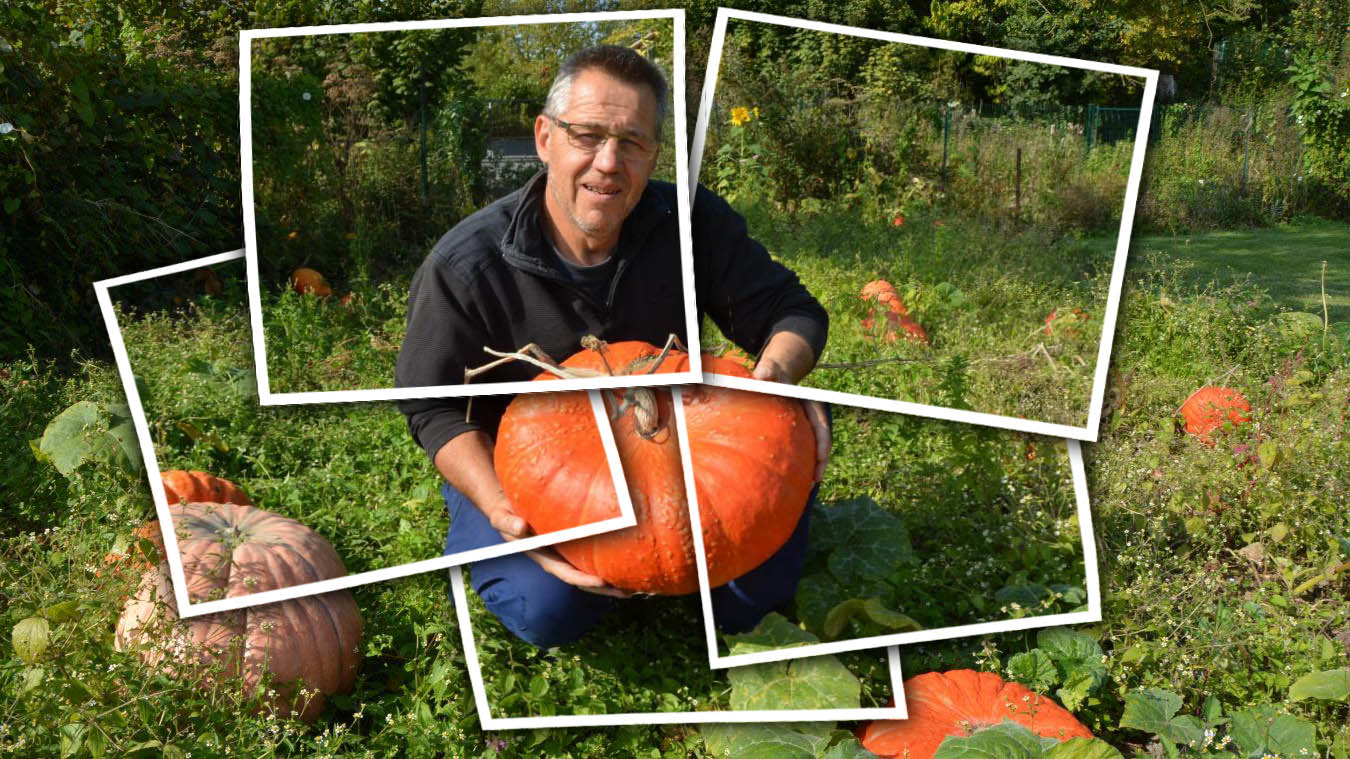 All you have to do is build the border that will frame all the mini-photos first... then select, with a fixed size selection rectangle, the parts of the basic image that you keep.... It's Here

The Photo-Accordion style
---
You will give a 3rd dimension to your image by literally taking it out of its frame... like a folding photo.
This attractive effect gives an astonishing relief to your images, especially panoramas (those obtained by assembling several offset photos).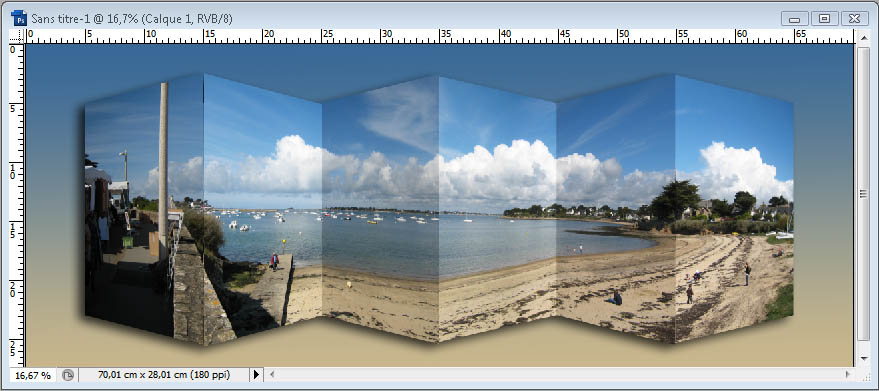 Very easy to implement.... It is simply necessary to use the perspective tool associated with the selection tool... A little shade and a little light... and the leaflet comes to life on your digitascrap sheet!

the Magazine style
---
Integrate your own photos into the pages of a magazine... and create the book of which YOU are the hero...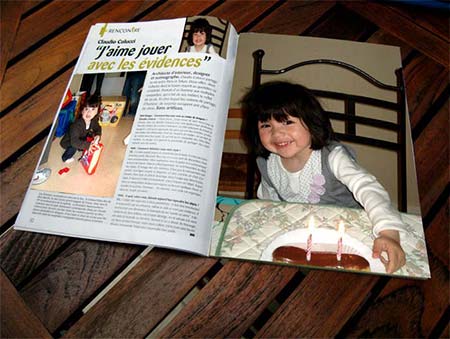 It's really not difficult and the effect is guaranteed! You need pictures of magazine pages (You can find here) and the photos you want to include in it.

the Picture-in-Picture style
---
This effect is quite often found in advertisements.... Very stunning and yet easy to make...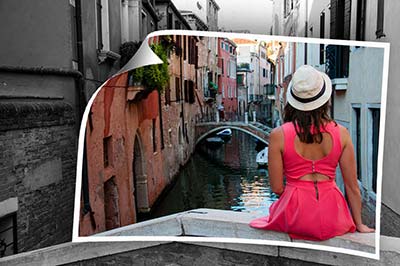 You will find all the explanations, including an additional technique for folded corners... in this step-by-step guide... Testing this effect is like adopting it!

le style TV
---
In this step by step, you are the star of TF1! You appear on the TV screen....
For this pleasant assembly, relatively few means... A picture of your TV set, another one that represents you, a BFMTV wallpaper
for authenticity and a banner at the bottom of the screen....
The step-by-step guide explains how to arrange these different elements with Photoshop to obtain a result similar to this one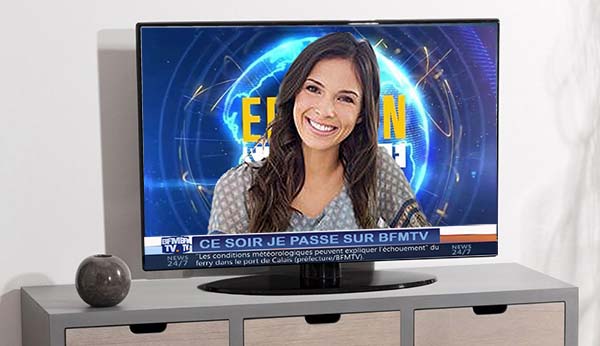 The Out of Image Style
---
Very often seen in magazines, especially fashion magazines... The subject seems to spring out of the image and gives it the 3rd dimension it lacks!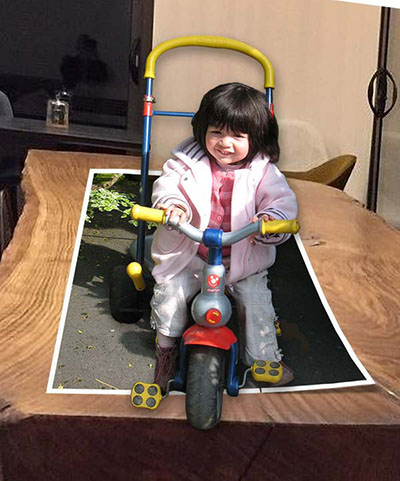 It is not a difficult effect to achieve.... You just have to learn how to use the PhotoShop pen tool... but you will find here a simple method to learn how to use it! This is an opportunity to learn!

Le style Pellicule diapos
---
A film of slides that rolls up... that's a classic effect...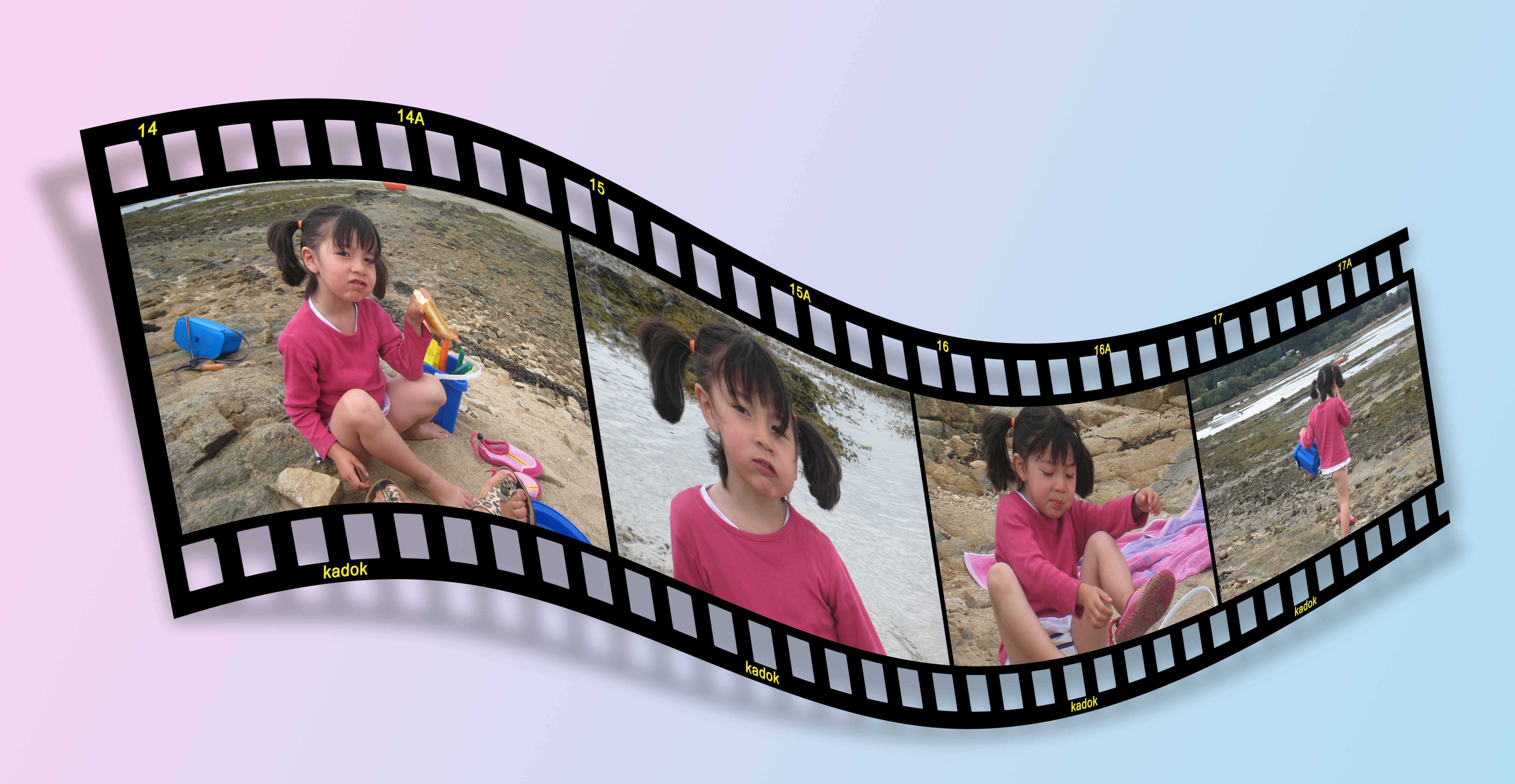 This step by step explains how to simply build the film, how to place the photos and how to give this 3D rolling effect....
You can also download the film ready if you are in a hurry... and put your photos on it. Download the file...