Transforming a photo into a cartoon... is an old dream that is now realized... For years, small softwares supposed to fulfill this task had been created : this page of the site lists the main ones... But the results were not very good... the line was hesitant and the colors were not appreciated...
The next stage saw the online cartoonization sites: we have listed them on this page and exposed their strong and weak points. Here again the results were better without reaching an acceptable stage.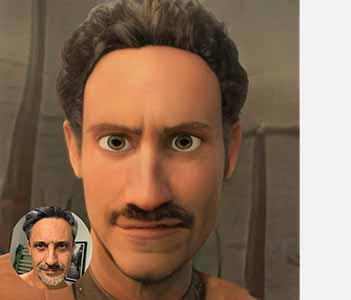 With the arrival of artificial intelligence, these softwares have improved and started to give better results in quality... I think in particular of all these small android applications that can be used on tablets or cell phones: the making of comics from your photos is then possible in acceptable conditions... Look here... or there.
In this new page, we go to the next level : it is not yet the perfection but it is getting closer... For the moment, the two softwares that I present to you only treat the portraits... not yet the complete photos but that will come soon...
Here is the feed back of the use of "TOONME" and "TOONAPP" which are the softwares which "hit" for everything concerning the passage of the photo in cartoon...
"ToonMe", the website and app
---
Here is a first android application (and also transposed on IOS) that may surprise you as it is unexpected and of high quality.
It is of course a demonstration site on which you can process your portraits, but also an application to install on your cell phone in a free version or in a paid version without ads and with more possibilities.
"ToonMe" Website
You will be able to judge the capabilities of the treatment by trying your own portraits and submitting them to their "TOON kitchen". Go to the ToonMe.com website and upload your portrait for a first treatment...

A few seconds of waiting and you get the result... always fun! It seems that the artificial intelligence analyzes your image and then draws from the reserve files the facial elements that best match you.

The result is not a photo, but an assembly of elements that correspond to you: the whole is similar, sometimes a lot, sometimes just a little ... It depends. And there is no doubt that the next versions of the software will be even more convincing...
Here is another example of a treatment where you are offered 4 different treatments... Each one has its own interest and at least you'll have plenty to choose from!
*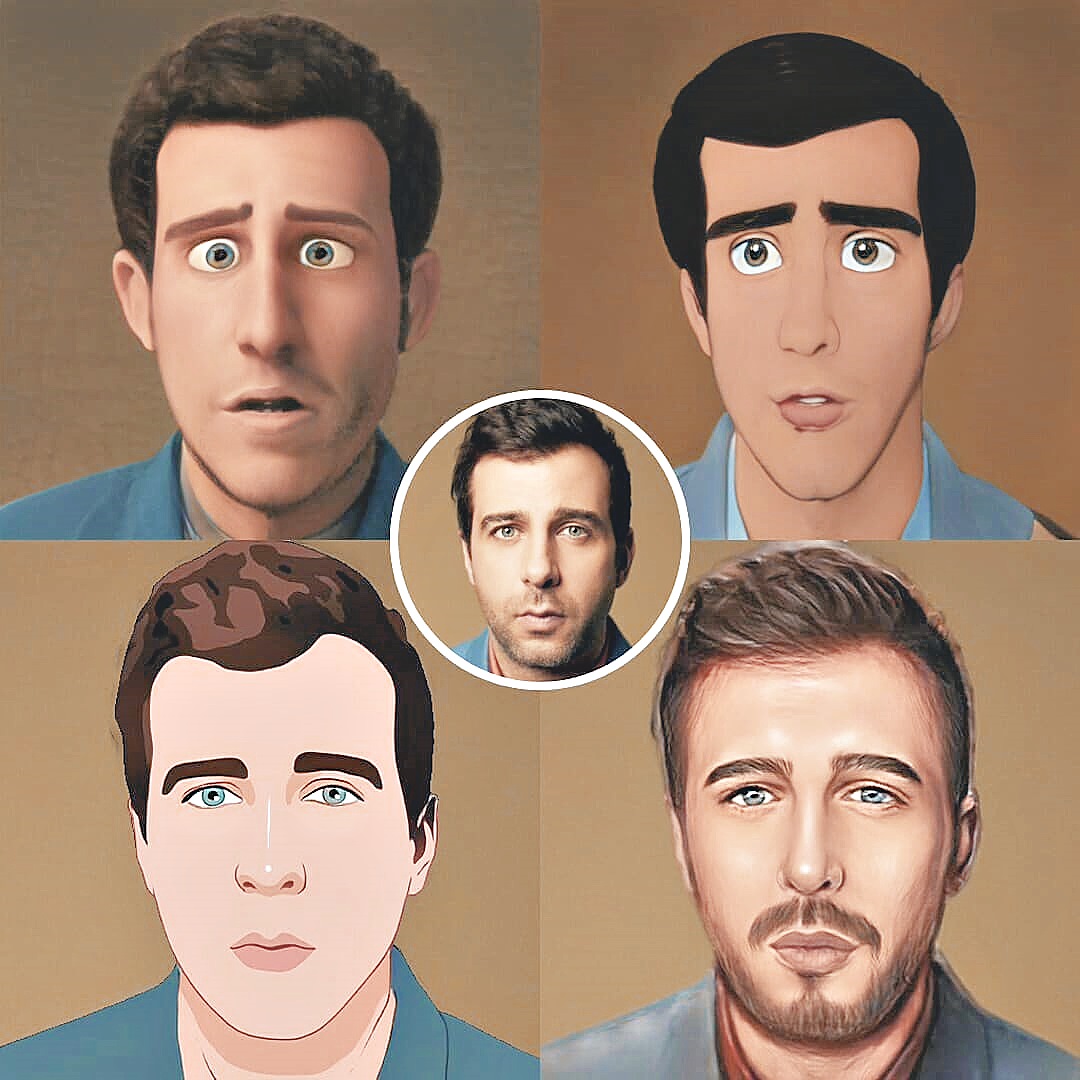 the ToonMe application on your mobile phone
If you like this image processing program, PhotoLab, the creator of the website, suggests you to load the application on your mobile phone or your tablet. Versions exist for Android or IOS: Iphone owners will be able to create toons in their image!
The loading of this apk is free but has some limitations that you can remove by paying a small fee... you will have a functional apk and rid of all this invasive advertising!
When you launch the application, you have to choose an effect... among dozens and then apply this effect to the image you have chosen...

New features and a wealth of processing, all in the "toons" style! Adding backgrounds for example works perfectly and there are so many possibilities that it is impossible to describe them all here.

The quality of the photo transformation is obvious: we have a photo transformed into a cartoon! ToonMe is an excellent little program that perfectly meets the aspirations of those who are not excellent at drawing and who want to draw from the photo.

TOONAPP CARTOON MAKER
---
ToonApp Cartoon Maker is one of the best applications to turn you into a cartoon in one click! Cartoon Maker's artificial intelligence applies elaborate filters to your photos to convert them into cartoons.
This application is also available for Apple IOS at this address...

Unlike ToonMe described above, this software does not draw from a pool of elements (eyebrows, foreheads, nose...) to get your cartoon character... Here, the photos are analyzed and processed, all in the same way: the results are therefore more consistent with the initial photo, uniform and perfectly recognizable.
To start, you have to choose a photo in your photos folder... ToonApp will automatically crop it to a square format... It's a pity that the software doesn't process the whole photo!

And, to finish the treatment, add a beautiful layout or a toon background!
You can even combine the portraits you have processed separately into one image...

In summary, ToonApp is an excellent application that gives regular and similar results... There is no doubt that the coming years will see this software improve and become more complete... To be continued!
And in the future...
---
In the future, given the success of these two applications, others should see the light of day that we will not fail to try to present them to you...
What we wish for the applications that already exist, is a cartoonization of the complete photo, with its background instead of the simplified portrait that is proposed today... It would be possible to go directly from the photo to the cartoon !!!
A dream... that will come true !