CHRISTMAS ATC
IT'S ALWAYS TIME TO PREPARE...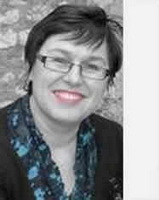 Married,
two children Wendy and Tim,
I live in Maille (Indre et Loire 37 FRANCE).
I first started with the Scrap, then I turned to Free-style and especially the Mixed Media Art. .
 Claudia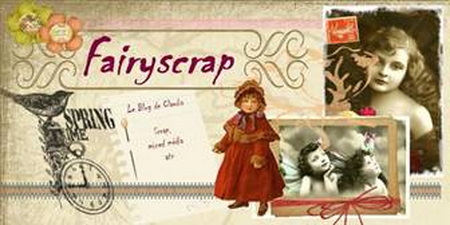 Design Team: Scrap'a dit
Forums where I'm enjoying : Art Contrario , ForumMixed Media France , Le Grimoire du scrap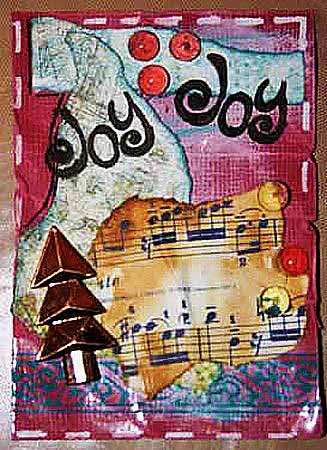 STEP BY STEP ATC MAKING OF...
 Basic equipment
---
- Strong paper, Bazzil type, canson.
- Cutter, cutter, fine scissors, drilling tool, fine and medium emery paper, glue.
- Heat gun, stamp, permanent ink, distress.
- Various images, beads, wire, various embellishments, cork, fine felt.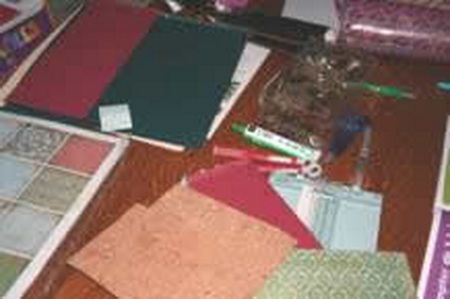 Step by step
---
Preparation
It is advisable to cut the atc's in the desired format 2 ½ on 3 ½ inch or 6.4 by 8.9 cm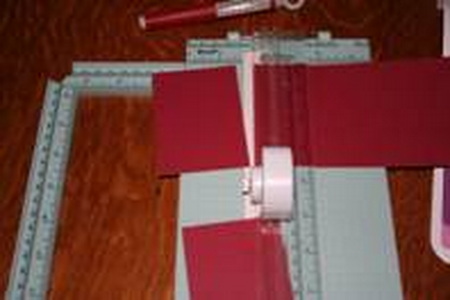 The backgroung
Take a Bazzil paper of the brand " Core'dinations " which are dyed in the mass, when they are torn or sanded, the color appears, you may or may not ink them, while the other Bazzil are white (you must then ink them)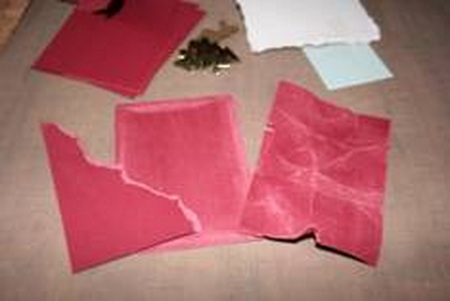 here are three different backgrounds, one torn, one sanded, one scraped.

Assembly
Assembly, with the help of a printed paper we will prepare our background map, we tear, ink the edge of the paper and pose to the greek of our imagination.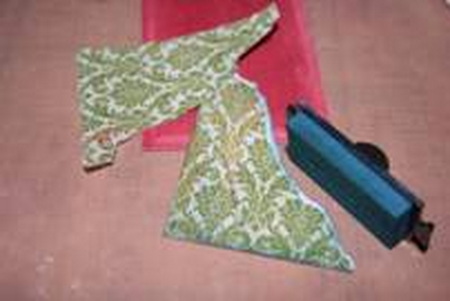 You can use here a colorbox chalk ink to apply on the edge of the Basic Grey paper.

You glue this inked piece on a torn corner of bazzil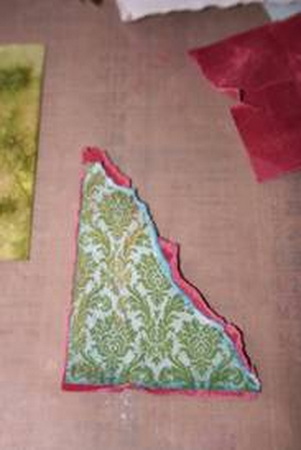 Background
You take another paper, a background made with a Canson paper which is inked with Distress Peeled Paint ink, on which you put a decorated scotch ribbon. You stamp a word related to Christmas that you emboss with "Gold" powder.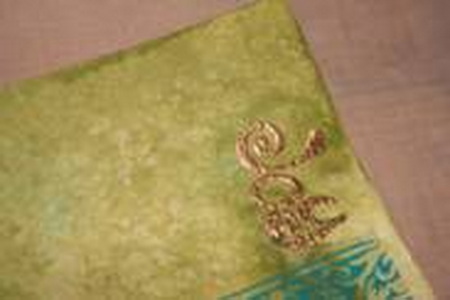 Mounting the ATC
You stick the piece prepared in step 3 on the bottom with the embossed stamp ...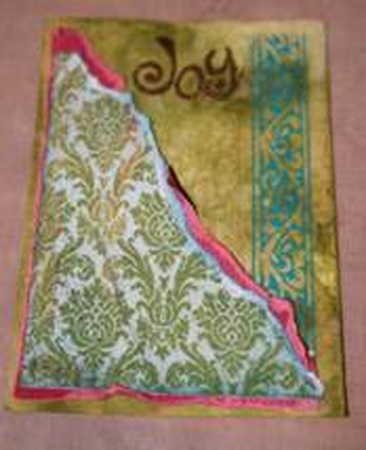 Then add embellishments on the theme of Christmas, you'll have an original creation...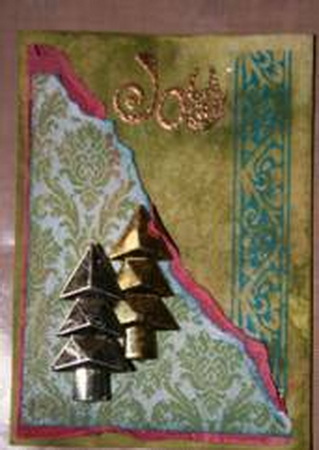 And now the card is finished ...
Additional embellishments
With beads and Wire
On this card you pasted a piece of inked music paper and drew a music scope.

A bit of paint sticker from Ranger on the edge of the bazzil...
You fold your piece of Bazzil, you pierce it, and with a wire you embellish it with beads...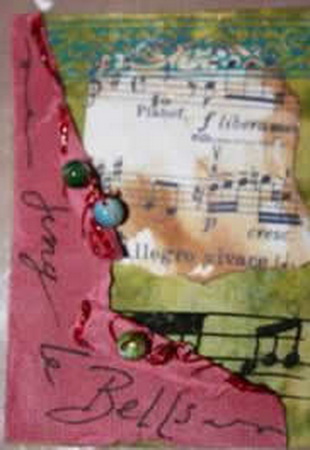 Another application, embossed stamp

Stamp a Christmas picture on a Canson paper, then cut it out...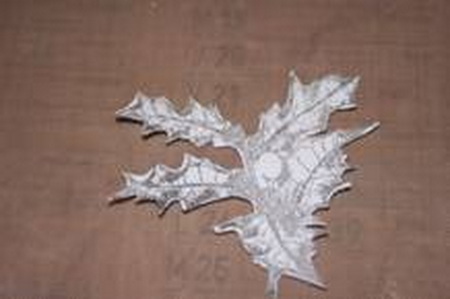 with Distress inks you will colorize your image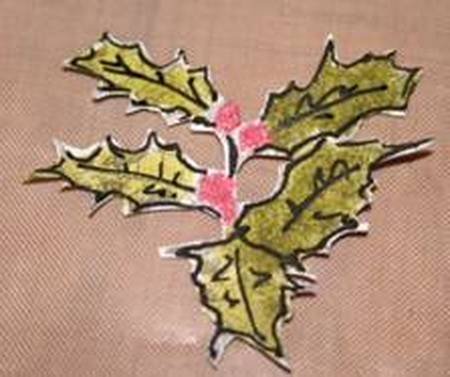 you will glue it on your background, here the bazzil is painted with crackle paint, a scrap of Basic Grey paper is added as well as a piece of cork, the stamp image is highlighted with 3D adhesive.
You can then add some beads to decorate the holly. Here is the result :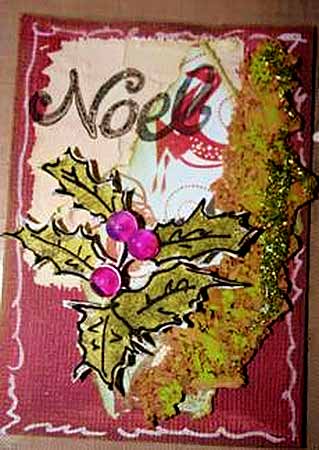 CLAUDIA
1,000 Artist Trading Cards:
Innovative and Inspired Mixed Media ATCs 
Patricia Bolton (Author)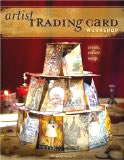 Making artist trading cards (ATCs) is a hugely popular activity for artists.
THE ATC book !
Decorated trading cards are ideal for anyone who likes small, quick projects, for testing new techniques, for trying out new rubber stamps, or just for playing.
Artist Trading Cards
Leonie Pujol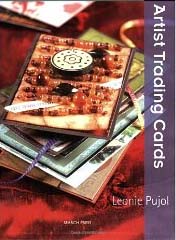 Many Ideas for combining paper, metal, beads, and stickers with painting, stamping, and stenciling techniques fill this guide to making 20 artist trading cards. 
Very affordable... from $5 !