Monique's sunny
homemade art canvas...
 How long have you practice homemade canvas arts ?
Already very young I was always drawing or making something with my hands. There are about one year and a half I was looking for a canvas art to offer to a friend and not finding what I wanted. I told myself "Hey you could try to do it yourself". And as this picture was great, I started, I made many others paints and today, create, try all sorts of techniques have become a true passion.
What do you prefer in homemade canvas art ?
It always depends on my mood ! When I want to let me go, I launch into an abstract painting, never knowing in advance what it will give. And I love to use knife, paste structure and all kinds of materials.
But I also like to challenge myself to myself, such as trying to reproduce an art of Van Gogh or a view of an bridge from a postcard.
What are your favorite colors?
I love the blue and I associate it with either gold or silver.I love also working various shades of gray, silver, white and black.
What homemade art brings you ?
The HMA gives me a lot of good things ! When I'm painting, I am calm and relaxed and it happens rarely a day goes by that I end up with a paintbrush in hand. The fact create and produce an art gives me great satisfaction.
In addition, through my blog, I met people like me who have a passion for HMA and with which we exchange our tips and tricks. Some of them have indeed become true friends.
I invite you to take a little trip on my blog:


http://blackmercedes.over-blog.com/
HOME DECO:
The SUN on the Ocean:
Supplies needed
to make this homemade canvas art :
Canvas 50x50cm
Flat Brush No. 22
Flat Brush # 10
Painting Knife No. 1 or 2
Midnight blue acrylic paint
Ultramarine blue acrylic paint
Cerulean blue acrylic paint
Caribbean blue acrylic paint
Pearly white acrylic paint
Gold plaster cast structure
Gold glitter
HOW TO DIY
"Sun on the ocean" homemade art
Production step by step
Photo 1: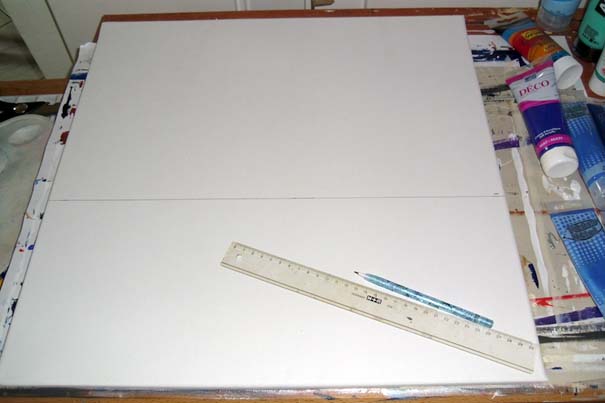 Take a 50x50cm canvas, measure 30cm from the top and draw a line to delineate.
Photo 2:

Glue pieces of cardboard on both sides on the bottom part of the fabric. Paint the top of the canvas in a shade of midnight blue and ultramarine blue ...
Photo 3: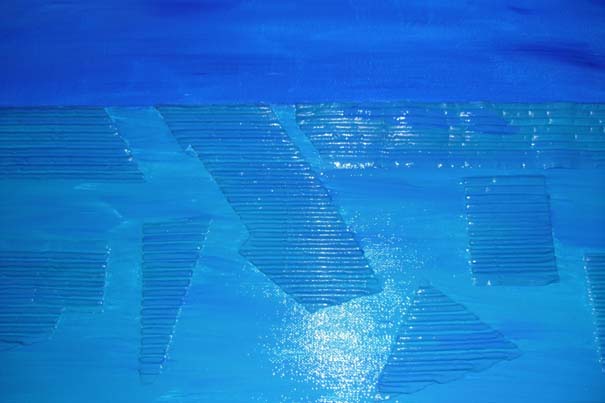 Coat with cerulean blue on the bottom of the canvas and especially be careful to cover the ends of the corrugated cardboard.
Photo 4: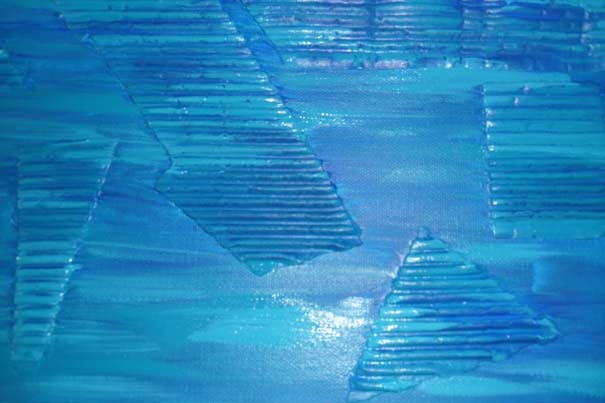 Mix some ultramarine with cerulean blue, and apply locally. Then take the blue Caribbean and also apply in places.
Photo 5: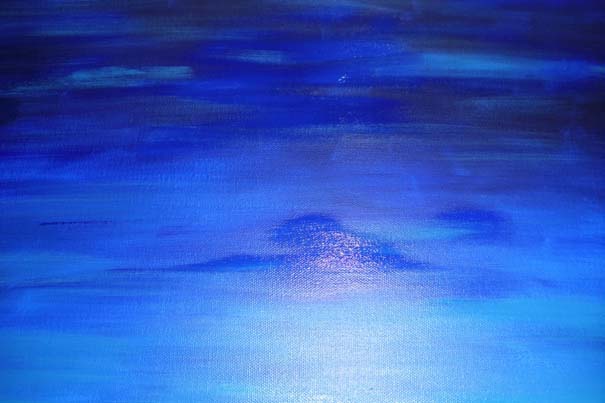 Mix caribbean blue with ultramarine blue and with a flat brush almost dry, go over the top of the table to give a few reflections.
The bottom of the painting is finished, let dry!
Photo 6: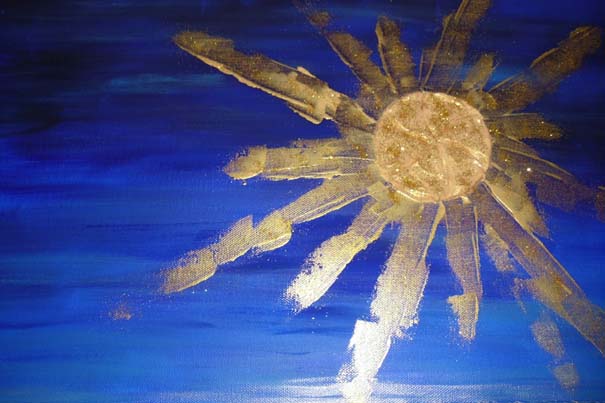 Take the paste gold structure and apply a thick layer with a small knife (No. 1 or 2) so as to make a circle. Then with a knife give a few strokes in the round for making a pattern.
With the flat side of knife, apply the paste structure from the edges of the circle and pull across the canvas to make to the sun rays.
Sprinkle some gold glitter across the sun to give it a fine gloss.
And finally apply with a almost dry flat brush some pearly white on some parts of the art, around the sun, giving a beautiful reflection on the whole.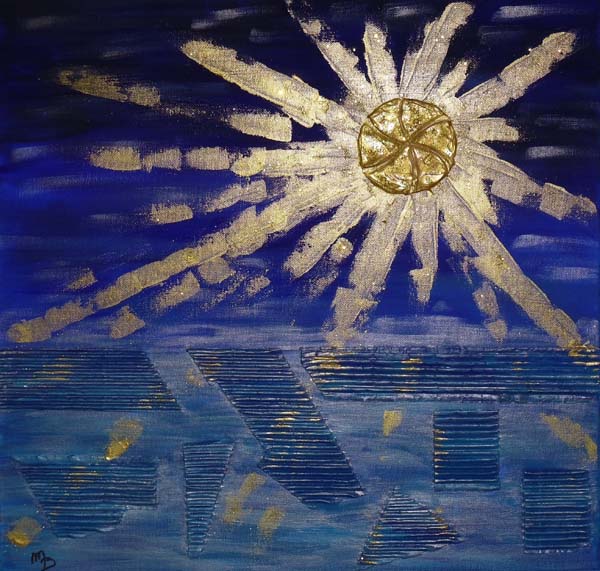 Don't forget to sign your painting !
And your "Sun over the ocean" is finished!
I wish you a pleasant time while achieving your canvas !

There are only few English books on homemade canvas art... Many of them are written in French language...
Homemade
101 Projects
You Can Make at Home
Ros Badger
Expand your creativity!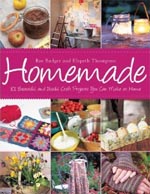 Homemade contains over one hundred craft projects that require you to look no further than your very own home.
My Favorite Art Book:
I Love to Paint !
Jennifer Lipsey
Here's a book that is as attractive as it is useful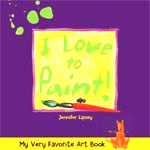 Following introductory information about supplies, each spread, framed on bright-white pages, introduces a different technique, beginning with finger painting...
Abstract Painting :
Concepts Techniques
Vicky Perry
Learn abstract painting... very easily !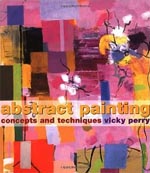 Vicky Perry shows you the abstract painting secrecies...
Other HomeMade Pages