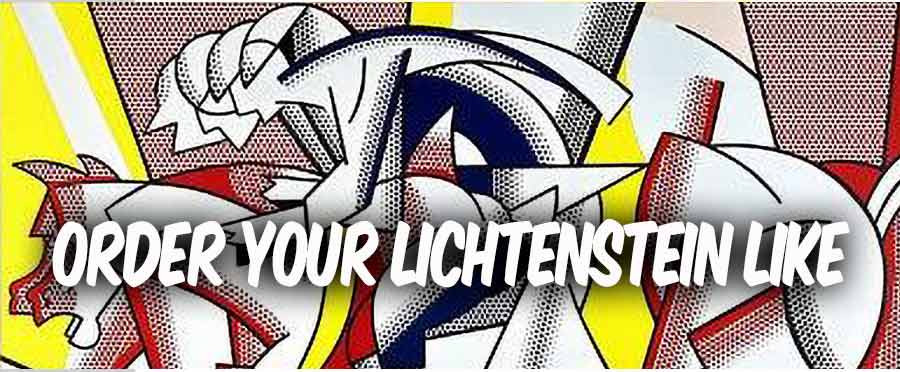 YOUR FAKE LICHTENSTEIN DIRECTLY AT HOME....
Have it drawn from your photos
If you want to draw a fake Lichtenstein yourself, check out this tutorial.... It shouldn't be too much trouble for you....
But if you prefer that I do this work for you, just send me the photo (of good quality) that you want to transform into "faux-Lichtenstein". Also include a small text for the "bubble". You will have the result within 48 hours or less (unless unexpected).
An example of what can be did....
---
A photo of Coeur de Pirate... thoughtful and sad... and which was on TV... All she needs are the tears that we will add to it...
The original photo
A beautiful expression with a look in the void, as if lost!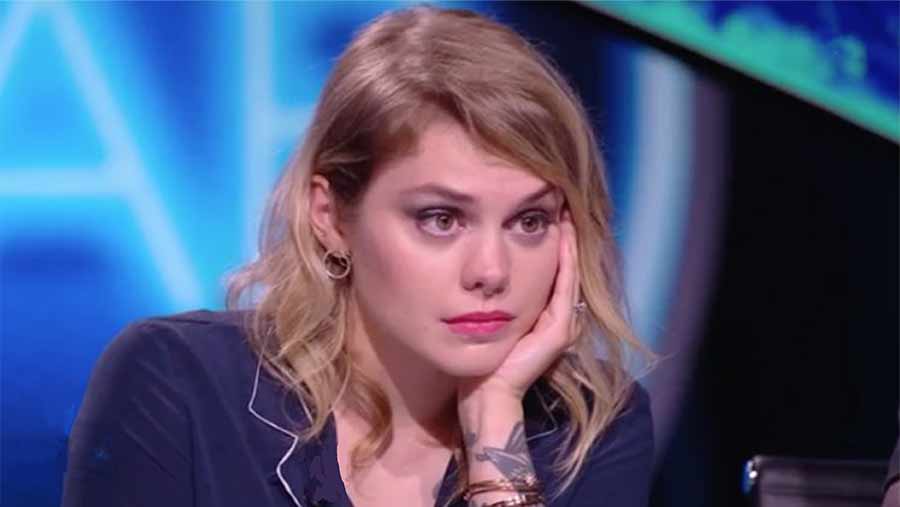 Line drawing
It is the first layer (layer) and it is made with the graphic pad and we simplify the facial features...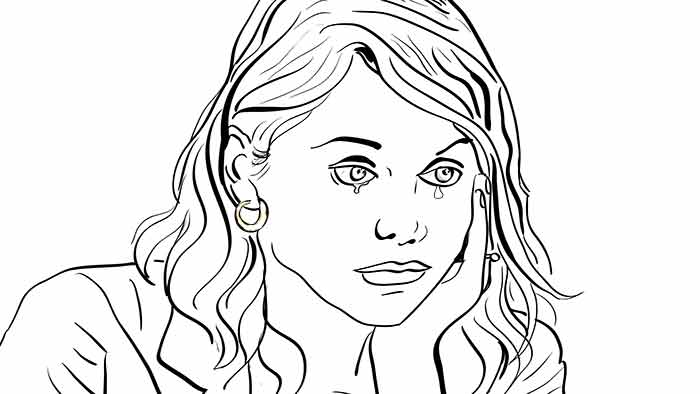 Setting up the colours
Still on the graphics tablet, we now apply the simplified colors on a new layer.... We add tears to it!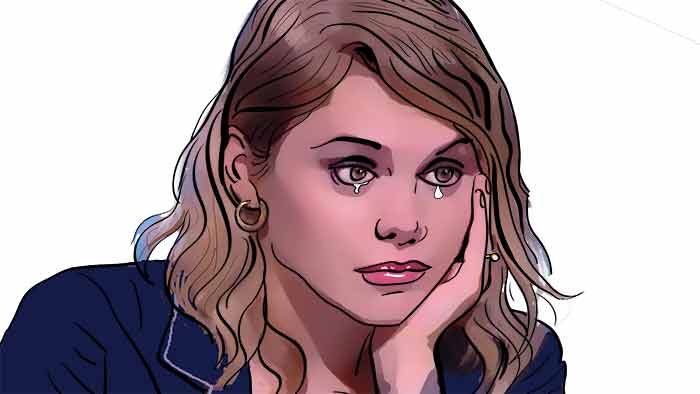 LICHSTENSTEIN pixelation
The painter loved to simulate pixelation... We will imitate it by using a photoshop function....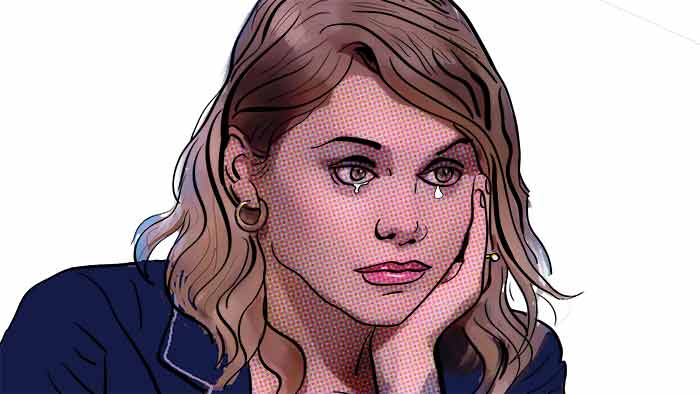 Adding the decor
We add the decor on a new layer... All these layers (called layers in Photoshop) overlap to create the final image....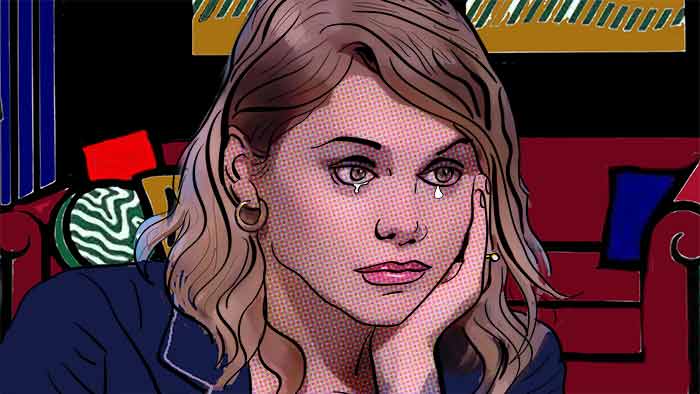 And the picture achieved...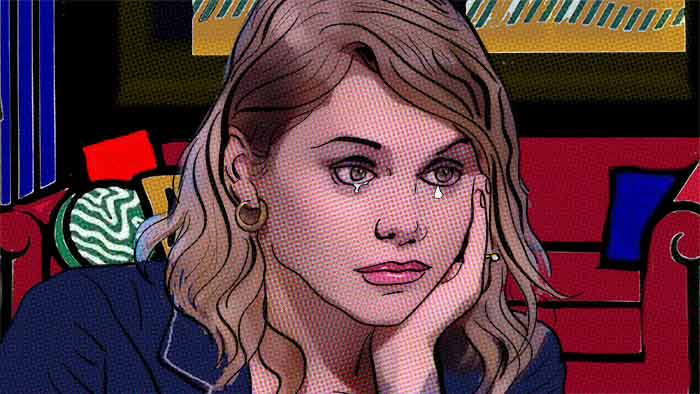 The dialogues, for final image!
All that remains is to add the dialog bubbles... and it's done!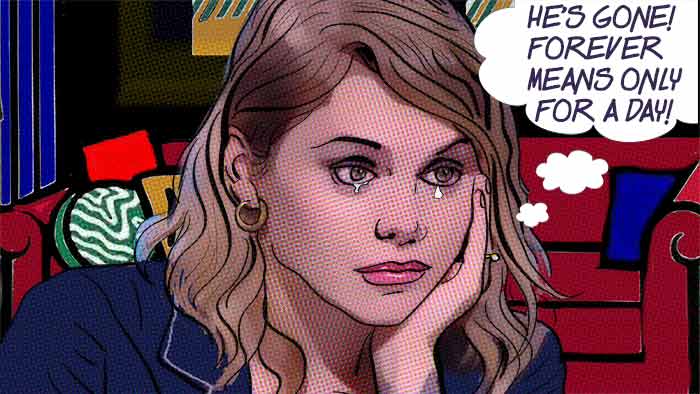 How to proceed to order?
---
All you have to do is send me by email a good resolution photo of the person you want to cartoonize like Roy Lichtenstein.... If necessary, add the text of the dialogue bubble that you would like to see included....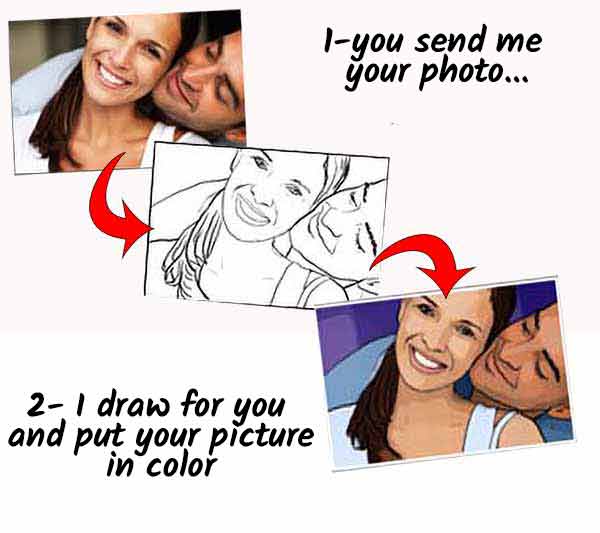 In less than 48 hours, you receive your image in jpeg format ready to be printed, on paper or canvas...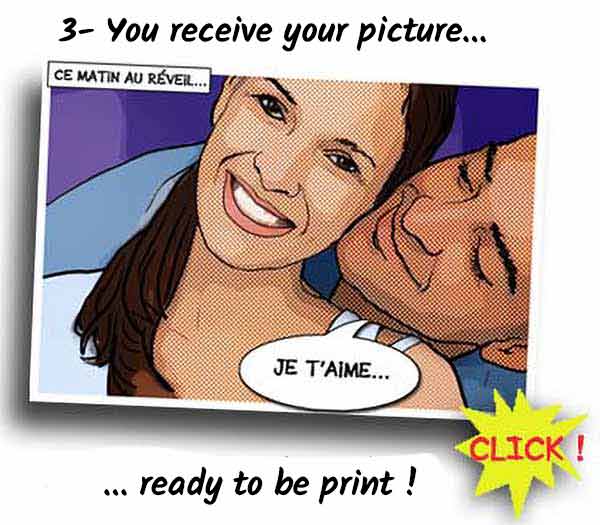 How much does it cost?
---
For a simple drawing, as in the example above, with only one character, I will only ask you $20....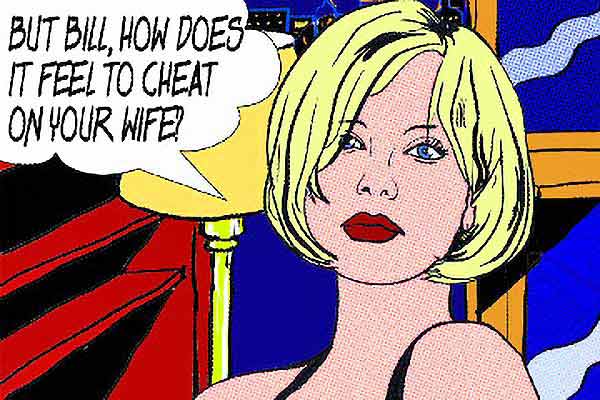 If there are two people in the picture, the price will be 25€....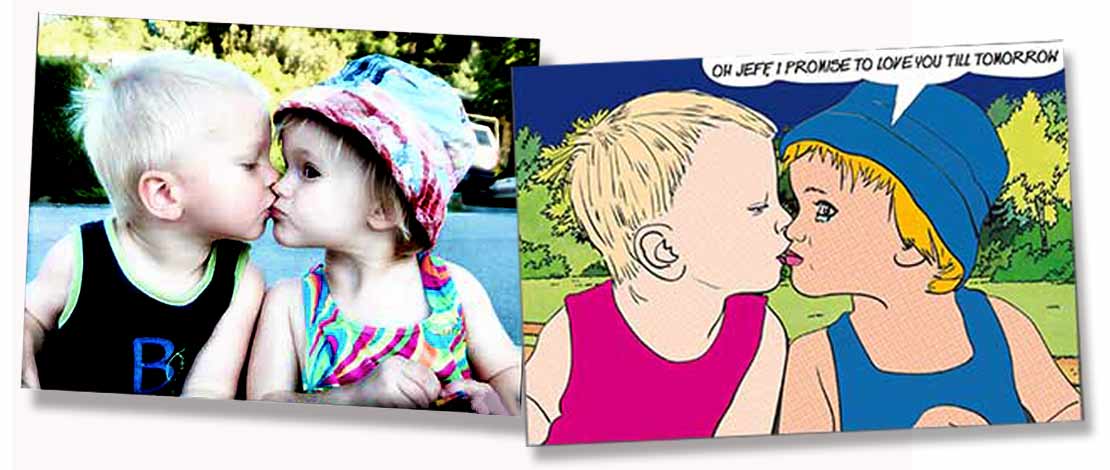 And you will receive a jpeg file, in the dimensions you want... ready to be printed!!!! The printing can be done on paper, with a simple printer, or on canvas (some sites charge very soft prices...) or in the form of a larger poster using a specialized site!