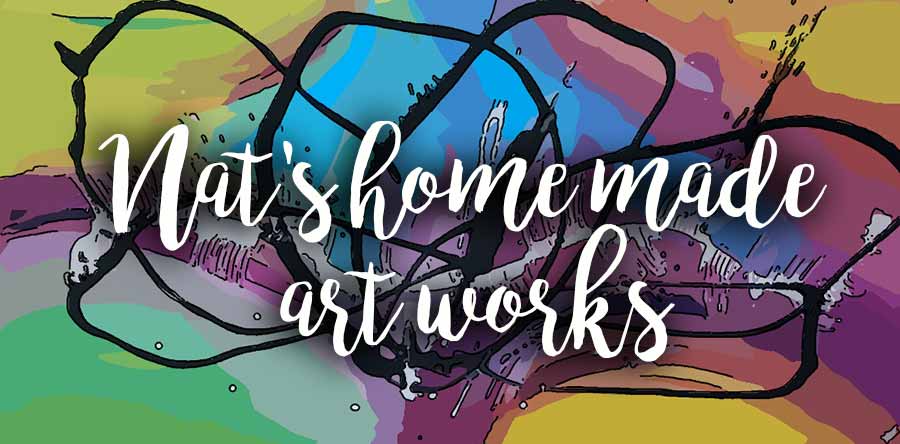 HOMEMADE CANVAS ART TECHNIQUES
CREATING A PATCHWORK with NAT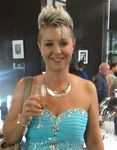 How long have you practice homemade canvas art ?
I started the homemade canvas art quite by chance a year ago. I was looking for arts to redecorate my living room walls freshly painted. I'm interested by all was happening on the Internet, saw several tutorials and told myself "why I would not get?  I always loved drawing. Like what I did seemed to please those around me, it boosted me to continue!
 What do you prefer in homemade canvas ?
I started with collages, stencilling, now I like much more the abstract art. I try to diversify my techniques, painting with a knife, for example, and materials I use. I do not hesitate to get into different styles, I like or like less : it's a matter of taste!
What are your favorite colors?
I work mostly with gray, red, black and white wich match perfectly, but I also really like the plum, pink, silver and gold.
What home deco brings you ?
HomeMade canvas art brings relaxation and wellness. I often spend whole evenings to paint when I begin a painting, I can not stop, even for the dry. What I like is to combine the colors, of course, but also always use other materials and new painting techniques. I have not always a clear idea of ​​the final result, so I advance to inspiration.
Welcome to my blog where you'll find all my others creations:


http://couleurpassion57.canalblog.com
PATCHWORK CANVAS ART TUTORIAL
List of supplies needed
---

- 1 canvas 50 x 70 cm
- 1 flat brush
- Dark brown acrylic paint
- Gold Acrylic paint 
- White acrylic paint
- 2 squares of burlap around 10 x 10 cm
- Thick dough grain structure
- ACRYLIC GLOSS VARNISH AND GLUE 
- Small stones
Have a look on the finished art
---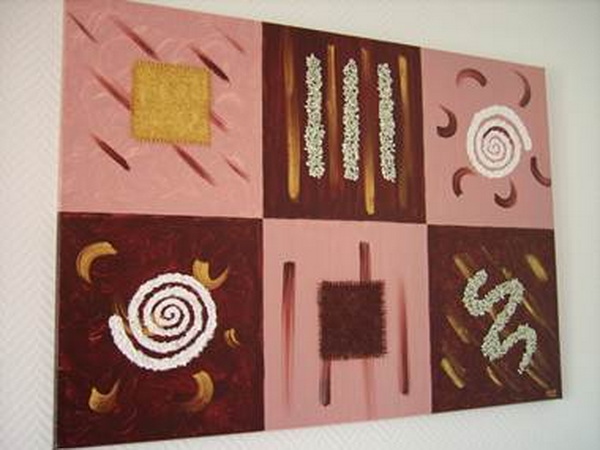 HOW TO DO THIS PATCHWORK
---

Separate the canvas into 6 equal parts with a pencil. If you do not have a ruler, you can use a large piece of tapestry, for example.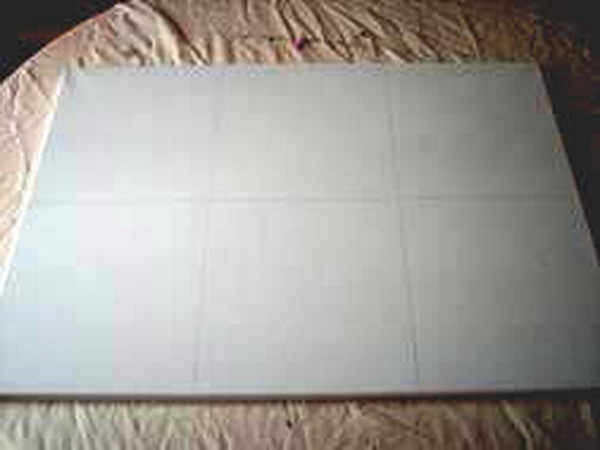 Paint 3 squares dark brown and try to create different effects with the brush (tapped, smoothed, twisted). Apply strokes of gold paint on dark brown without waiting for it to dry.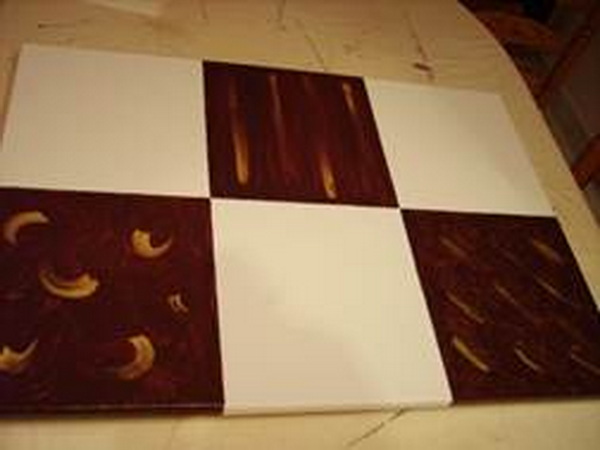 Mix a lot of white with some dark brown to get a tan color, then proceed as for the brown paint for the remaining 3 squares. Apply the dark brown strokes on the tan squares without waiting for the beige paint dry.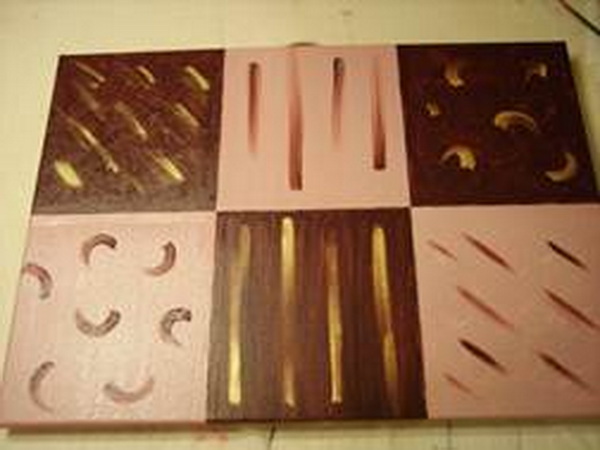 When all the paint is dry, paint patterns with the mod podge on 2 squares using a small flat brush. For the patterns, let your inspiration!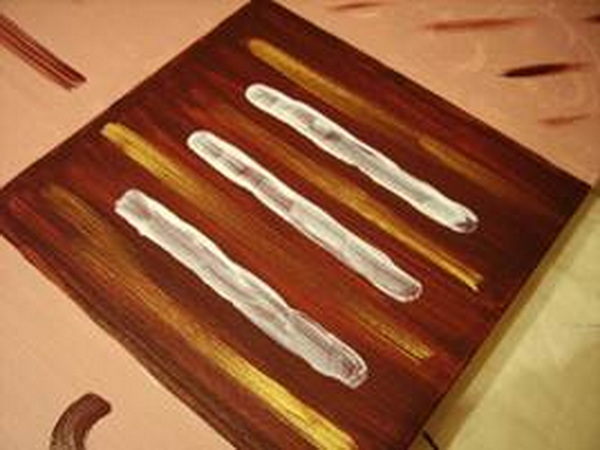 Immediately, sprinkle the glue with small stones. As it dries, the glue will become transparent and small stones are well glued on the canvas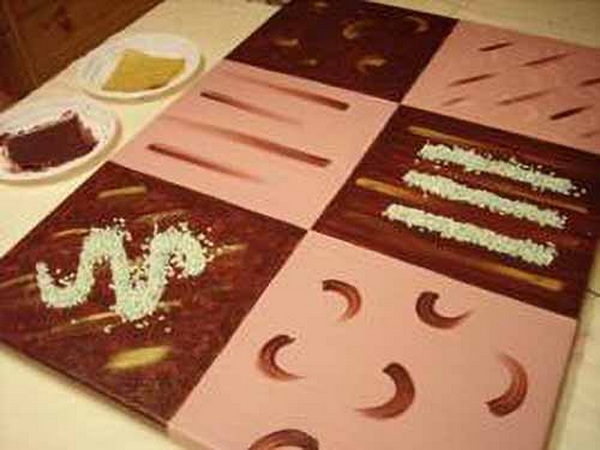 Cut 2 small squares of burlap 10 x 10 cm, paint the first with a dark brown color and the other with gold. On two other squares, you can draw spirals of dough structure, using a small flat brush for more precision (it is a little tricky because the dough sticks to the brush, so you have to be patient!).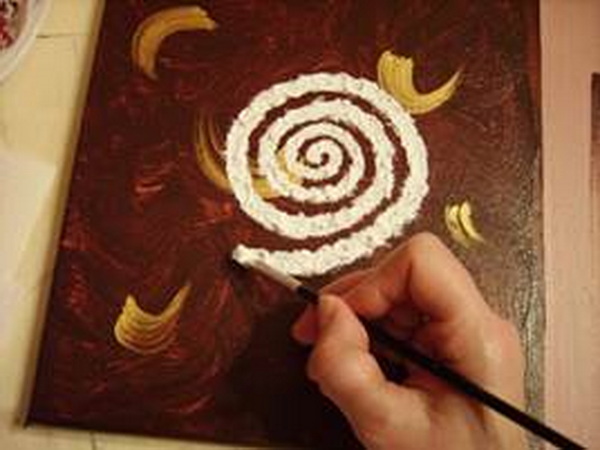 It is time to leave everything to dry for several hours. Finally, you can stick the two squares of burlap previously prepared. I used for that a hot glue gun (fast and strong), but you can use any kind of glue.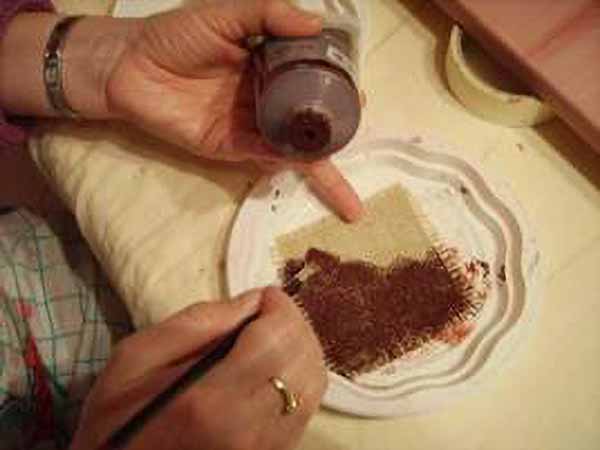 That is, it'll just varnish your painting if you wish, with a lacquer spray or liquid with a brush, but first, do not forget to sign your artwork!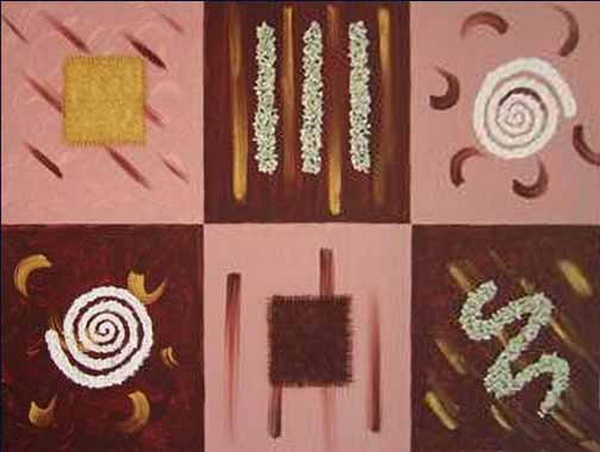 For this painting, you can also choose other materials for inclusion in your 6 squares, let your creativity take action !!!
Here are some of my paintings: