Here is an another technique to turn a photo into a sketch! 
One more! Yes, but it has the double advantage of being effective most of the time and not take hours learning PHOTOSHOP! 
If you find it too simple, look HERE for a more elaborated method
Here is the picture I propose to transform into a sketch...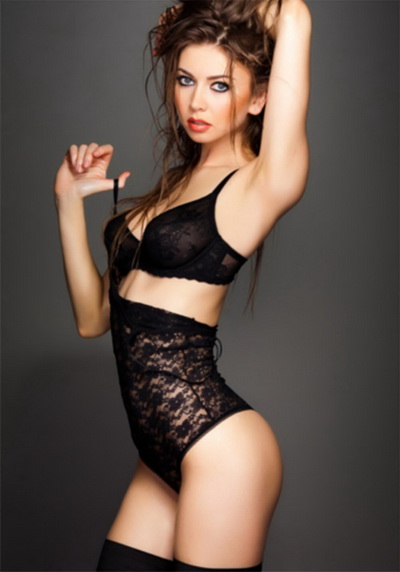 You can test with this picture by downloading it HERE or work directly with your own image ( for best results be sure it is at least 800x1000 px).
PREPARATION
---
Start by opening your image in PHOTOSHOP ...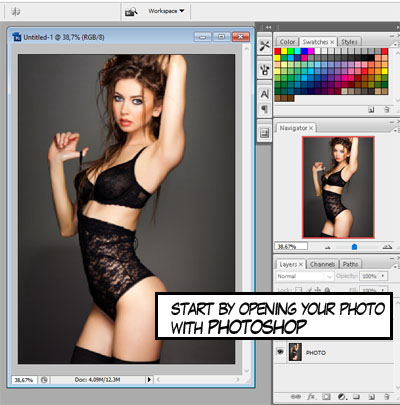 Then duplicate it 2 times to obtain 2 new layers.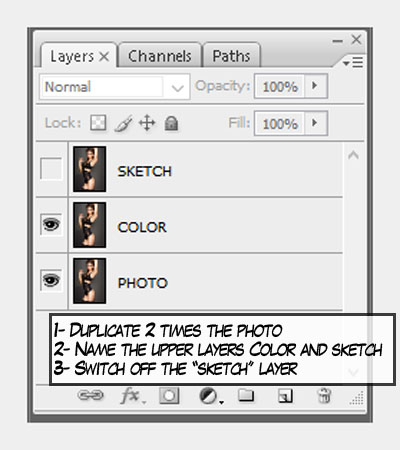 Name "color" the 2nd layer and "sketch" the one above. Switch off the "Sketch" layer by clicking on its "eye" in the Layers window.
PROCESS
---

Select the "Color" layer, then apply to him Cutout filter (Filter> Artistic> Cutout) ...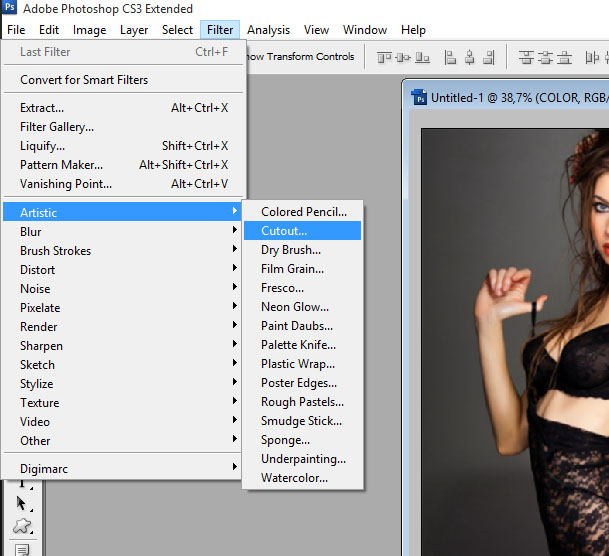 Set Levels, simplicity and fidelity to your liking ... then confirm your choice.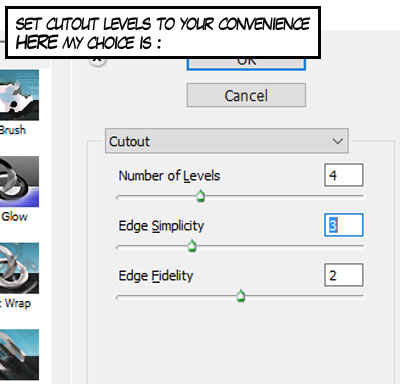 Now select the layer "sketch" and switch on its "eye"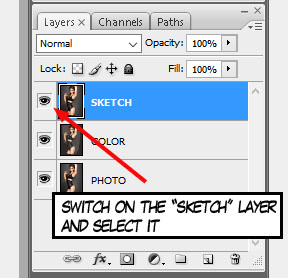 Check ... the foreground and background colors. They have to be black and white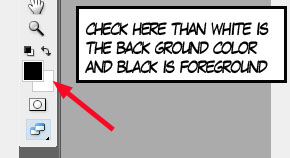 Apply now the Stamp filter (Filter> Sketch> Stamp) with average values ​​...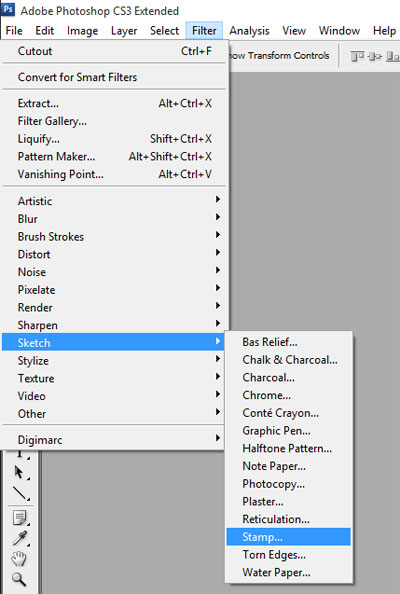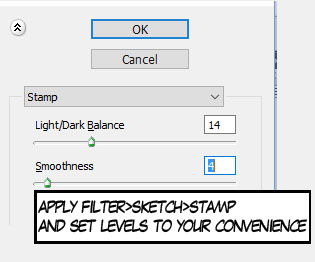 Apply immediately cutout filter to "clean up" any stains due to the previous filter.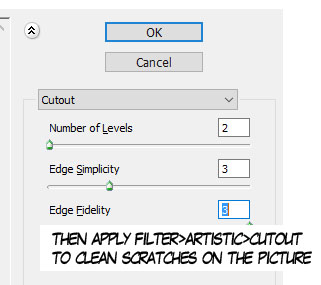 It only remains to clik in the "blending options" windows and switch the "sketch layer" mode into multiply mode ...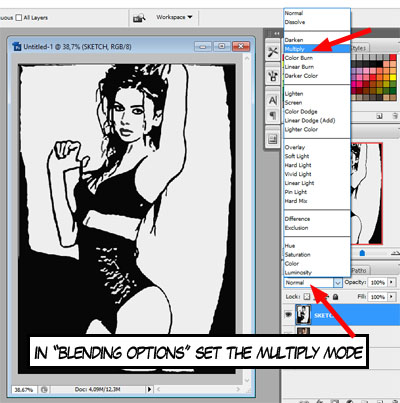 >The end result appears!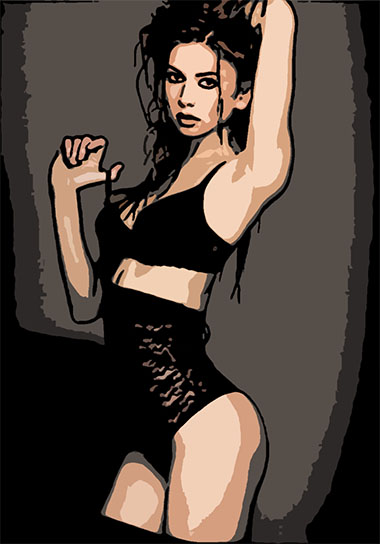 Not too difficult though! Your turn !!!
GD