HOW TO FRAME A PAINTING, OIL, ACRYLICS or WATERCOLOR ?
If you like creative hobbies , Picture framing will be for you a good activity of relaxation which will bring to you much personal satisfactions and will allow you to decorate your home for just a little expenses.
A good frame can significantly enhance a painting... so, it's perfect to emphasize a child drawing, an old picture, an artist painting... And you bring a very personal touch to your home decorating.
A good frame give to drawings or a paintings an undeniable artistic value. The frame emphasize the art-work inside… It catch and leads the spectator's eyes directly towards the art-work so that he can fully appreciate it.
You have the choice to do the frame by yourself or to have a painting framed professionnaly by picture framer according to your ideas and your tastes.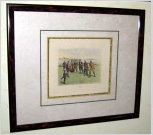 But if you built it,  you will be more proud of you!
You can say : I did it !
Start simple !
At first, it is not to spend long hours cutting and assembling a mat and bevels.
You will find on this site some easy to do models , the simple passe-partout mounting or ready-made frames using which will you achieve for only a few tens of minutes of work.
And you will find also the more complex models, more elaborate frames which will require a more consequent material and knowing.
Later, if you wish to persevere, that will become more complicated!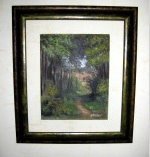 Then, you will find hand books about framing pictures and framing courses and summarizing all the essential technics. Some links on a selection of the best home books about framing technics are present on this page.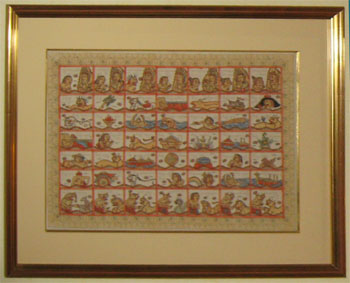 Last, you will take framing courses, which will give you the opportunity to improve your techniques : to have meetings with others beginners, to exchange with others impassioned… (see the page How to begin to frame from this site).
It's the best way to learn framing and to have an introduction to the basic principles of framing.
Books for learning picture framing technics…
It's an excellent way to learn picture framing to read not too complicated books about this activity.
There are tens and tens which present to you framing courses and summarize all the essential basic principles. Some are excellent, others less good… That depends!
All the books we present in this ScrapNframes page have been tested.
You can click on the few links present on this site, particularly this one, best seller in framing books on Amazon.com !
One of the best ! I think ! Over 40,000 copies of the first edition sold : it cannot be an error !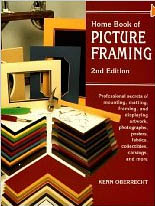 (Click for +)
A Picture to be framed…
If you have a canvas or a painted pannel to frame, make by yourself your custom wood frame … It's easy with just some tools you can finf in your home toolbox.
Why not choose the "American box" the french name for float frame ? It is one of the easiest picture frame to build by oneself ! Three models of wood canvas floaters frames are proposed to you on this site (we call them "American cases" in France).
They don't present any technical difficulties, not require special individual tools and, especially, they will be at a very low cost for you ! If you're ready... Go to floater frames...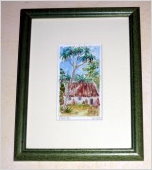 With a little more tools, you will be able to build mouldings and approach the "traditional" picture frame.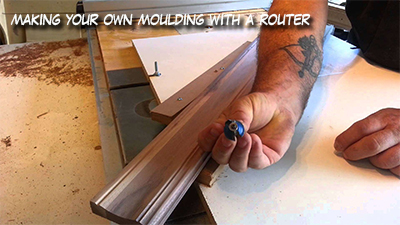 If you are not a DIY fan you can run to your professionnal picture framer with your canvas or drawing (his work is always excellent… but sometimes "salted" is the bill…).
Why not order the frame in a specialized store and even finish the assembly by yourself?
There are on the Internet, several manufacturers of frames "on line"… sometimes at very low cost prices ! (See pictureframes.com… for example). You will find a more important choice of mouldings and colors of and you will have saved several tens of bucks.
A drawing, a photograph, a watercolour…
This type of art-work requires a a little more elaborate framing than for paintings on canvas or pannels. You cannot directly put the drawing in the frame...
It's necessary to giveit a little of depth and space around to emphasize it and also put a glass to protect it from the external aggressions.
In some pages of this site, you will find technical explanations and photographs in step by step which will help you to begin framing without problems and to build by yourself the essential mats and bisels…
You will also find the list of the Basic tools and supplies to start…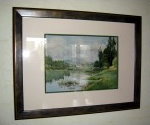 Thereafter, if you want to progress, you will take framing courses : in each city or village, courses are organized all the year… inform you in the associative medium… and don't forget to type in Google " framing courses" followed by the name of your city…
In any case the explanations you will find on ScrapNFrames will be enough for you and will allow you to create your first frames.
Do not hesitate to leave me a message in the event of a difficulty or for additional information: you can, without problem, to contact me by email or telephone!
And if this site is a little useful for you, leave a message in the gold guess-book… your messages are sympathetic and give me the desire for going further!
Mat, Mount and
Frame It Yourself
By David Logan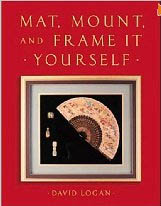 (click for +)
This demonstrates how easy it is to mat, mount, and frame art on paper and cloth, as well as three-dimensional objects. Readers will discover, step by step...
A very good one !
Basic Picture Framing
by Amy Cooper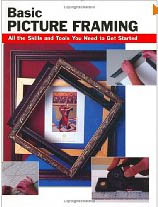 (click for +)
It contains practical techniques and expert tips on choosing the proper matboard and frame; measuring and cutting single, double, or triple mats; safely mounting your materials; building frames; attaching hanging hardware; and placing the frame for display.
We recommand !
Home Book of
Picture Framing
by Ken Oberreicht
One of the best !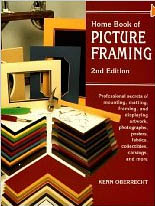 (Click for +)
This home Book of Picture Framing is the most comprehensive guide to mounting, matting, and framing oil paintings, watercolors, posters, photographs, calendar pages, and greeting cards without spending a fortune...