ORIGAMI EMBELLISHMENTS
A FOLDED PAPERSHIRT...
Make your own shirt... with paper !
We are always looking for original embellishments for our scrapbooking pages. Few of us think of the countless resources of the folded paper ... also called origami .
From a single sheet of paper, everyone has already made "chickens", it is the basics of origami !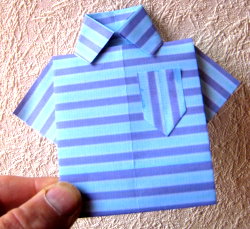 In this mini-tutorial, you'll make a mini-shirt folded paper, shirt that you will then decorate and incorporate in your scrapbook pages as an embellishment... It will be stuck on the sheet as is or used to slide in a journaling label ...
Material
---
Of course, the more "small" the shirt is , the better it will fit into your pages ... but to learn the technique it's better to start "big". I propose that we begin with a A5 sheet size (half A4 page) not too thick ... Finally it's up to you!
Once you'll understand the method (not complicated) you can realize much smaller, with different textures of papers ... but preferably using a sub-A4 format which gives the shirt good proportions.

- Half an A4 sheet of desired colors
- A bone folder (not essential)
- Nimble fingers!
NOTE: the paper has been downloaded scrapbookflair, worked with ULEAD Photo Express then printed on thin paper ... to allow easy folding
Making of origami shirt
---

Place the sheet front of you and mark a crease in the middle lengthwise. Fold each side then on the center crease



Mark the top 1.5 cm and then flip backwards




Replace the sheet facing you and fold the two top corners to the center crease (this will form the collar of the shirt)
 

Open the two bottom corners to the center crease, mark the crease with a bone folder...
 


Fold up and slip under the collar of the shirt ... Your folding is finished!



Cut a pocket in the off cuts and paste on place.



And if you put a mini-tag in the pocket of the shirt?

Train yourself by cutting your starting sheet in 2 ... then again in 2 ... to obtain smaller and smaller shirts...


The record for the smallest shirt?
---
Who, following the same technique will make the shirt the smallest possible?
Send me photos of your achievements, I'll publish them here!
To date, 26/05/2013, Beatrice has the record: 0.8 cm !



Easy Origami
John Montroll (Author)
A collection of 32 projects for novice origami hobbyists, clearly illustrated with easy-to-follow instructions ...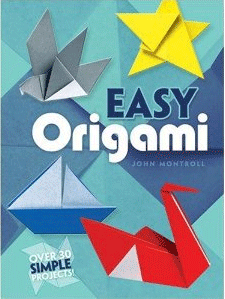 (click to enlarge)
5 stars in the customer review!
Absolute Beginner's
Origami
Nick Robinson (Author)
Even those who have never tried this intriguing craft before will soon find themselves able to turn out sophisticated origami pieces...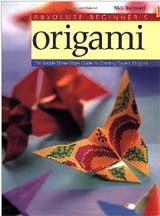 Includes 200 color illustrations, ten sheets of origami paper and ten sheets of practice paper...
The Complete
Book of Origami:
Step-by Step Instructions
in Over 1000 Diagrams
Robert J. Lang
Create nearly 40 striking paper figures with clear, step-by-step instructions and helpful diagrams ...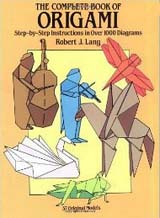 This is a great book-but only if you are already familair with origami. (Customer review)