HOW TO MAKE YOUR TRAVEL JOURNAL
Interview with Anne...
---
How long do you scrap?
This is over 6 years now only I find relaxing moments with scrapbooking, always with the taste for paper and materials discovering. It is nice to be able to evolve as and my first pages of scrap are far from my current achievements!
What do you prefer to scrap?
Certainly, from an album concept or gift to do, be guided by creative ideas, play with colors, focus on a moment of life! and playing with colors.
Favorite colors?
Blue (especially that of the sea ..) and under the sun!
What brings you scrap?
Have fun, taking time to create albums and try to "stop the time" through photographs than always reflect fleeting moments of our life, any festive occasion with family, a good WE or a trip is of course source of creation!
Being a little "touches everything" in terms of creative leisure, I have a passion for scrapbooking now for just over 6 years!

Through the construction of scrapbooking albums, my goal is to make personalized gifts to members of my family and friends.
Member of the TD of "Fée du Scrap" and DT invited of "Absolument Scrap".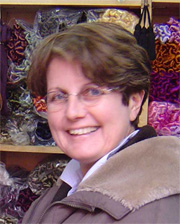 Anne's Blogs ...

You can find details of all these wonderful travel diaries on Anne's blogs


http://passion-loisirs.over-blog.com
And on her new blog...


http://passionetloisirs.wordpress.com/
Feel free to give her a little visit ... his blog is full of ideas and achievements!
---
Make your own Travel Diary...
---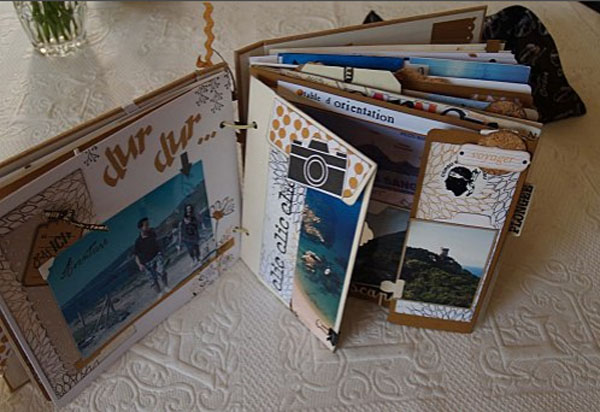 The success of your scrapbook travel diary depends on a few simple rules to be respected ...
Choice of shape 
---
Notebook with pockets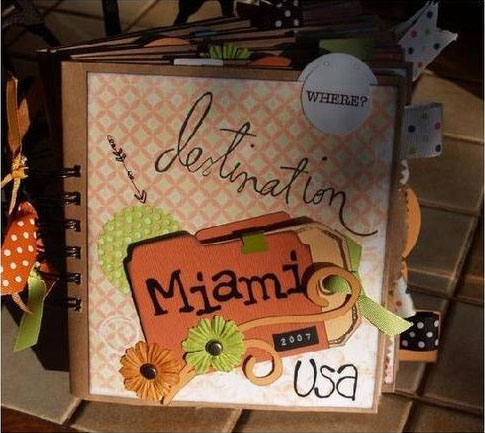 Mini (Canaries)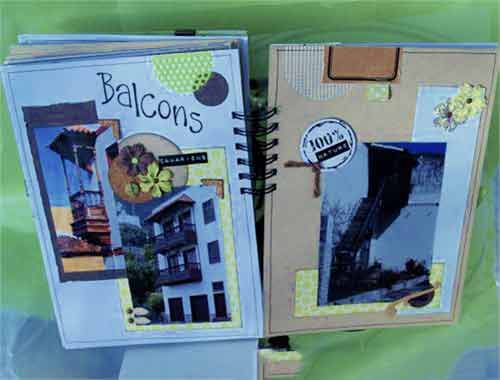 Portfolio with file folder (Sri Lanka)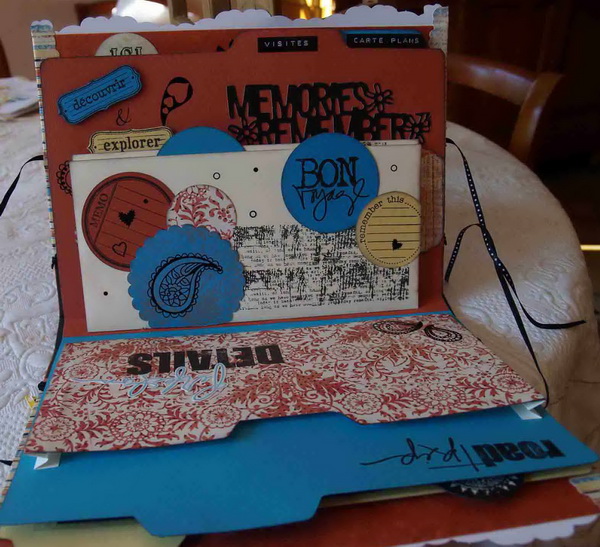 Spiral Album (Antilles)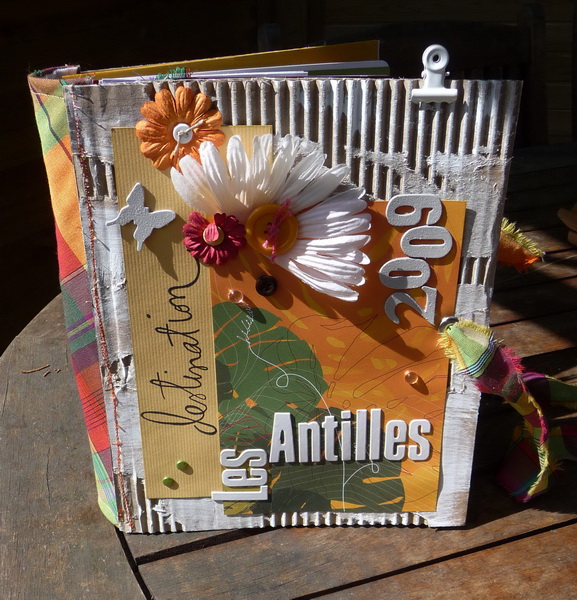 Album envelopes (Cape verde)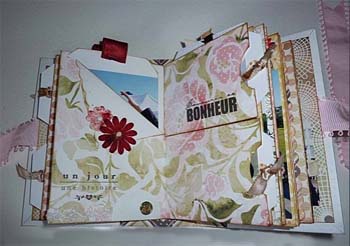 Mini CD album covers (Venice)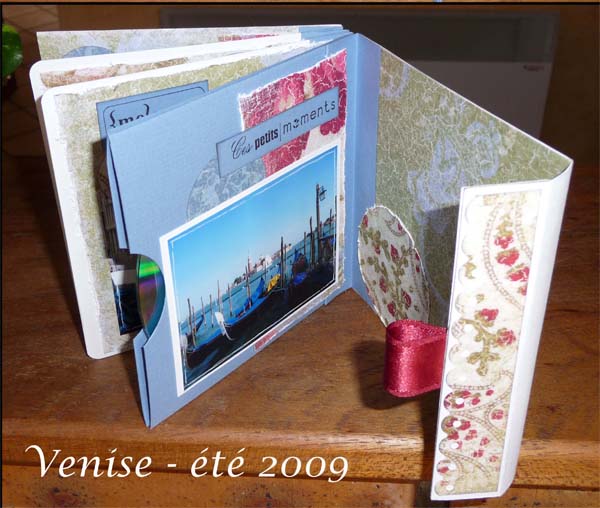 Matchbox (match case):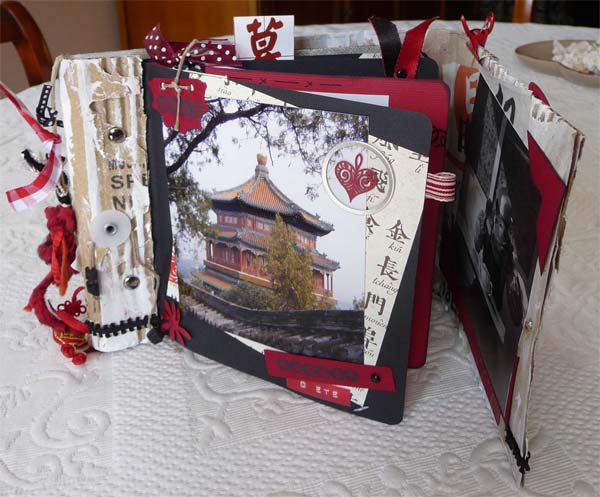 Binder rings: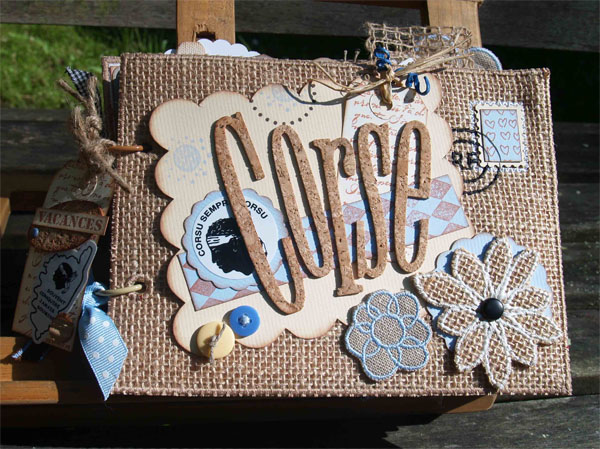 Don't forget to respect...
---
The purpose of my travel diaries is to regroup before the start all the necessary papers (addresses, reservations, schedules ...) I therefore organized them in order to find all this along journey time and stay, in a a little "organized" way but especially I wish that remains very personal way!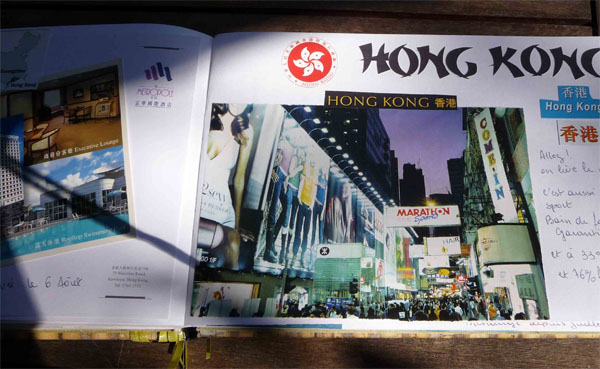 . Place and date of stay
. Journey time : car, train, plane ...
. Booking Tickets (cottages, hotel, ferry ...)
. Small notebook for taking notes 
. A CD cover (to keep the picture when home return)
. Pages for some "best pick" pictures (coup de coeur !)
. Pockets for stamps, tickets and museum tickets, a menu or little recipe ...
. Maps (contact the tourist offices before departure)
Ideally, this travel diary must be light and remain on hand belong all of our "journey"!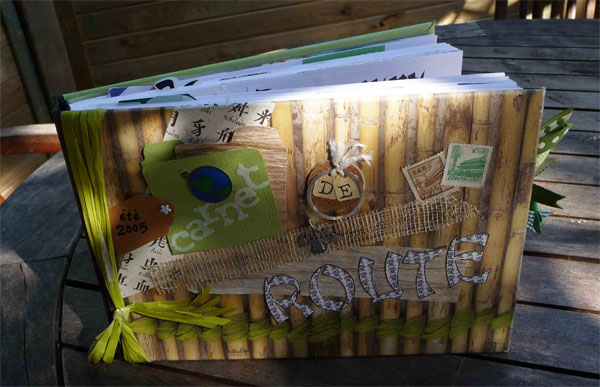 Selection of papers and decorations
---
In terms of scrapbooking, the choice of papers has now become extremely large and the color scheme already provides a first reflection of future travel.
Personally, I find the colors in a peculiar to each country visited atmosphere, restoring a local atmosphere (orange for Florida, tonic colors for Caribbean Islands, brown and tan for Corsica Island... etc.).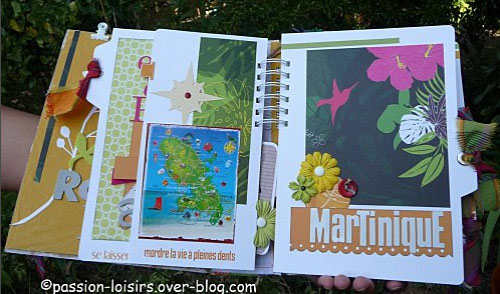 For decorations, while flipping the guidebooks pages during the preparation of our trips, I keep some items, stamps, flowers, strings ..!
Much of titles and decorations will be made from patterns with stamps that I particularly appreciate in the scrap, and here too the choice is not lacking!
Between RoadBook and PhotoBook
---
And then, there is no need to travel very far: a family reunion or a short break can give the opportunity to build a scrapbooking album between Road Book and traditional album.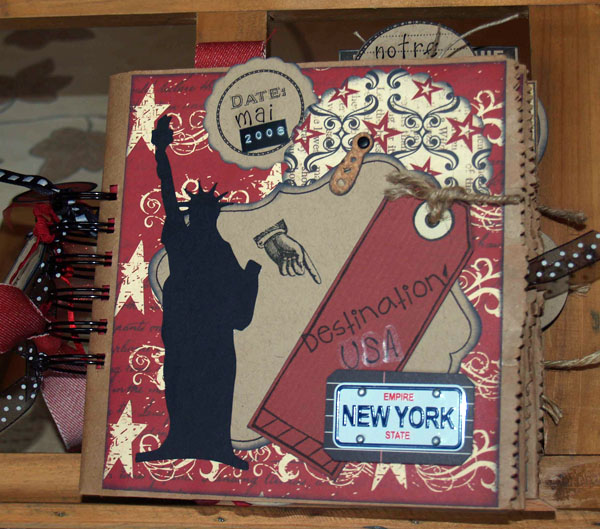 For this, it may be useful to keep annoucements, newspaper articles, tickets for this moment : all that can later be scrapped with these small memories
For example this album WeekEnd to the Seaside ..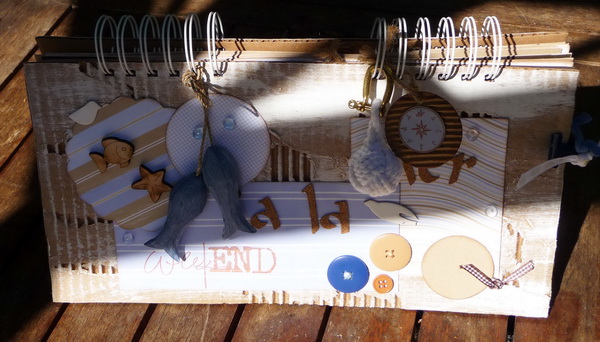 or Corse 2009 Portfolio ...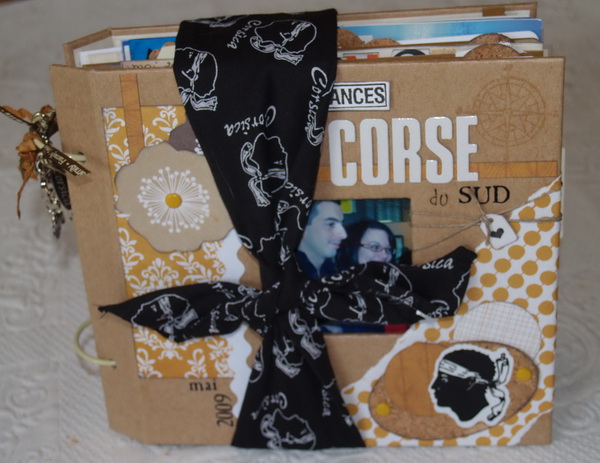 Good achievement!

Step-by step sketches draw the readers right in to the mechanics of amateur book construction
 A lovely, helpful volume that will inspire and attract journalers and scrapbookers alike...
Bookmaking is more popular than ever...
In as little as an afternoon, beginners will be on their way to folding, gluing, and sewing handmade books in a variety of shapes and styles...
With reference to her own handmade monotypes as well as to books designed and produced by several outside contributors, she walks readers step-by-step through the creation of nearly 40 binding projects
Several have fancy add-ons, such as ribbon decorations or multiple flaps and pockets; a few are shaped (a house, a rocket ship)... Very popular !
Making & Embellishing Memory Books, Garden Diaries & Travel Albums... We all have thoughts, feelings, and experiences that we want to preserve forever—and a journal makes the perfect keepsake.
This inspiration-packed guide, with beautiful watercolor illustrations throughout, offers a wealth of creative ideas for creating attractive journals from scratch, as well as embellishing store-bought ones.