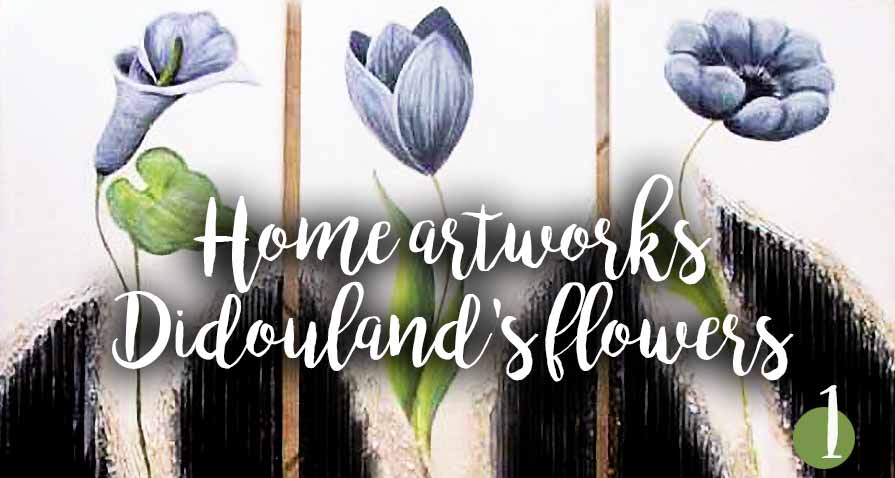 HOMEMADE CANVAS ART
THE 3 FLOWERS! (Part 1)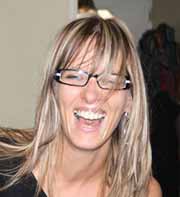 Valérie...
How long have you practice homemade canvas arts ? 

I always liked tinkering with my ten fingers ... When I was a little girl, no computer, console games, cable channels ... The occupations were essentially manual ... At 13 I knew sewing, knitting, doing macrame or canvas, or wool pompoms Brazilian bracelets ...
Today, I 'm 40, and still have the same passion for everything related to Creative Arts ... 
For about 2 years I am passionate about the Homemade art... I discovered it quite by chance, but I quickly became addicted! Today, I can not do without!
This passion led me to create a website to share with others my meager knowledge ... http://-didouland-.e-monsite.com/
What do you prefer in homemade canvas art ?
I like to create paintings with great relief and different materials, because for me, Homemade art without these two criteria is not the Homemade but paint!
For relief, everything is usable. Personally, I have boxes full of items gleaned from here and there and kept them carefully to one day be recycled on a canvas! The Homemade is a good way to recycle!
As for material, there are a multitude of fantastic commercially coatings , but you can also have fun making your own mix: in the traditional plaster, add sand, gravel, wood chips, plants, beads or other, the result is astonishing!
What are your favorite colors? 

My favorite colors are shades of gray, lime green, white and black! But I love working the African style for its warm colors ...
What brings you home made ?
I am a nurse in ICU and it is not always easy ... The Homemade brings me tranquility and serenity, it de-stresses me after the difficult nights, allows me to escape, to think of something else ...
Painting is my lifeline now, and even if I pass only a quarter of an hour a day, well, this quarter's essential!
And then the Homemade allowed me to meet through forums nice people with whom I share a lot of things today: HomeMade art of course, but also Floral Art, Pottery and gossip during afternoons very recreational rewarding!
Valerie on her website


http://-didouland-.e-monsite.com/
The step by step TRIPTYCH FLOWERS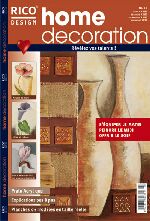 This Fact Sheet "Footsteps" is taken from-Didouland-but it was inspired by the review of No. 10 Rico Design ...
List of supplies needed
---
- 3 narrow canvases (here 20cm x 60cm)
- Corrugated
- Adhesive vinyl + special polystyrene glue 
- Plaster (or structuring paste according to the product that you own)
- Brushes, spatulas and other small hardware
- Materials for napkin-work + a solid napkin (here green anise)
- 6 pieces of foam board 3 mm thick size 4.5 cm x 4.5 cm
- Acrylic paints in different colors (here black, white, green, purple, violet, sienna, gray ,...)
- Iridescent medium (optional)
- Identifies relief (by pearly white)
- Black sand
- Protective lacquer
The complete triptych achieved
---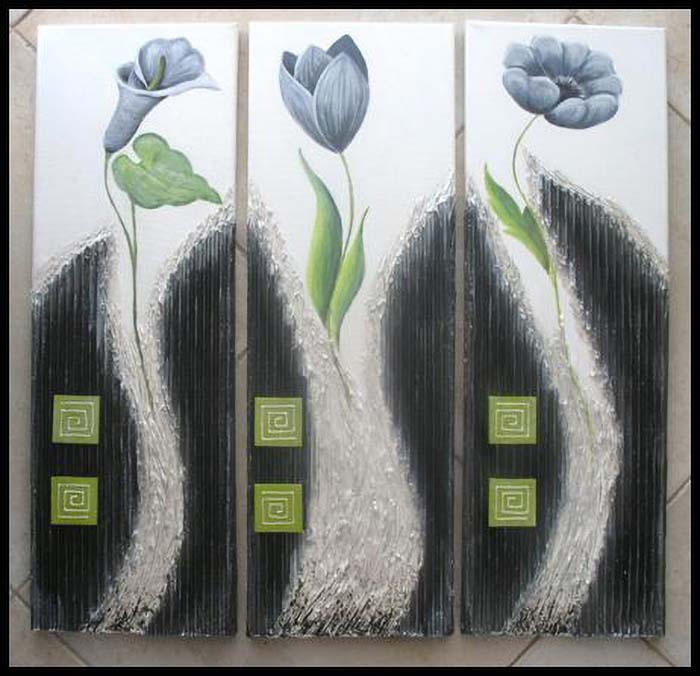 HOW TO DO THIS COLLAGE
---

Take 3 narrow art canvases, here 20 cm x 60 cm.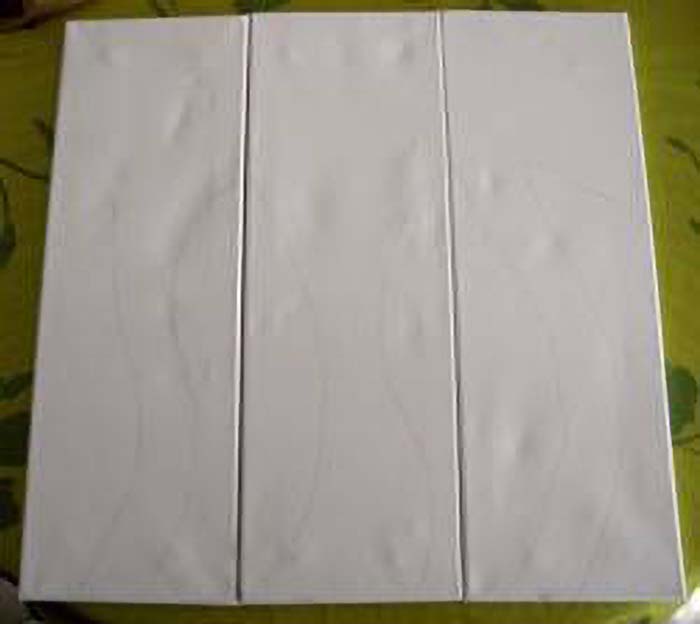 Draw on the 3 frames the future location of the corrugated cardboard waves.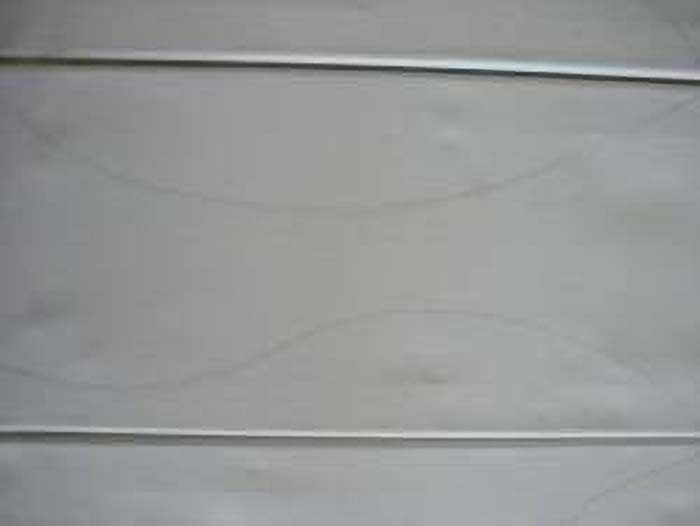 Cut along the lines the waves out of the corrugated.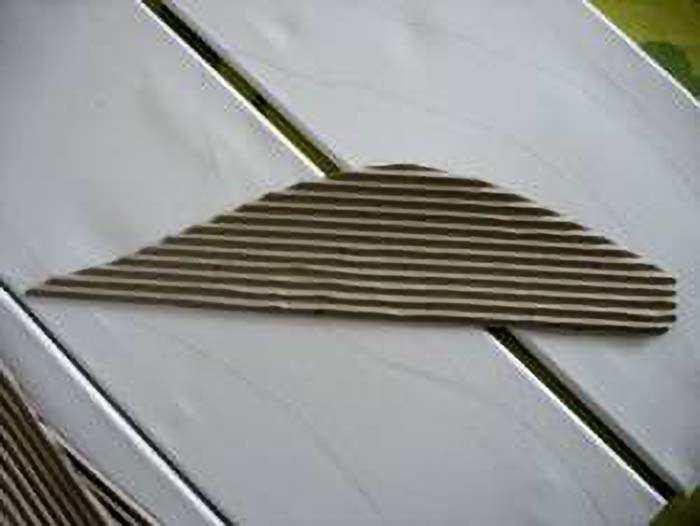 Place them on the canvas at their final position and correct any cutting faults .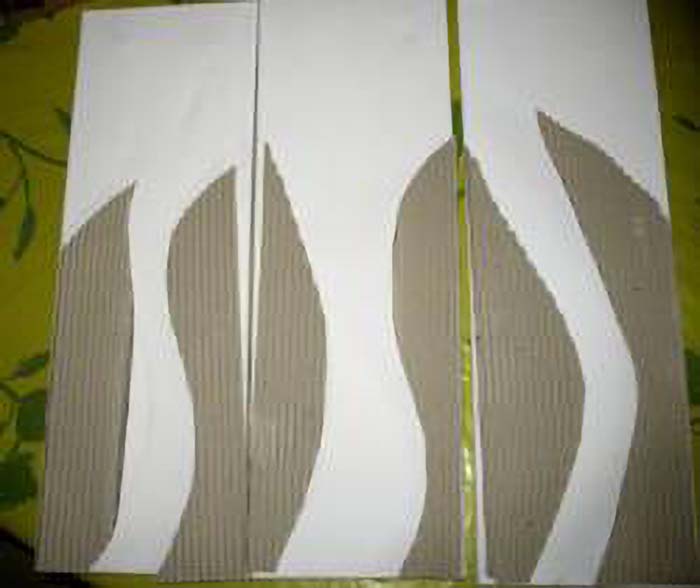 Stick with the vinyl glue the pieces of corrugated cardboard.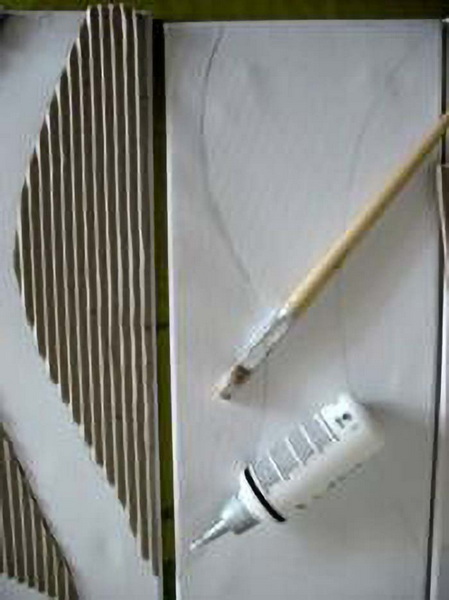 first view after bonding: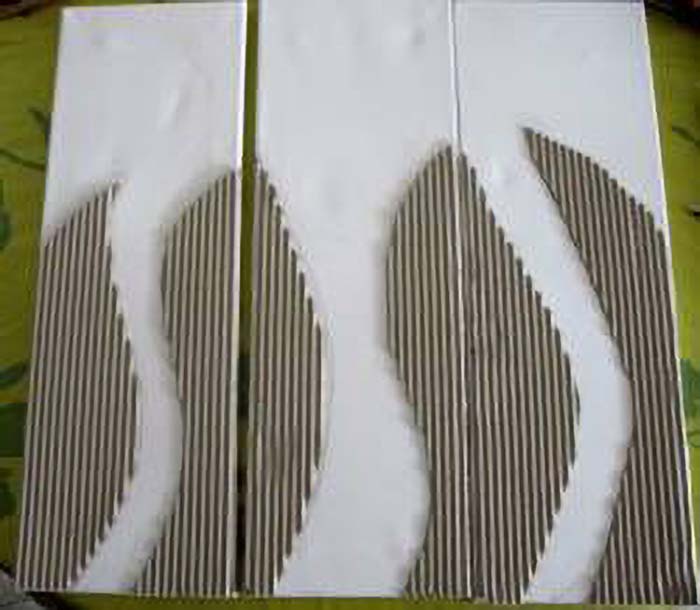 Then apply the plaster between the pieces of corrugated cardboard, only on the bottom of the chassis.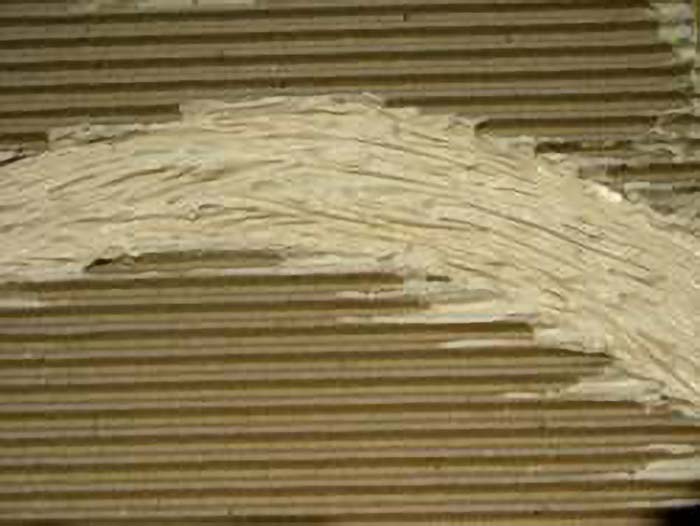 Apply the plaster roughly along the edges of the corrugated cardboard so not to see the edges.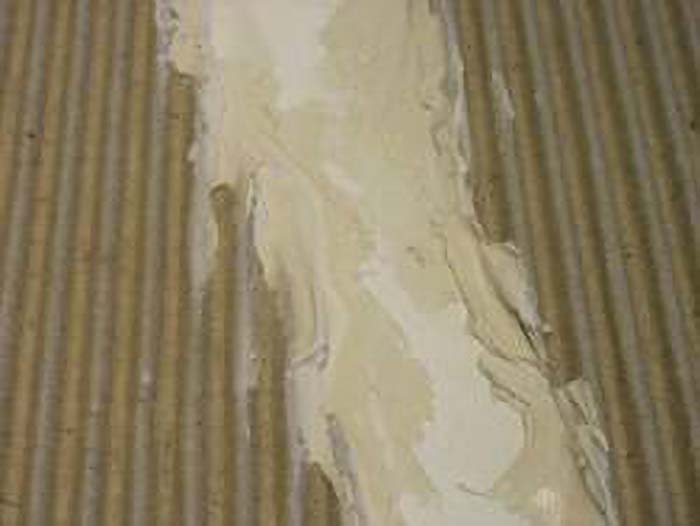 Do not forget the edges of the canvas!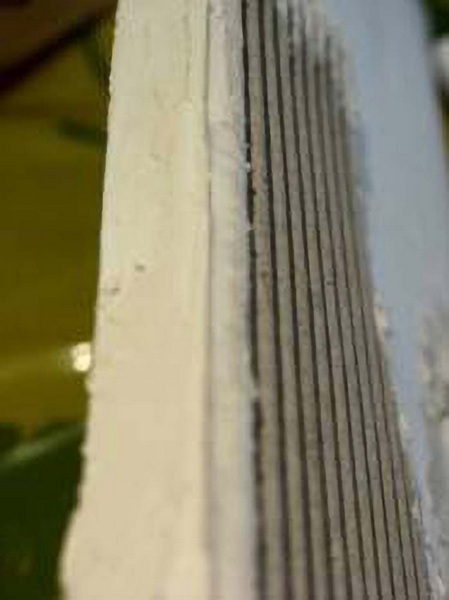 Then apply the plaster between the pieces of corrugated cardboard, only the bottom of the chassis.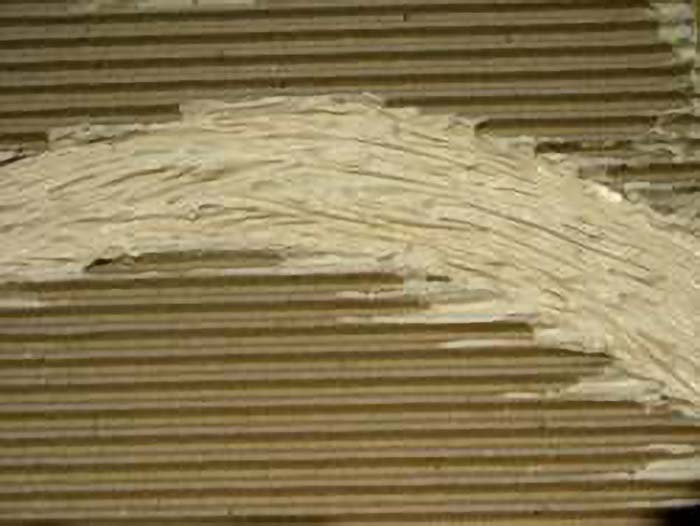 Before drying, rack up the coating in irregular streaks (using a brush to sculpt for example.)