MAKE YOUR CHRISTMAS CARDS...
AND OTHERS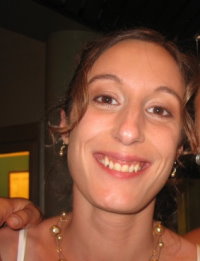 Since how long do you practise ATC ?
I make cards since one year. I started because I made an announcement for my marriage last year. I knew scrapbooking but the card format really packed me. Indeed it is unbounded, no restrictions. As I spend much time on my creations, the ATC is ideal.

What do you prefer in the card making?
What I like best are my stamps. I would not separate of them for nothing in the world. I adore the fact that with the same stamp you can do so many different creations.
Also, I love playing with inks. Their effects are each time different.

What are your favourite colors?
I do not have a preferred color. I like rather harmonies of colors. I love all the peppy and pastel colors. Everything depends on the project I'm working on.

What brings the card making to you?
Card making is a way of escaping, to decompress. Having a formation of "art-plasticienne" it is a way for me of finding the play of the colors, the matters and the composition of the project.
After one day's work, it is an ideal way to have a break, to take time for live.
And finally through Internet, it is a hobby than connects me whith "copinautes" (others Scrap-friends) which have the same passion.
Have a look on Eleine's blog


 Tutorial Make a Christmas ATC
Supplies
---
Two fancy Papers (here American Kraft) and two Paper plain.
Stamps for your pattern (here Stampendous stamp)
A stamp for title
Waterproof Black ink (Here Ink Black Memorandum)
Watercolor Inks or Aquarellables felt pen (here Ecoline inks)
Glue Pad, Spangles Gold.*
Choice of papers
---
Choose your papers correctly by respecting the color harmony and the balance between the patterns.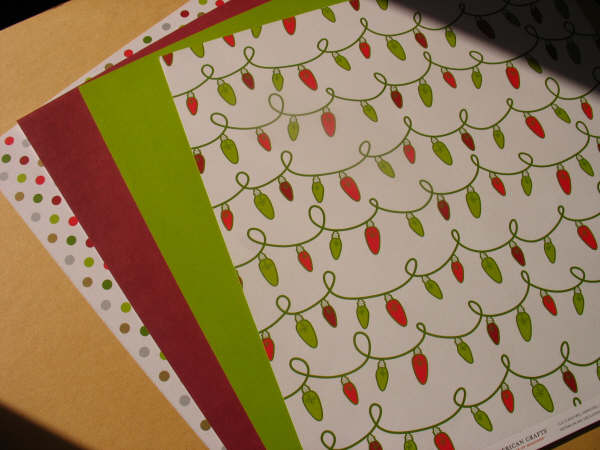 While stamping the pattern
---
Stamp your pattern using Memento ink. It is a water resistant ink that will then allow you to colorize yourdesign afterwards.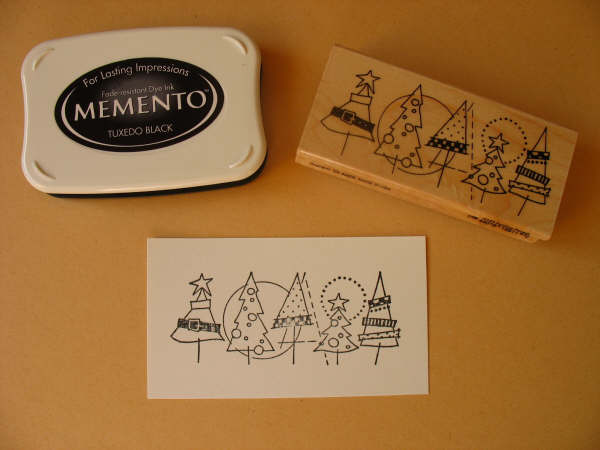 Cutting papers
---
Then cut out all your pieces of paper, thinking about the layout of the card. It is necessary to project yourself well.

Place your pieces of paper in order to constitute the card and to judge your color composition and shape.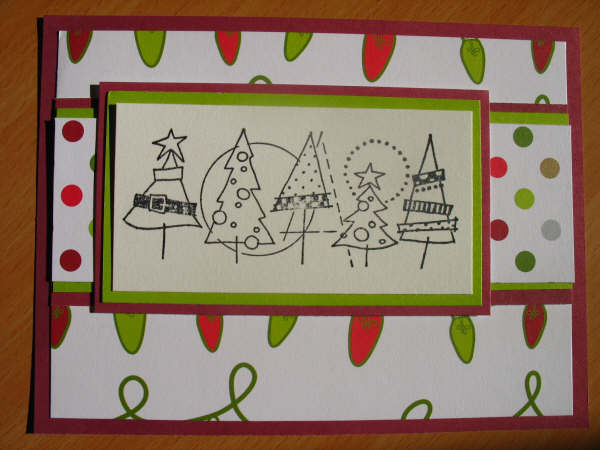 Then setting colors
---
Then color your pattern…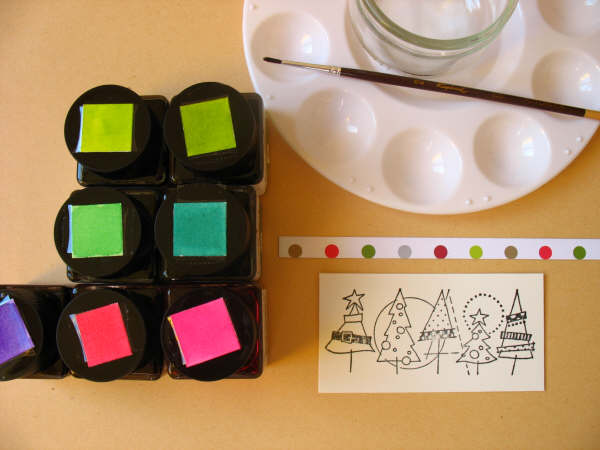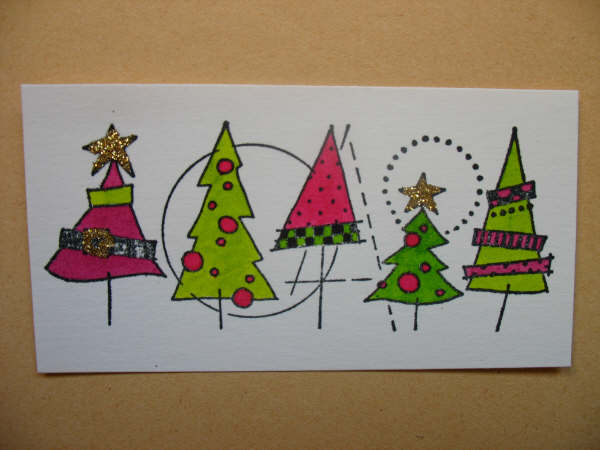 Take care of details: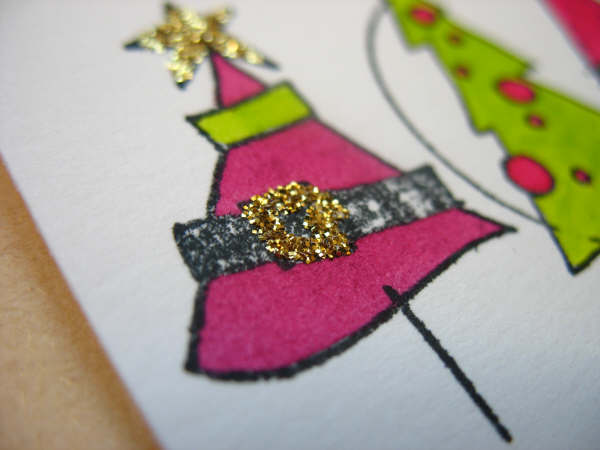 And finally the result
---
And here is your finished card. You did it !