Put your photos in the spotlight!
Complete photoshop tutorial
In digiscrap, we like to stage our photos by finding an "atmosphere" that particularly enhances them....
To do this, it is sometimes enough to leaf through the magazines and observe the advertisements in them in order to get inspiration from them.
Most of the time, they are carried out by large communication agencies, and are perfectly balanced and rigorous: we can try to imitate them!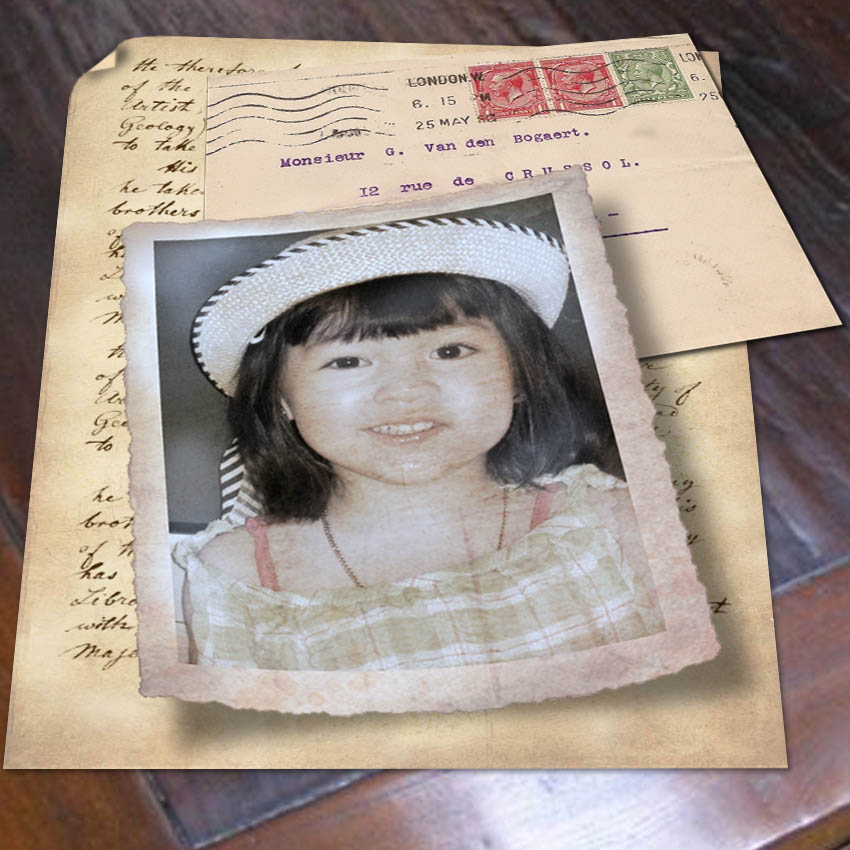 A mysterious letter
---
In this page, no great photographers... nor magazines with a large circulation... just a "vintage" photo to stage.
A simple idea: an old envelope found in an attic. Inside, a letter with corners yellowed by time and an antique picture of a child: a puzzle... a mystery... that you will decide whether or not to solve!!!!
To carry out the assembly, you first need an old letter....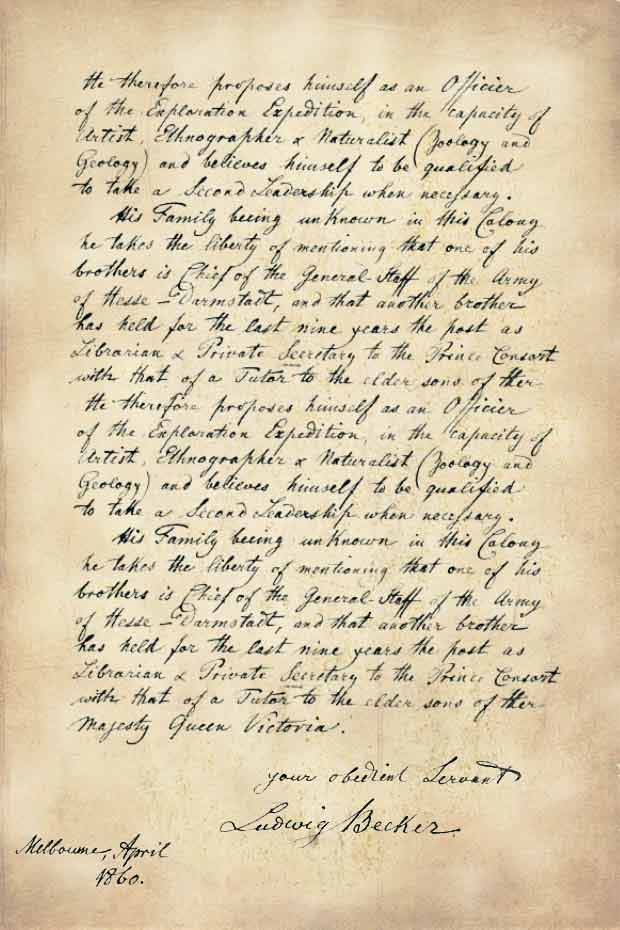 This letter can also be the authentic scan of an old mail found in the attic boxes....
Or an image found on the internet. A Google image search on "old letters" or "old script mail" sometimes gives you some nice surprises.
and if you don't have one... here's how to make it with a structure of old paper and photoshop brushes... Everything is explained!
In this fact sheet, you will learn how to use brushes downloaded from the net as well as how to use textures.

GO TO The letter making of
An old photo
---
You have scanned an old photograph from the last century... or you have aged a photo you love.
For the purposes of the staging, you will work on this photo to show it in perspective and give it a realistic drop shadow so that it can be integrated into your montage...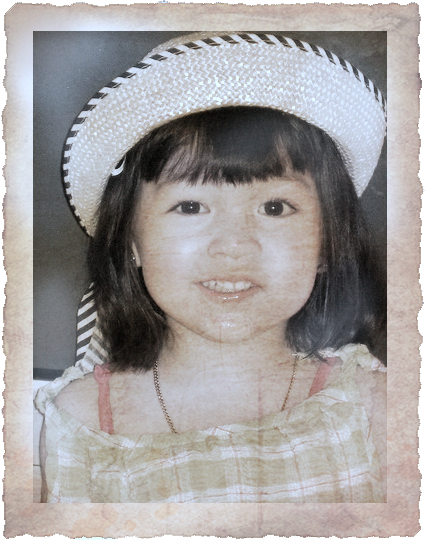 In this tutorial, you will learn how to curve the photo and add its drop shadow.
In a very simple way here is what you will get at the end!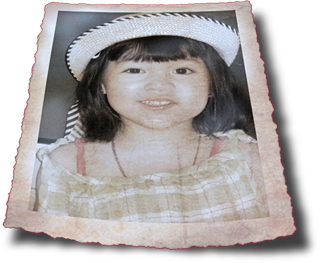 Go to curving the photo
the final assembly....
---
In this last step, you will carry out the final assembly of your three elements: the old letter, the envelope containing it (!) and the curved photo...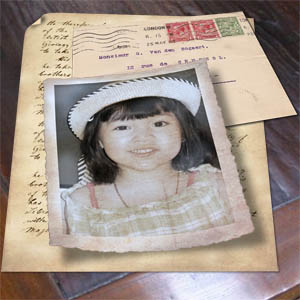 You can choose the layout that suits you best!
And choose which background you want to give to the staging....
You will quickly get your page in 30x30 !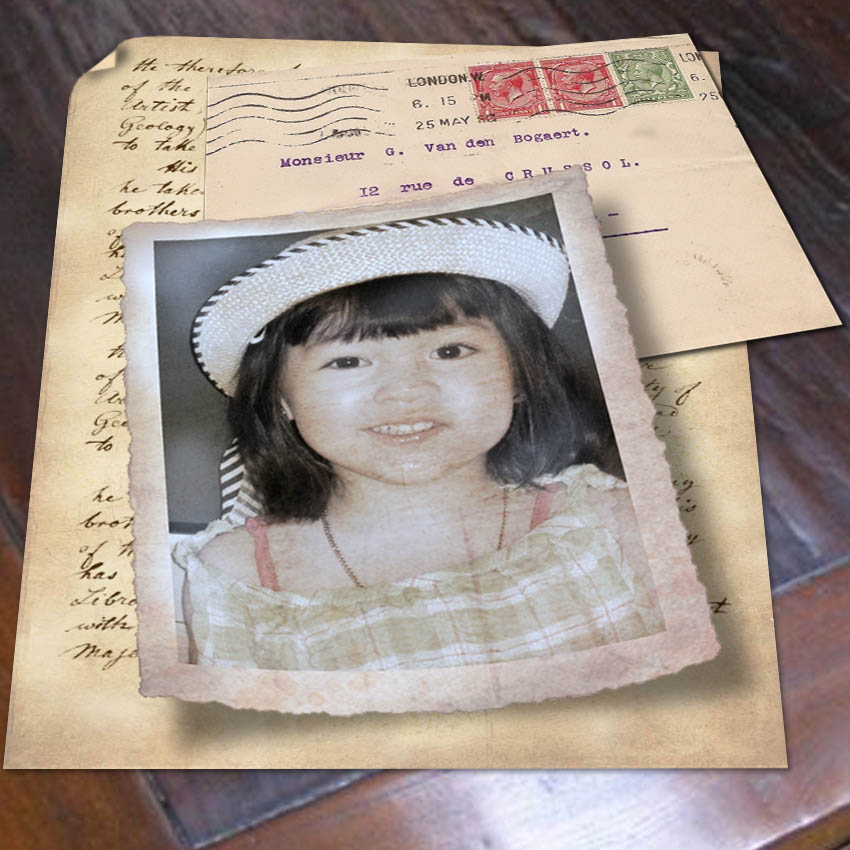 Go to Final assembly