In Scrapbooking, we like to be the director and to "stage" our photos by finding an "atmosphere" which add them particular value ...
To do this, sometimes you just browse through magazines and watch the advertisements contained therein to be inspired.
Most of the time they are performed by large advertising agencies, and are in perfect balance and precision: we can try to imitate!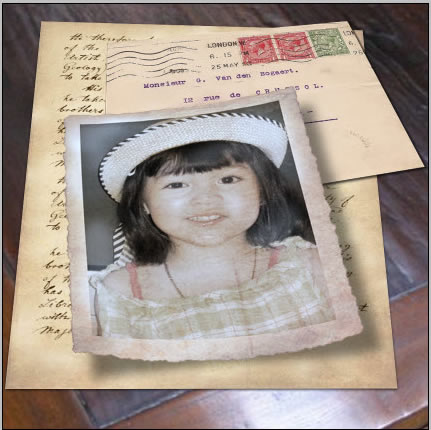 1 - A mysterious letter ..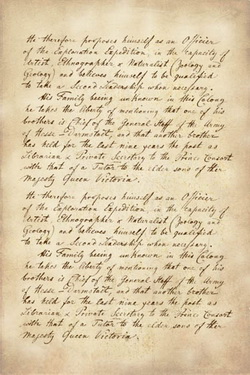 In this page, no great photographers ... or magazines with a wide circulation... No, just a photo "vintage" to stage.
A simple idea : An old envelope found in an attic. Inside, a letter with the corners yellowed by time and also an old photo of a child : an enigma ... a mystery ... you decide to solve or not!
To complete the installation, you must first have an old letter ...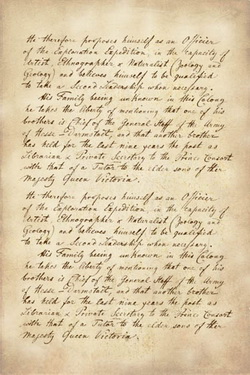 (click for +)
This letter may be the true scan of an old letter found in the boxes from the attic ...
Or even an image found on the Internet. An image search in Google on "old mail" or "old letters" gives some nice surprises.
and if you do not ... Here is how to make it with a "texture" of old paper and "brushes" photoshop ... Everything is explained!
In this tutorial, you will learn how to use downloaded brushes and use textures.

2 - An old photo ...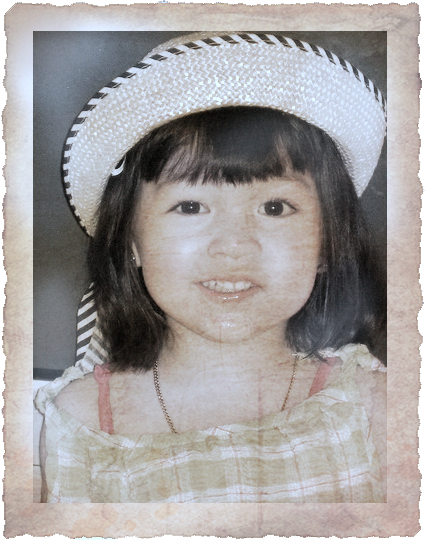 You've scanned an old photo of the last century ... or you have an old photo you like.
For the purposes of staging, you will be working this picture to show it in perspective and give it a realistic shadow, good way to integrate it into your editing ...
In this tutorial you will learn how to curl it and add a drop shadow.
Here is what you'll get to the end!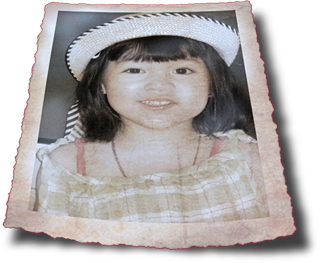 3 - the final cut ... lay-out
In this last step, you will perform final assembly of your three elements: the old letter, the envelope that contained it (!) And photo curved ...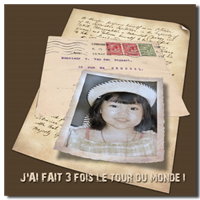 You can choose the layout that suits you best!
And choose the background you want to give to the lay-out...
You quickly get your page size 30x30!