INCOMPLETE DRAWING
half photo half drawing...
How to make such a portrait?
---
On this page of the art-georges website, you will be able to find all the advices and indications to make these unfinished portraits yourself...
A good photo, a little photoshop... and you can get a result halfway between photo and drawing. The step-by-step approach is very detailed and should not cause you too many problems...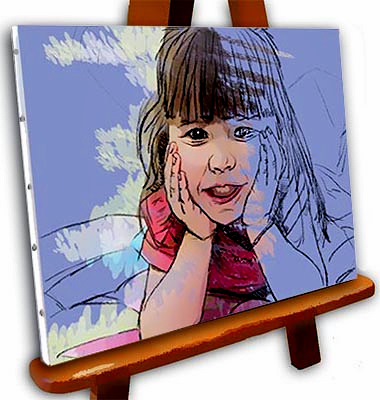 But not everyone is familiar with Photoshop and, if you still want to have at home or offer such a portrait, I can make it for you, at a very low cost.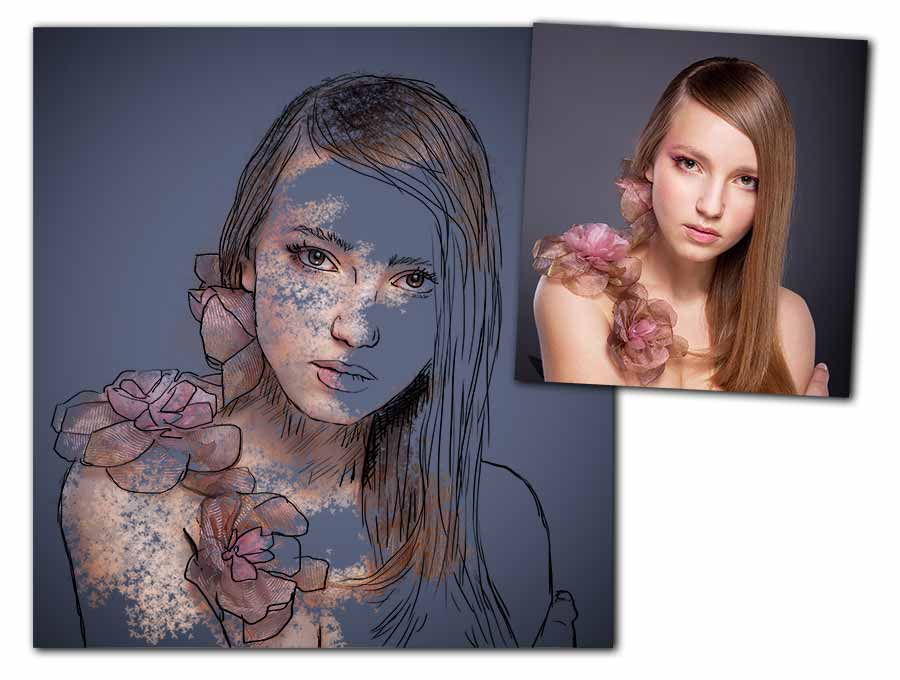 Of course, it's not the same technique: the drawing is done by freehand and the colors applied with an electronic brush. The result is better and very original.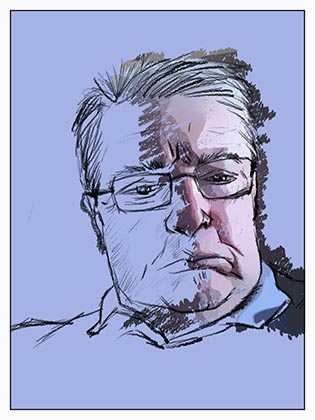 All you have to do is send me a good, expressive front photo of the person to draw and you will very quickly receive your "unfinished" drawing (but finished!) as a jpeg file...
And it will only cost you $20.
You can reach me by email or by phone at =+33 662667842
Here is an example of what you will receive...
All you have to do is print it as a poster... or even better, and more original, have it transferred to a canvas frame by a specialized company.
The competition has brought prices down a lot and 60x40 canvases are easily available for less than $25. Look at https://www.easycanvasprints.com/ (less than $10 at the time of writing...) or https://www.canvaschamp.com/canvas-prints... Just look on google to get the proposals !
The result is always impeccable, which makes it an appreciated and valued birthday or wedding gift.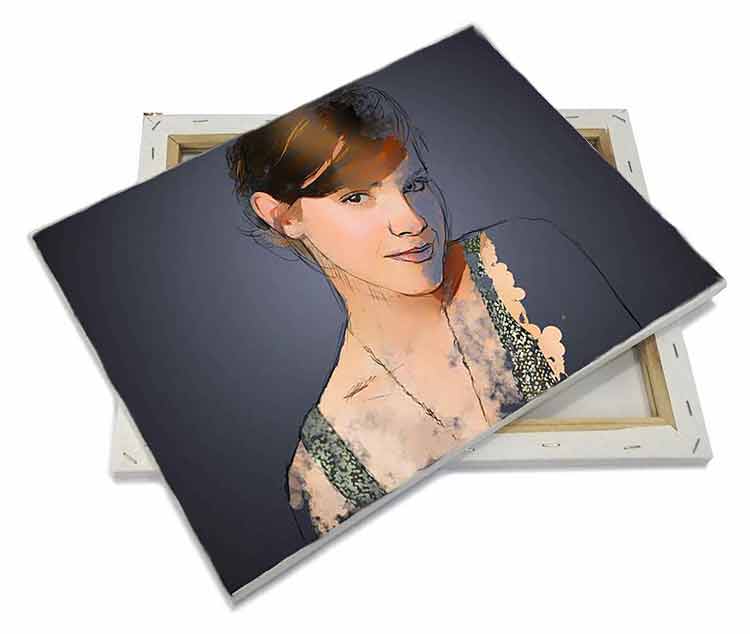 The steps to "Unfinished" a portrait!
---
info@art-georges.fr ou Tel :+33 662667842