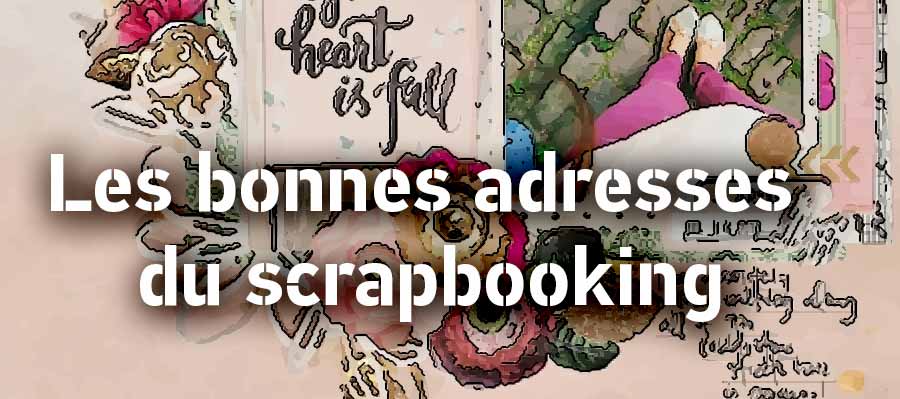 Look for scrapbooking
on the internet!
The Internet is teeming with good addresses that turn out to be real gold mines for scrapbookers looking for new products or simply lacking inspiration.
But many interesting sites are in the English language ... which is a definite handicap for many of us! Ah if I had worked more at school !!!
So here are some sites ... in French ... or in English that will certainly be useful to you! This list is certainly not complete: if you know of "good addresses", send me a little email , they will be published on this page


How to design your pages
---
Page plans of all formats! Especially when you start, there is the anxiety of the "blank page" and you do not know where to start ... It is better to use page templates, plans, even almost finished pages in which you do not know where to start. You just have to drag your photos: these are the page-maps and the templates.

 You can also directly copy an existing page (to lift in English: plagiarize, copy, pump ...) and perform a scrap-lift ... As in the example below ...

So, choose yourself a page template, on pinterest or whatever, and copy it! It will be a great way to start.

You lack ideas for your pages, you hesitate to know how to 

arrange your photos, in short, you need templates ... so no hesitation, take a look at PageMaps.com . theoretical!
Labels, half pages, 8.5x11, round pages, cards, envelopes: everything you can look for is there!
For each proposed "page map", a photo of its practical realization is displayed. For those who don't always talk about page plans!


In the same register, do not leave without visiting The KateHadfiels site which also offers you 

many sketches to build your pages. For each sketch proposed, many examples of realization are exposed ... Enough to give ideas!
Do not hesitate to dig into the templates ... there are just a lot of them!


Pinterest over the years has become essential for the formidable 

library of resources it has created ... No
wonder then that hundreds of templates appear on its pages. The only problem being to find them easily ... Click on this link or on the image to access their inexhaustible reserve!

For your Titles and Journaling
---
All quotes in the world! When we tackle the journaling of a scrapbooking page, we are sometimes short of ideas and very often we are satisfied with a banal description ... We would like short sentences and rich in meaning ...

Formerly "Evène" and now "FigaroScope" , it is an extraordinary site which brings together 

proverbs, quotes and other reflections from popular wisdom!
You will find there, in addition to the quote of the day, a search engine by topics. Ideal for your headlines and journaling!
My favorite quote:
The waves are few of the things to look the ocean .
And, interesting detail, each word of the quote refers you to the associated themes ...

 Hundreds of heads!

A header is an eye-catching title placed at the top of a page that announces the theme of the page.
 If you are lacking inspiration for your titles, you will find everything you need in the "virtual training" section of La Scrapbookerie.
It is a Canadian "commercial" site that is teeming with documentation and ideas.

 1001 free fonts!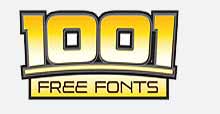 When I now look for a special font, I first think of 1001 free fonts before going to other sites (Dafont, Urbanfonts ... see Journaling page .
And if you can't find what you're looking for on this site, there are dozens more that google will give you without a problem if you search for "free fonts"



What to compose "maxims" and "legends" for your pages ...
For your headlines, print your headline on colored paper ... and cut out your letters before pasting them one by one on your scrapbooking page ... Choose a very thick font like BADABOOM which makes headlines so effective!

Embellishments
---

 The digiscrap mine!

It is an English language site (unfortunately for some). But the richness of the content easily catches up to its relative difficulty of access.
It is the site of a real scrapbooking community that thinks, lives and sleeps in scrapbooking. Everything is pooled, ideas, freebies and achievements within groups that contain from 1 to 900 members. This shows the vitality of this "congregation" which shares on the Internet.
First of all, this site distributes their free digital scrapbooking software (yes, of course, digiscrapers don't work with this type of software ... though?) But it's a great place to start.

Then, their Download page gives you access to the "reserve" ... the gold mine!
Hundreds of TEMPLATES that is to say models of pages, EMBELLISHMENTS as if it were raining, classified by themes ... Of course, it is digiscrap oriented but we learn a lot of things there!

 A large scrapbooking store.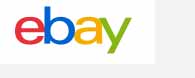 We don't always think about it, but there is a considerable mass of embellishments and scrapbooking materials ... All at incredible prices - which depend on the auction - but which in any case remain very reasonable.
Do not expect, of course, to find the latest fashionable kit from Basic Grays or the brand new stickers seen on the internet stores ... no, that would be more classic ... although sometimes ..

Log on to ebay , type scrapbooking and click on search ... you are in a badly arranged department store where the worst meets the best ... No salesperson to advise you, it's up to you to find your way!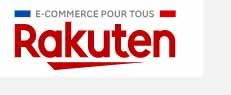 In the same vein, also think of Rakuten where you can do very good business ... you have to sort!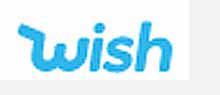 Everyone knows the Chinese site WISH ... it is full of scrapboking equipment at extremely low prices ... the other side of the coin, delivery times from China are excessive: often more than a month ... but the very low prices excuse many things ... These acrylic stamps are sold for less than 2 € each ...

Your vintage images
---

 Very old engravings
Whether it is to decorate your shabby-chic or vintage pages, for transfer on cards ... here are sites where you are offered old engravings ...
There are some little-known American sites that turn out to be stuffed with old images: photos and other old prints. Here are a few that you should find what you are looking for!

Huge ! Over 100,000 Vintage and Heritage advertising images! The oldest: around 1800! This site is worth the detour even for a simple visit.
Rush on VintageAdBrowser !


A very large stock of clip arts ... All are classified by categories. You will also find links to other "VINTAGE" sites.


The GOGRAPH Collection site is very large! In addition to the thousands of color or black and white heritage images it contains, you can click on the ten or so links that lead to other sites of the same kind. Unending ! We spend a lot of time there, without wasting it! It is very pleasant.


 Very old newspapers.
For your page backgrounds ... from old French or American newspapers ...

Consider exploring the Bibliotheque Nationale de France website .
You will find ten digitized newspaper titles there, some from the beginning of the century. Heritage effect guaranteed!
Click on one of these pages to see the February 14, 1922 edition!


 A mine of old postcards!
Very old postcards on the site http://cartes-postales.delcampe.net .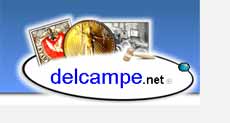 In fact, this site is a site selling postcards from person to person ... but the collection is particularly interesting: you just have to type the name of the place (or subject) sought in the search engine ... so that hundreds of proposals are made to you!
The cards are not tagged ... so you can copy them to print them or integrate them into a digiscrap page!
You just have to type the name of a French village to see dozens of old postcards representing this village !! You can even find missing great-grandparents on these cards as for me !
I can't resist the pleasure of showing you a map of the village where I was born ... the lady in costume and headdress, bottom right ... it's my young grandmother !!!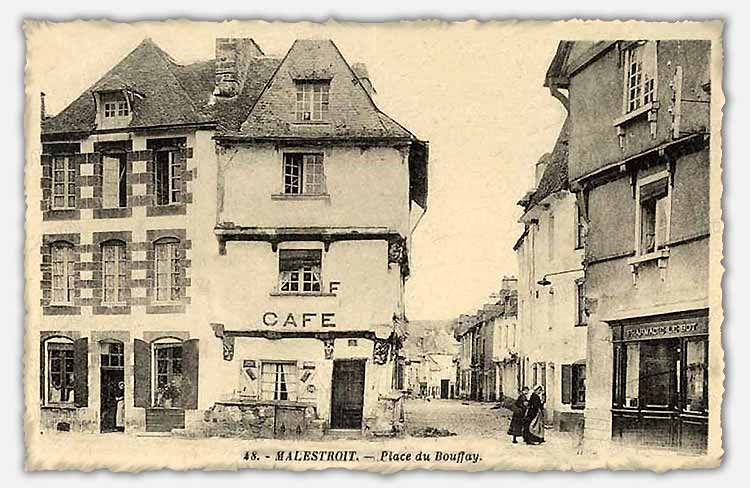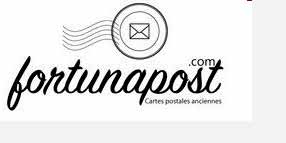 Another gold mine than this FortunaPost site which has a smaller offer but recoverable in better quality ...
The cards can, by simply sliding on your desktop (clicking while maintaining the click and dragging towards the desktop ...) be obtained with an excellent definition ... The ideal to integrate into your vintage pages ...

Have a good scrap!