SCRAPBOOKING... WHAT ELSE ?
What is scrapbooking?
 If there is a hobby that is becoming increasingly popular, it is scrapbooking.
The advantage of this activity is that everyone can obtain a truly original result. It's a bit like making a super photo album !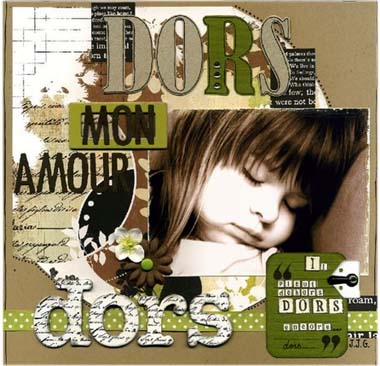 We can say that it is an art way of introducing photographs in a setting related to a theme in order to develop a more aesthetic presentation than a simple photo album.
On the Web flourish an impressive number of blogs and sites devoted to scrapbooking.
You will find there very beautiful pages super-worked and witch the authors demonstrate a particularly elaborate art : of course, these achievements are not the work of beginners!
However with a little taste, advices and perseverance, you can quickly develop your own pages and take a lot of fun.
Origins of scrapbooking
---
This creative hobby was imported from the United States in the early 2000s. And, judging by the strong growth in the number of websites selling scrap material online, it has taken on a new lease of life.
Scrapbooking is both a hobby, a creative art form and the opportunity to tell, through photos and comments which accompany it, a Story: birth, marriage, party ... any occasion is good for the scrap!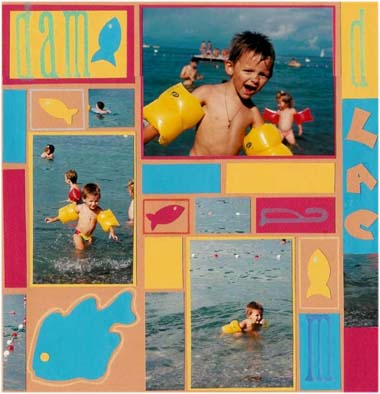 The word "scrapbooking" comes from English scrap (morceau, reste) and book (livre, album).
Making the "scrapbooking" is to transform our photo albums to make really unique objects.
To begin, we choose a theme: birthday, Christmas, summer holidays, a family outing...
Then we decorate each page of the album. We need ribbons, bits of colored string , fabric flowers, stickers, sheets of cardboard, crayons, etc..
 We can look at the pictures and photos to choose colors and shapes and give our style to the pages.
We can also use the computer to make beautiful lettering, to write small thoughts (journaling) or lay out pictures in an original manner. We must let go away our imagination.
The scrapbooking vocabulary
---
In scrapbooking, the vocabulary is very specialized: technical terms are numerous and mostly in English (American origins oblige!!!)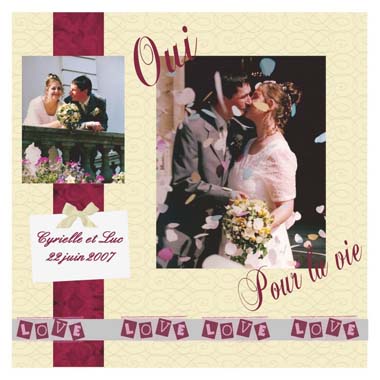 So, we call "journaling" the short text accompanying the pictures, "punch" or "punchies" for the cuts made with a punch tool or a drill...
If, during your discovery of scrapbooking sites, you are not sure about the meaning of a word, you can visit the site http://www.les-creatifs.com to discover the lexique du scrap. Very instructive to learn quickly!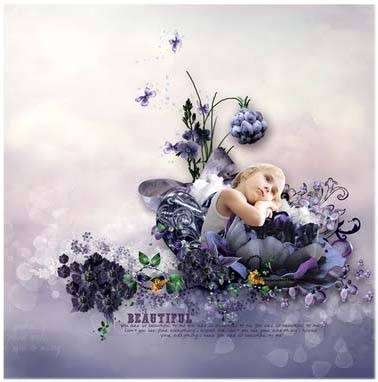 As for all other hobbies, you will discover many different styles of scrapbooking... We have made a description of them on this specially dedicated page.
Scrapbooking Web Sites
---
Their number is worthy of their popularity almost phenomenal for this creative spare time activity.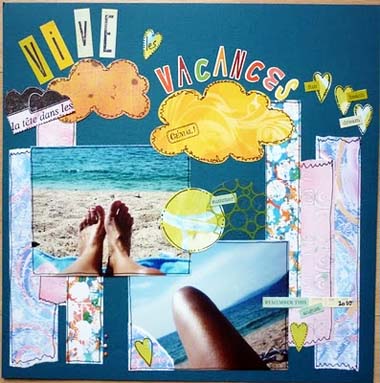 Of course, there are first commerce sites, those that provide you all "acid free" papers, "Brads" and other "eyelets" essential to the development of your pages. Take a ride on http://www.scrapfolie.fr/ to see what is going on ...
But there are also countless personal blogs the more diversified than the other.
By browsing them, you realize really the level reached by some scrapbook-women : the richness of materials, the special harmony of the colors and the unbounded imagination in the lay-out of some pages are true works of art worthy of inclusion in public exhibitions!
To realize this, it suffices to have a look at this website http://corinneleclercq.over-blog.com/ and admire, among other achievements "as fresh as morning dew."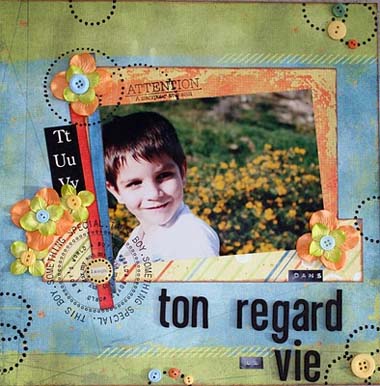 Each scrapbook-man (woman?) has its style, color harmonies, and perfectly identifiable techniques.
On this page, you will find some "buttons" to click that lead directly to good scrap blogs : do not hesitate to visit them, it is a real discovery that holds some fine surprises!
Continue to : my first lesson in scrap with CORINNE
Virtual or digital scrapbooking
---
In virtual scrapbooking, no scissors, glue ... it's your computer that does the job through specialized graphics software.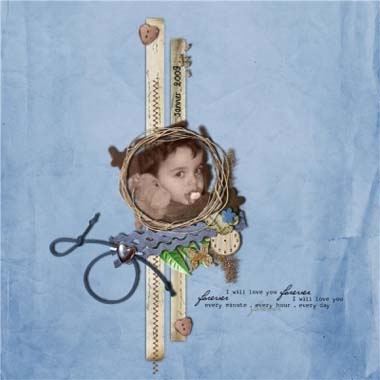 It works with image of papers files, stamps, ribbons and labels extremely lifelike, which are assembled directly on the computer screen.
Among other advantages, we can re-use the supplies as many times as we like and there, is no need to accumulate material.
DIGISCRAP SOFTWARES :
The software can be used are of several kinds:
- Specialized software like Scrapbook Designer Deluxe or ScrapBookFactoryDeluxe 3.0 ... See our page SOFTWARE

- Graphics software such classics as AdobePhotoshop, Paint Shop Pro, Ulead Photo Impact Pro or Microsoft DigitalImage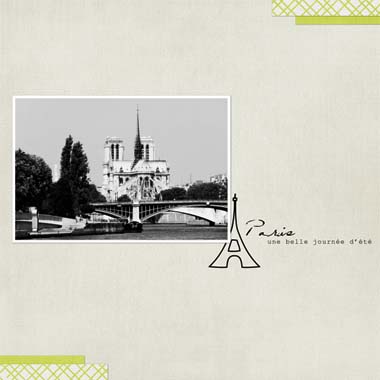 Without equal quality to those made in traditional scrapbooking, the achievements are very pleasant and varied.
Look at some examples on the site http://www.scrapbookvirtuel.com and especially on their exhibit gallery for judging the good behavior artistic of the achievements of the Net surfers. to consider good .
You can even download your first virtual scrapbooking elements on these sites.
http://digiscrap-beaute.blogspot.com/