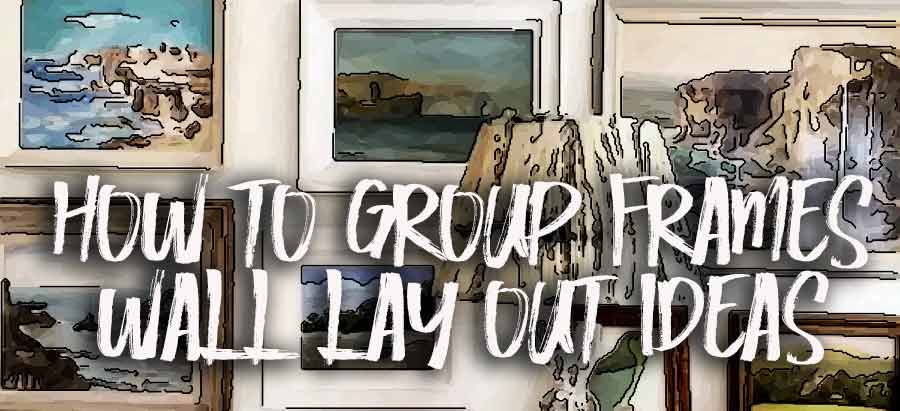 How to group frames
Wall lay out ideas
Want to give a personal touch to the decor of your home ... and you know how to layout frames on a blank wall is not always obvious.
Frames and arts can not be hanged "haphazardly"... the good idea is to find its place for each frame near the others.
There are some rules to be respected, but in practice, how to do to display them harmoniously together ?
This page is designedto give you some ideas by giving you some "classic" layouts.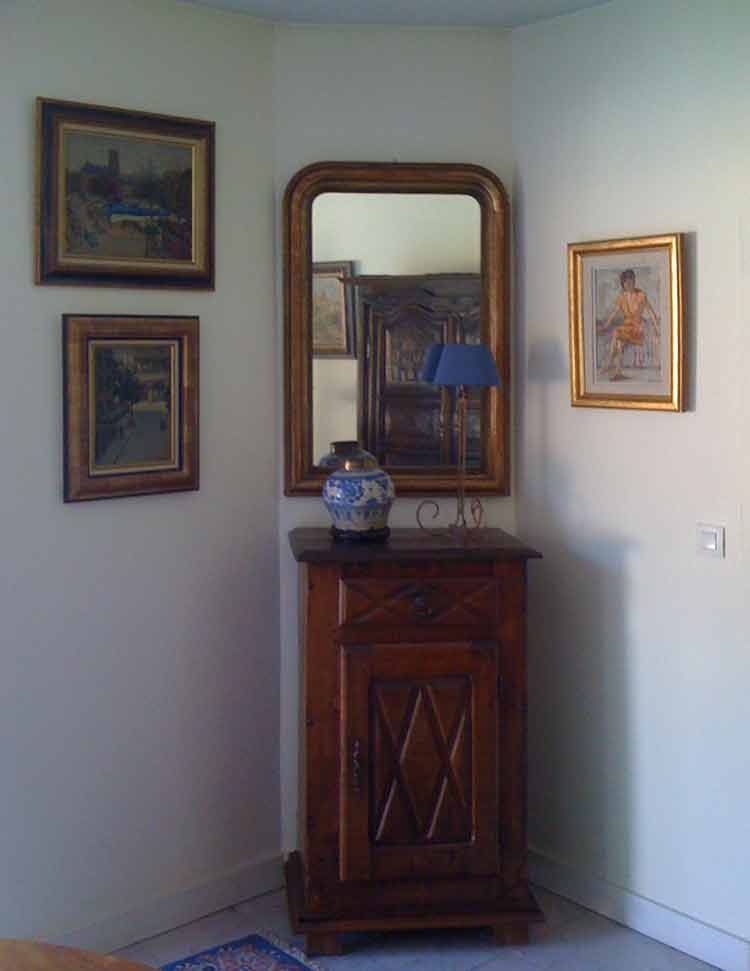 One line layout
---
It is the almost universally layout, in all cases it's the most commonly used.
The vertical alignment.
 Nicely used for narrow walls (between two windows for example). It is possible to align the centers of the frames ... or align their edges, especially near a door or a window :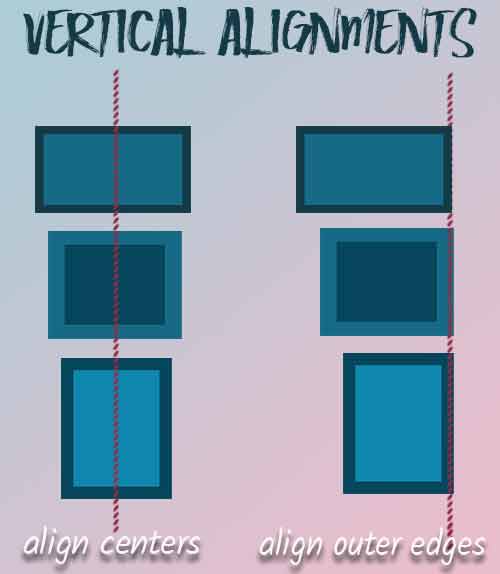 This type of alignment is particularly appropriate in lower rooms : visually it raises the ceiling.
The horizontal alignment.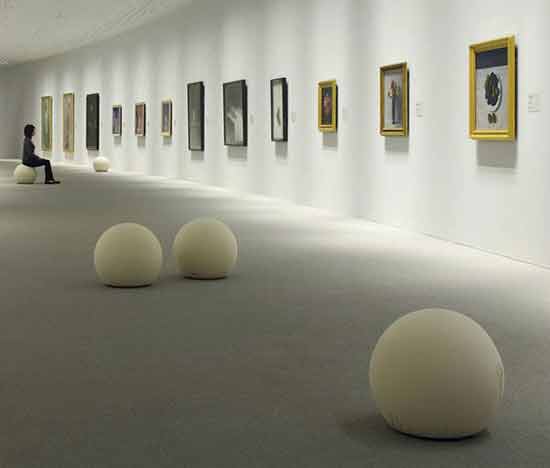 It is the classic alignment for museums and art galleries.
It is difficult to apply it for small framesunless you put a bunch of them together
In the house, you will use these alignments above a base cabinet, sofa or a bed...
Visually, this alignment "extends" rooms lacking depth.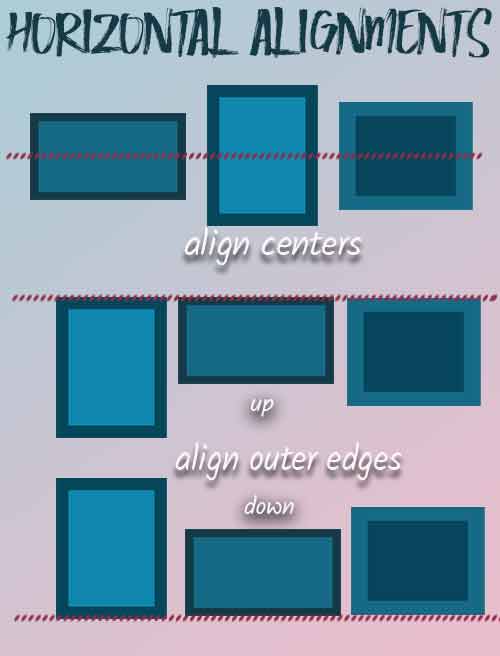 Again, the centers can be aligned (standard layout), or you can choose to align their top or bottom edges, which gives to your layout a very modern look :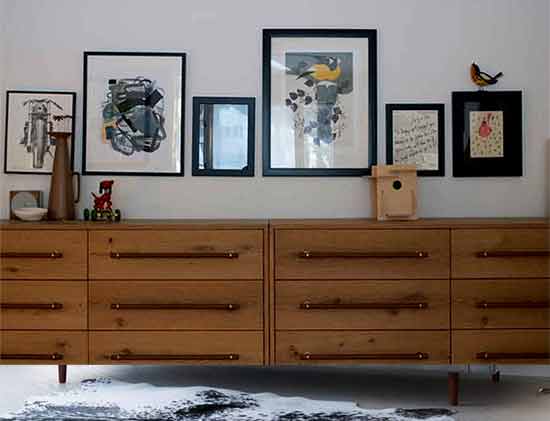 2 rows layout
---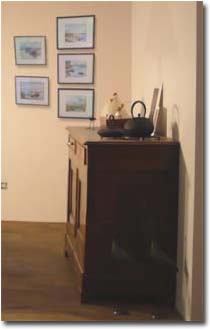 The arrangement in rows is partularly appropriate for frame with smaller size. You can group them together to play with their alignment.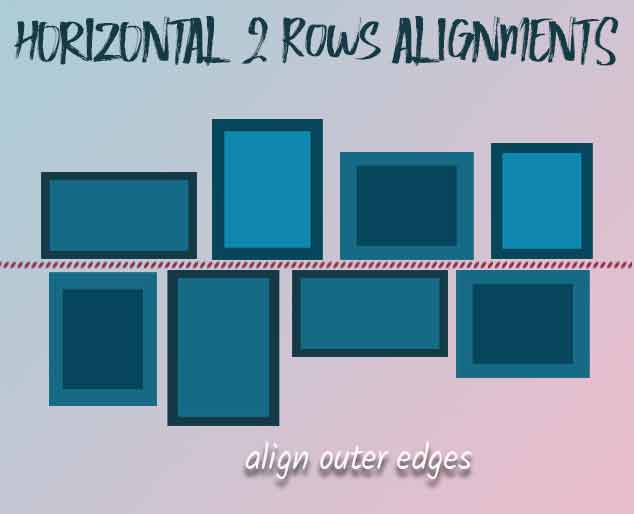 It's a good arrangement to be adopted for the collections (postcards, butterflies, and other family photos).
Again, you will have the choice to align the rows : either you align the centers or you align the edges (if your frames have the same dimension as in the picture alignment cons ... is automatic!)
In the case of a vertical alignment, "do not play too much" with the height : remember that the right height to hang a picture is that its center is about 1.65 m above the floor ! No need to put them too high or too low!
For horizontal alignment, allow only two rows ... where you'll mix different sizes of frames to avoid monotony. Then it seems preferable to align the edges of the frames rather than their centers.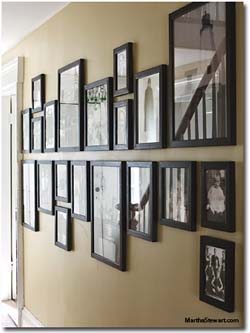 Symmetrical arrangement
---
It is a "reassuring" layout for many people who abhor the "disorder" and gives a sense of calm and wholeness...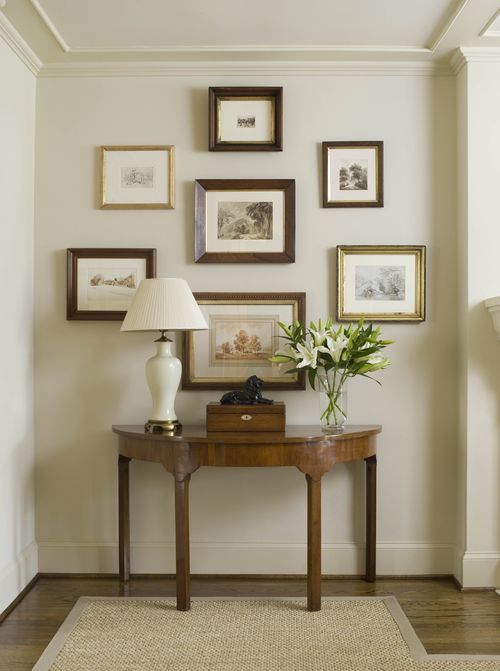 Have your frames on the ground prior to their hanging on the wall to judge the symmetry of it. And don't hesitate to make several attempts: to avoid forgetting a layout that is better than the others, take photos with your mobile phone.
You can observe a strict symmetry : the same frames, same color, same shape ...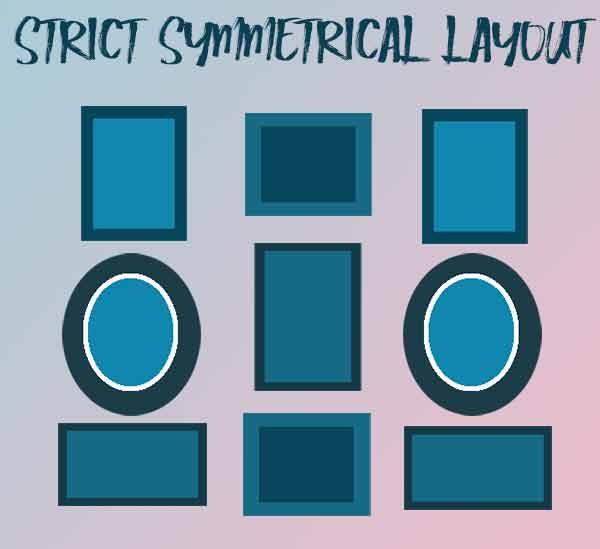 Here is an example in an AGRA hotel (India):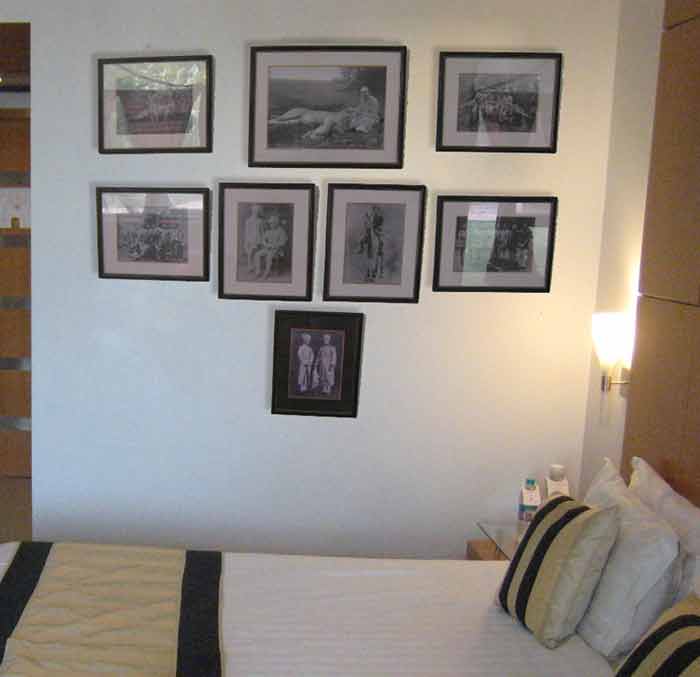 This layout is a bit stiff... a bit too conventional! Let's leave it to museums and hotels!
In fact, frames not need to be strictly identical in shape and color, no perfect the symmetry provided so long as the entire set is balanced.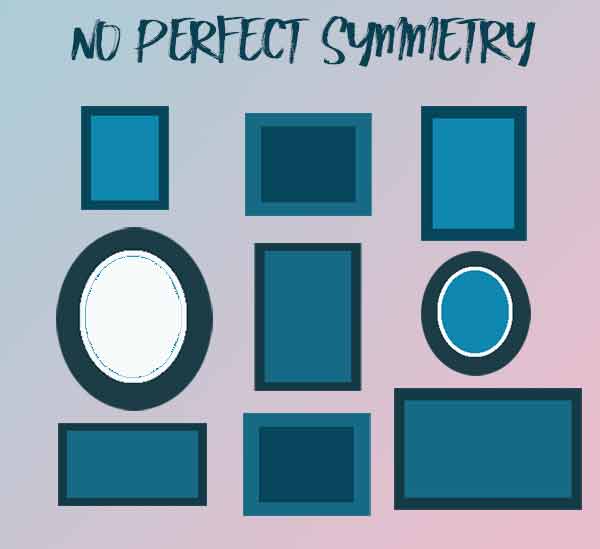 The key is that the viewer's eye perceives this symmetry without necessarily being conscious of it.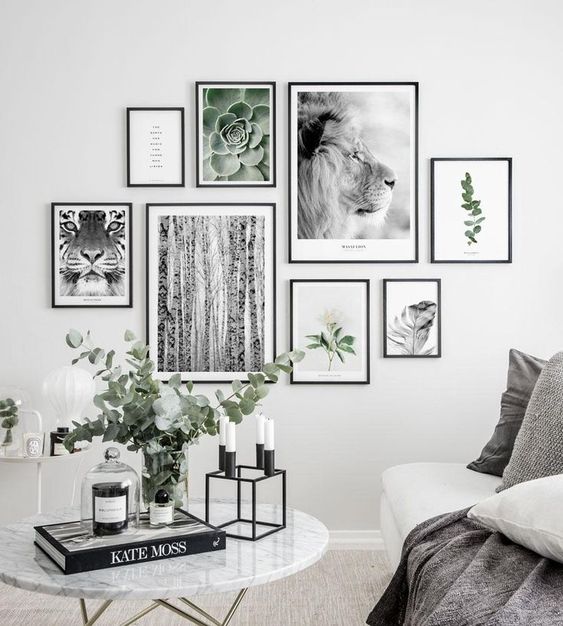 If you have your frames over a cabinet make sure that the group of frames is adapted to the width of your cabinet and does not overflow thereof.
With strictly identical pic frames, your exposure may be monotonous ... So vary shapes and colors ! Never forget to play with unity and diversity ! An exception is made for rectangle arrangements that fill the wall with identical frames .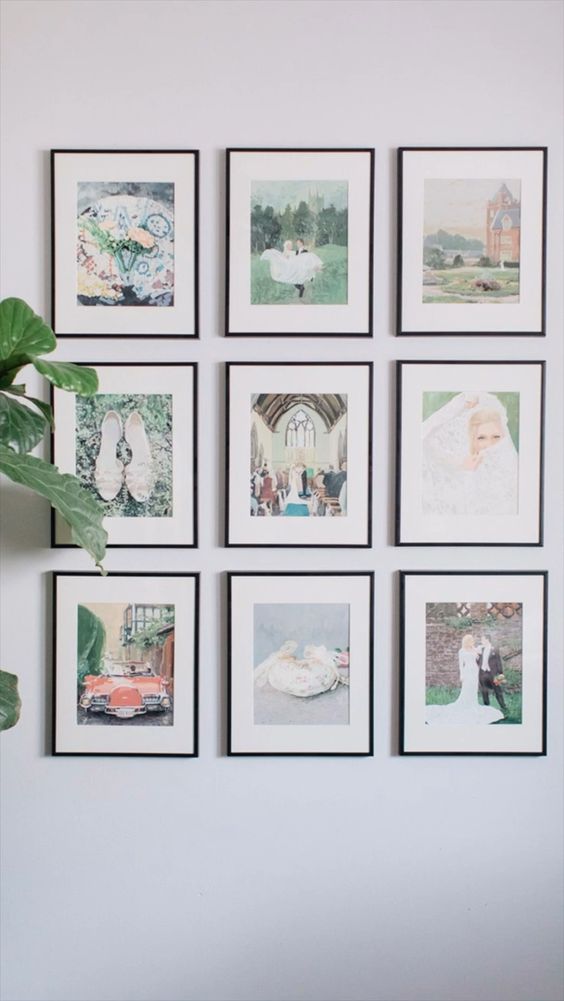 Geometrical arrangement
---
In this case, all your frames are contained within a simple geometric shape which, again, will be unconsciously perceived by the viewer.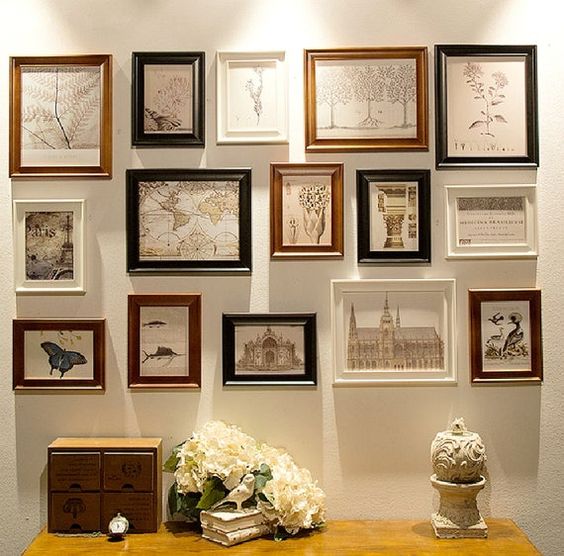 In general, all the frames needed for this arrangement are sold together, at one time. You only have to fill them with photos or prints and hang them according to the supplied plan: you buy the frames with a pattern on which the holes to be drilled for hanging are indicated.
The most common forms are  the square and rectangle. You start putting the larger frames at the "strategic points" ... and then you fill with smaller ones.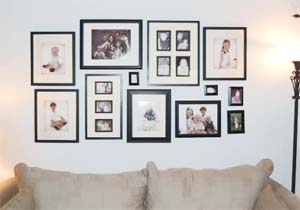 This type of arrangement leaves you plenty of freedom for both the placement of your frames as well as the choice of their shapes. You can mix ovals and rectular frames as you want.
It's the ideal arrangement to place above a sofa, a bed, a sideboard.
Do not limit yourself to a rectangular layout, you can also use an oval shape to better distribute your frames: this gives you a great flexibility and full scope in the placement of your frames. Do not be too harsh!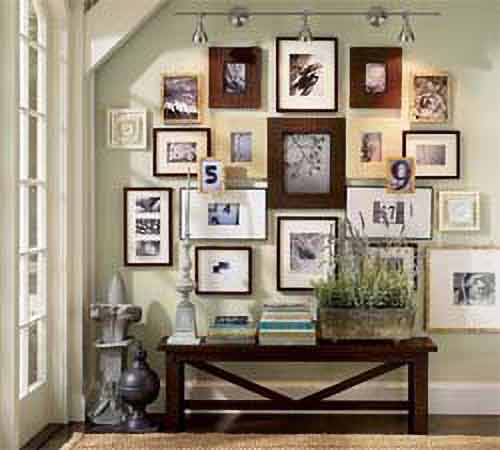 Free arrangement !!!
---
You do not want to obey any rules ! You are a rebel ! You have your own design codes ... AND YOU'RE TOTALLY RIGHT!
The rules are meant to be broken! So do not deprive yourself and build the walls of pictures you want!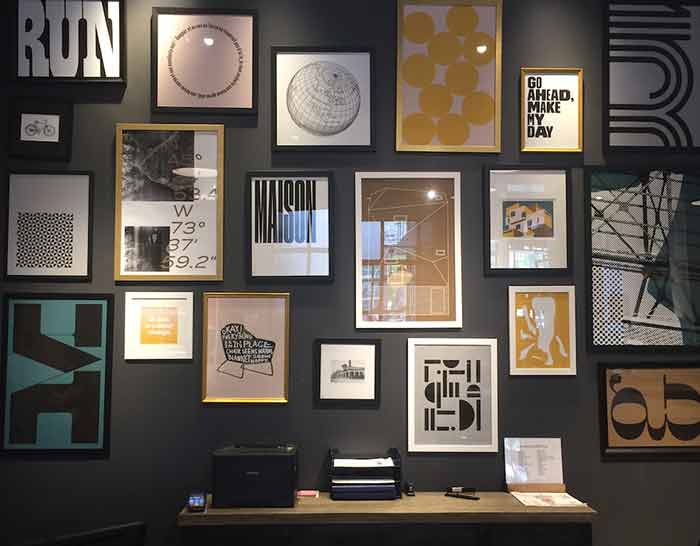 Unleash your imagination, mix styles and genres : it is then the overall effect that counts. The viewer will want to approach to detail an image or picture that you will subtly have highlighted.
Good design! PL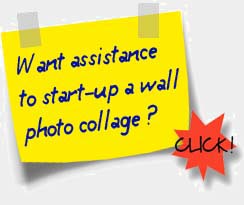 The Complete Photo
Guide to Framing and
Displaying Artwork
by Vivian Carli Kistler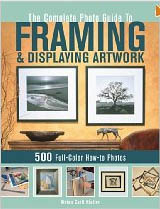 (click for +)
The author provides inspiration and helpful examples to show people how to display their artwork using basic design principles in a manner that is easily grasped.
An Amazon best !
Home Book of Picture
Framing
by Ken Oberreicht
One of the best ! I think ! Over 40,000 copies of the first edition sold : it cannot be an error !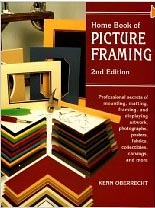 (Click for +)
This home Book of Picture Framing is the most comprehensive guide to mounting, matting, and framing oil paintings, watercolors, posters, photographs, calendar pages, and greeting cards without spending a fortune...
The first phrase : No do-it-yourself activity will save the homeowner or apartment dweller more money than the mounting, matting, and framing of artwork, photographs, posters, documents, and collectibles....
Frame It! (Paperback)
Tonia Davenport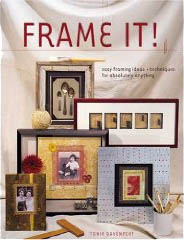 (click for +)
Customers review are the better test for the book!
... The book is an extremely comprehensive guide for standard framing techniques, but what I really love are the more creative, non-standard techniques Tonia shows as well... (by Corey)
...Framing can be intimidating, but she glides and guides us right past that with clear basic guidelines, classy projects, and her own very creative artwork... (by Gloria)
Domino : the book of
decorating
Deb Needleman, Sara Costello...
Domino: The Book of Decorating cracks the code to creating a beautiful home, bringing together inspiring rooms, how-to advice and insiders' secrets from today's premier tastemakers in an indispensable style manual.