What is framing pictures
A frame from A to Z...
A thread about framing arts
---
This page is the first in a series in which we will explain what is a frame from the beginning to its hanging on the wall.... We take everything back for you assuming that you know nothing about framing pictures....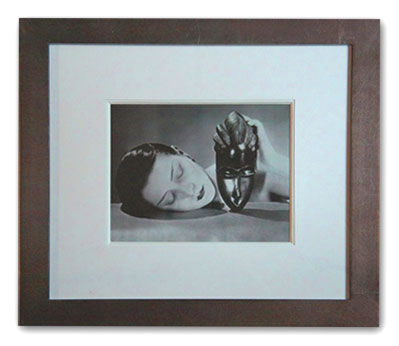 Please excuse my lack of "nuances" in English: in everything that follows, the word "frame" refers to both the assembly of 4 lengths of moulding as well as the finished object, ready to be hung on the wall...
Different parts of a frame
---
Here is a beautiful picture, in its frame, ready to be exposed... The photo is the subject, the art... Everything else is also the frame in which everything has been done to highlight the subject. This is what I suggest you study in the following pages....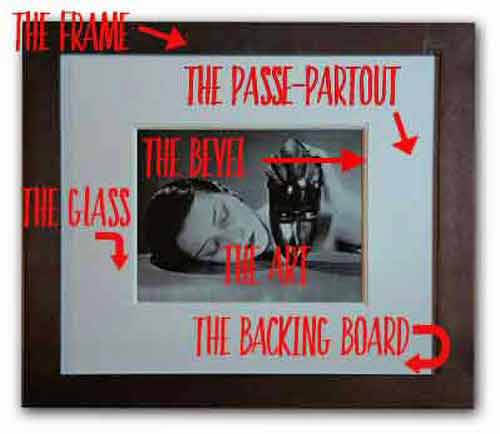 And this frame is itself composed of essential parts:
- the bottom cardboard, which gives stability and resistance to the work
- the art
- the bevel (straight or 45°) that gives depth. It is located between the mat and the art....
- the "passe-partout", the mat that lands on the bevel and delimits the image window.
- the protective glass
- the frame itself, assembly of mouldings that give the contour.
So, to sum it up, you will learn how to simply build the different parts of the frame....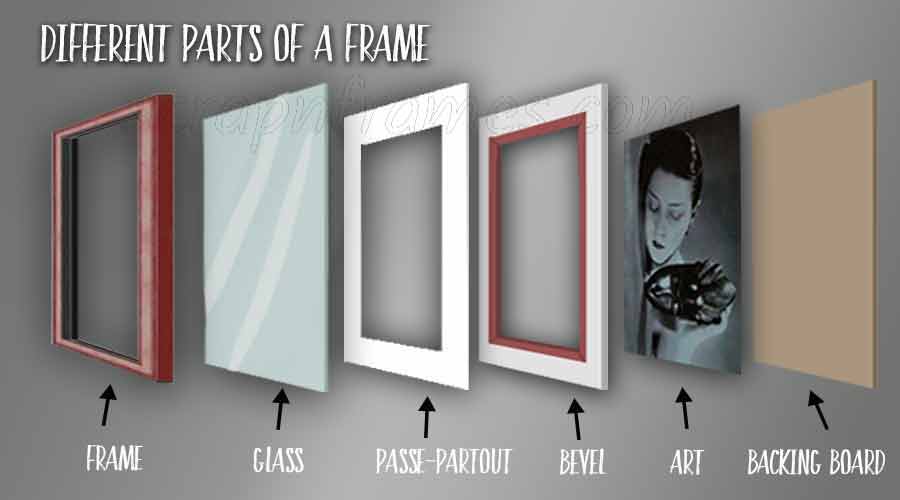 And this will not be done in any order.... We will start with the bottom cardboard, the dimensions of which will determine all the dimensions of the other components of the frame.
Go to this page for the rest of this series : the backing board