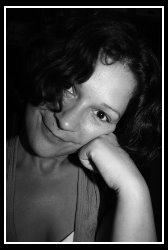 > How long have you been scrapping?
Since September 2004 during my first pregnancy. I wanted to leave a trace of our life for the next generations. I discovered scrapbooking by chance, and I hooked on right away.
> What do you prefer to do in Scrap?
I try everything! All the techniques, the new products, the materials. Even after 4 years, you don't go around in circles with scrapbooking, it's always new!
I like to make pages, but also mini albums, decoration, cards...


I love making exchanges with friends, and organizing scrapbook meetings.
> What are your favorite colors ?
Pink !!! it's great with 2 girls ! I also like turquoise, aniseed green, black.
I find it hard to scrabble "fir green" except for Christmas themes.
> What does scrapbooking bring you ?
Relaxation, escape, happiness. And thanks to scrapbooking, I have made some extraordinary friends!
I set up an association in the 90's, and we are trying to make scrapbooking accessible to all, and to develop it in the East of France.
Visit Aurelei90's blog:


http://aurelei90.over-blog.com/

A FELT MINI-ALBUM :step by step
Material
---
- 3 sheets of felt of different colors
- a needle with a large eye and thick thread
- fine ribbon, beads, etc...
- Fimo buttons, safety pins, needles ...
Realization

---
Cutting out the felt!

Cut 3 rectangles in your felt :
a rectangle of 22,5 x 15cm
another one of 23,5 x 15 cm
and the cover of 25,5x 17cm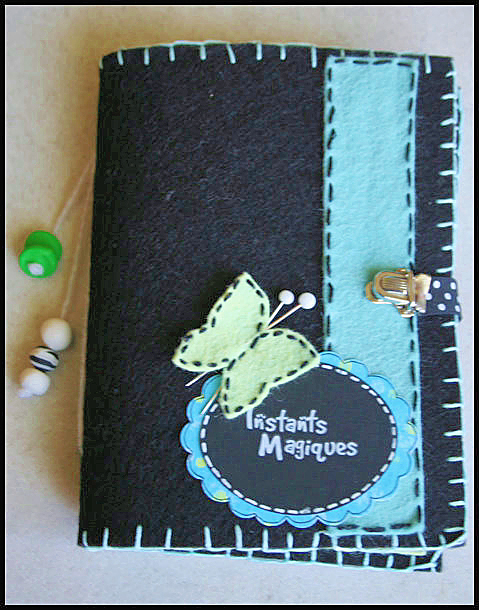 sewing
Sew the contour by changing the stitch: straight stitch, zigzag, festoon, etc ... change the thread to always stand out from the felt.
Make holes with the "crop a dile" at 2cm from the edge, in the middle of the length of the smallest felt. Then, you put it on the rectangle of superior size to mark the hole to be made. Same for the cover.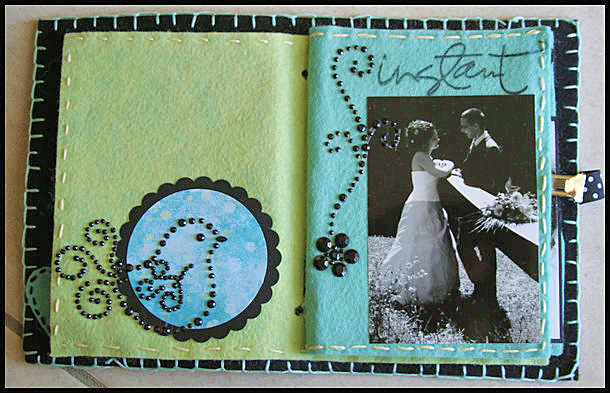 Decorate your pages!
You will have understood that to bind, it will be necessary to superimpose the rectangles from the largest to the smallest, and to pass the thin ribbon in the middle.
Don't bind now, it will be easier to decorate your pages, but scramble thinking about the opposite side of your page.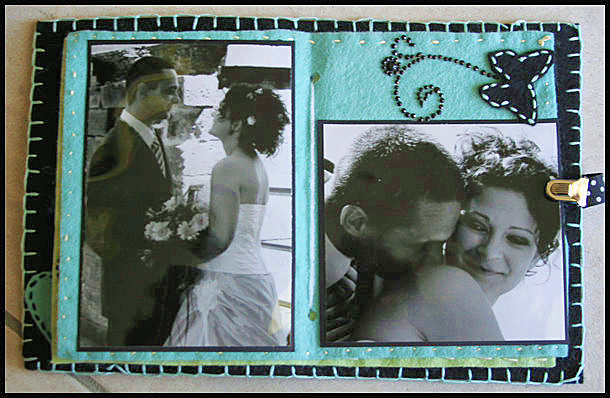 Decoration ideas :
Make flowers, hearts, stars, fish in felt, sew the edges to make them stand out, then glue. You can make sewing (doodling, flower...) directly on the felt.
Glue rhinestones, stamp with stazon (be careful that there is nothing behind to be able to press). Write a word on felt, sew the edges and glue it inside or on the cover for a title.


Stick prima flowers, transparent labels, self-adhesive "queen and co" felt. Inlay real coral beads in your sewing. Interleave a clear sheet of overhead projector in the middle of your album.
Glue or sew ribbon.
Assemble your mini felt
Once all the pages are scratched, you can bind it :
- by sliding a thick ribbon or thread through the holes. You can put beads in the ribbon.

- or by sewing the 3 felt rectangles with a thread of the color of the cover, so the binding will not be visible.
You can make a closure, for example by sewing a ribbon on the back cover, and linking it with a button on the front, by knotting 2 ribbons, with magnets ...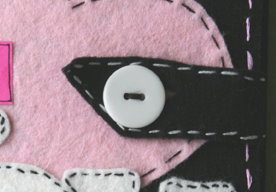 Even if the sewing step is very long, that's what makes the charm of your album... so don't skimp on the thread!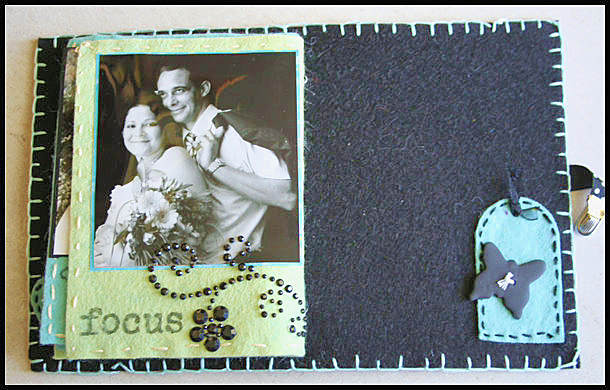 I hope you will enjoy it as much as I do!
Another achievement
---
Here are a few pictures of another felt mini : just to get an idea of what we can achieve.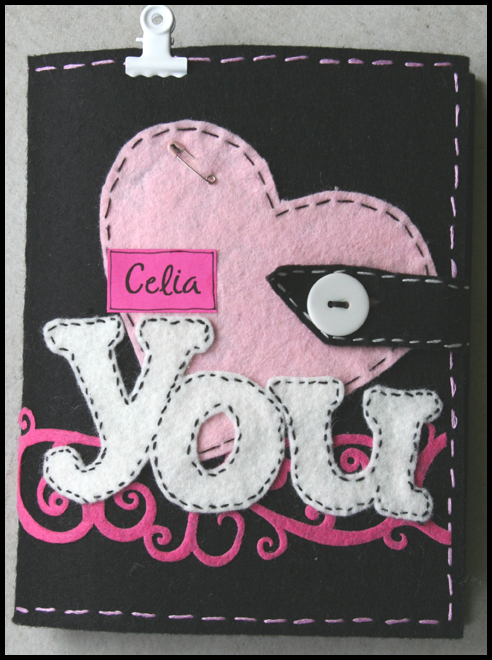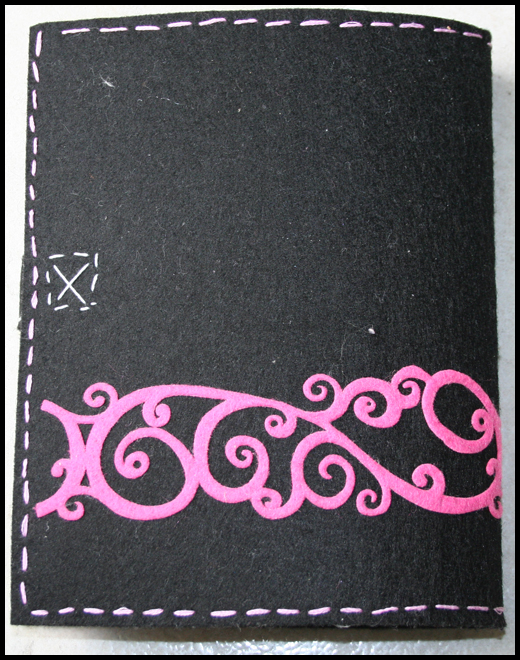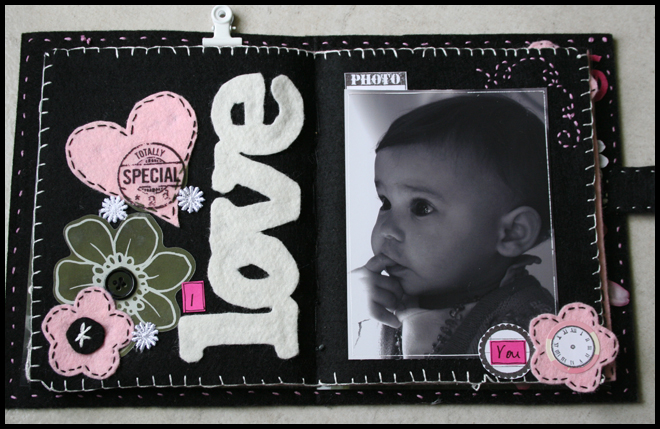 You can find my other mini albums as examples on my blog :
http://aurelei90.over-blog.com/