HOW TO FRAME YOUR PHOTOS
Framing a photograph is going through the creative process that made you pressed the shutter of your camera !
Modern digital cameras have their memory almost infinitely expandable : many photographs are taken... and the pictures end up piled on the hard drives of our computers ... and remain there quietly, for eternity, even those that should be seen more often!
Development labs on the internet (Photoways, Snapfish ...) who understand that fight with creativity and propose to print these photos : low-cost prints , album-books, calendars, mugs ...
So why not order them, often at very low price an enlargement of our favorite photos and frame them so reserve them a special place in our home?
Speaking about photograph frames, the apparent complexity of the choice of materials or disposal, makes perplexed the amateur framer ... How to do ? Where to start? Well, aware that eventually, with a few simple guidelines, you can fully make your own way !
First, we must never lose sight of the idea that the frame is there to highlight your photo, attracting attention to her and protect her from assaults of time...
We do not make a frame for "making a frame": we choose it for the photo that should be highlighted. In all cases it must be discreet, leaving the spotlight to the artwork he develops and leads the eye towards it.
WHY A PHOTOGRAPH FRAME ?
---
Frame your photo first to give it a chance to be seen ! This seems so obvious that you can smile ... And yet there are so many photos who "sleep", forgotten in the hard drives of our computers!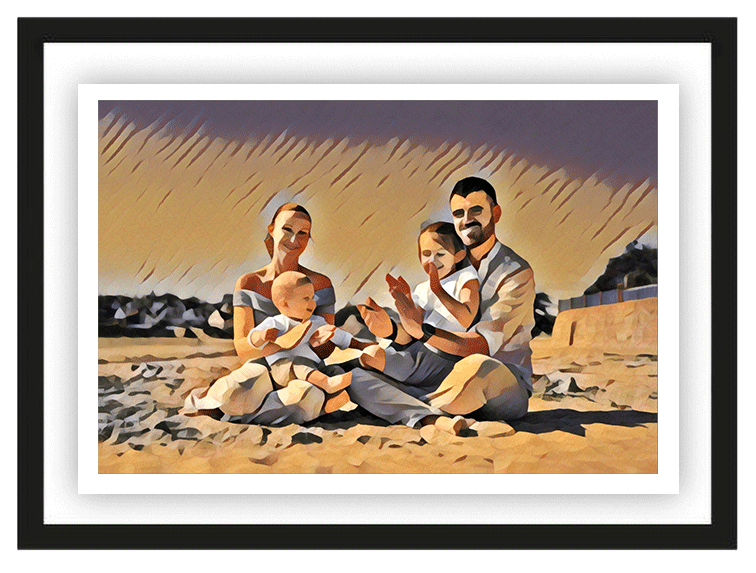 The photograph frame then becomes a simple and effective way to expose, to hang a picture on the wall. And also to maintain flat the photo ! Look at all these posters hanging sadly hung by four pins on a inhospitable wall...
Then, the photograph frame performs well on a mission to protect and conserve... Photographs are fragile : if handled directly without precautions, their beautiful glaze ... becomes a collection of various fingerprints! Quality photos also require protection against dirt, dust, humidity and also the light that fades them so quickly.
A final justification for the photograph frame remains the artistic dimension that provides the frame to your artwork : museums and art galleries understood it for a long time and expose no art without frame!
A passepartout (mat) with wide margins gives undeniable aesthetic value to photos, creating a sort of transition between wall and image. And if its colors are well chosen, based on photography and in harmony with its immediate surroundings, the artistic effect is immediate!
WHAT WE FIND IN A PHOTO FRAME ?
---
There are at least 4 parts to a photo frame:
- The backing. It is a cardboard, thick (2 to 3mm or even cardboard calendar ...) and which serves as rear support for the passepartout mounting.
- Centering card of the photo. In cardboard (kind of thin cardboard or frm cereal box). The picture is fixed on it and is stuck on the backing. You can perfectly do without it and glue the photo directly on the backing (be attentive to the glue quality !).
- The passepartout (the mat). Out of cardboard too, and colored or covered with a decorative or patterned paper . A window is cut out and its role is to create the margins around the photo and also to prevent contact between the photo and the glass cover .
- The protective glass. It is not essential but is still highly recommended.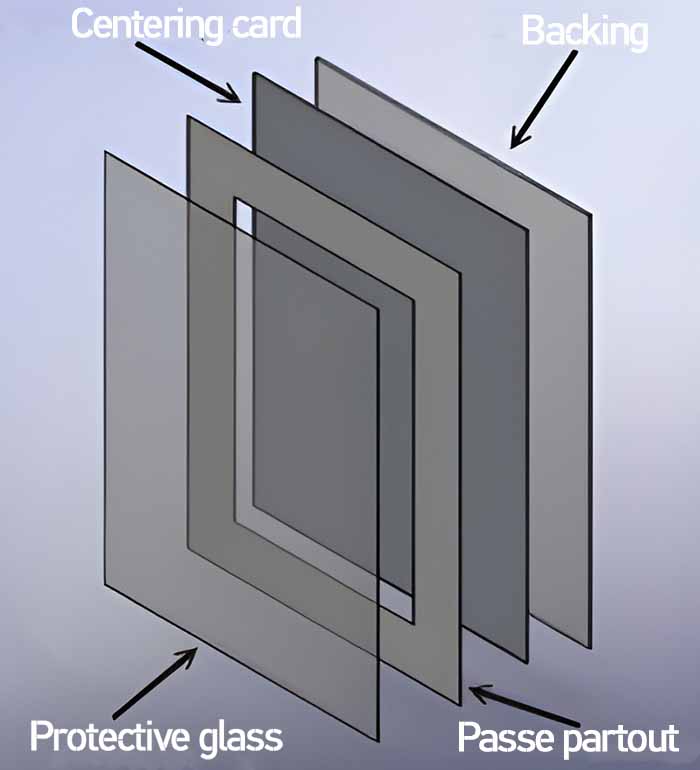 Mostly, these four elements are stacked one upon the other and joined together by an adhesive kraft (brown gummed tape) whose functions include to completely isolate the photo from dust and insects (some visitors of summer nights, love to sneak between the glass and the photo when the kraft adhesive lack!).
These four elements form the so-called "package" by the picture framers.
- The stick, rod or moulding, wood made most often (but also metal, plastic ...) that forms the frame itself by assembling 4 parts. This frame has a special rabbet in which the package is received.
WHAT SOLUTIONS FOR FRAMING PHOTOS?
---

Take your photo to a professional framer ... With your photograph, you go to the nearest framing store ... Obviously, there will be a bill higher or lower depending on the work and materials you have requested, but in exchange for this additional expense, you will gain substantial benefits !
The professional has experience and knows what mistakes should be avoided! He will advise you therefore usefully at colors, shapes and materials. If you are new, it's a definite advantage ! It will also create for you quality frames ... because he knows perfectly use his tools!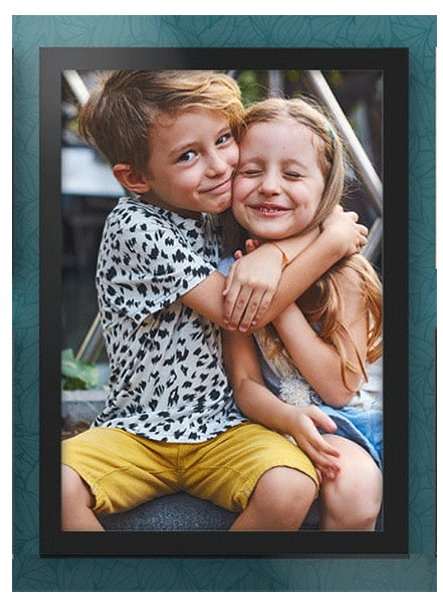 In summary, with the picture framer, no surprises : you may well ask for an estimate, since we know then what we committed ... with the certainty of a well done job .

You DIY the framing work ... There is then no doubt you'll save between 30 and 70% from the picture framer following the solution that you choose :
- Specialty stores (mostly in big cities: "Colors of Time", "Le Passe-Partout" ... These stores will provide you with your frame moldings and will cut for you the protective glass to your dimensions. Generaly, vendors have good advices and direct you towards the best solution : you can go back home with all the elements and complete the work yourself.
- Some websites specialize in frames making. I think particularly at the site LABEL-ART  well known for its artists' materials (fabrics, colors, frames... at amazing studied prices, very cheap). These sites can sell you standard sizes or make your frames to your measurements!
- Ready made photograph frames mostly purchased in supermarkets. Mouldings are generally very simple and color designed to go into any modern interior. CIt is also very practical to order your frames on the net, I think of AMAZON for example which offers a considerable choice of photo frames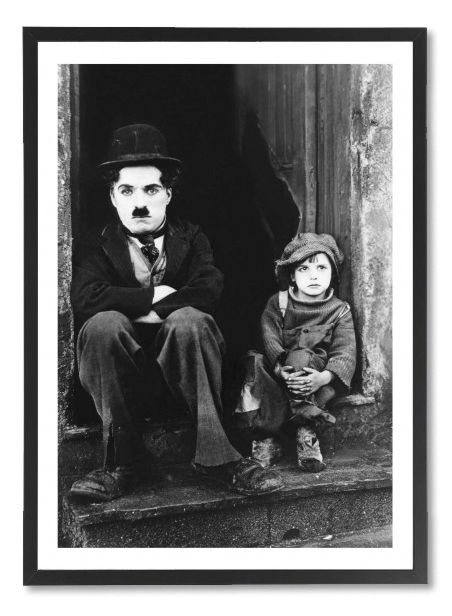 They contain all the elements so you can complete your framing : cardboard background, a mat to cut and protective glass. Their prices, from 5 to 30 € are particularly attractive ... (See page how to use trade frames of this site).
- You are DIY enthusiasts and especially proud to say "i've did it !". You have some hardware (picture framer saw, clamps, wood glue and lumber). If you have a lot of frames to achieve ... then build these frames from A to Z. ..
Some people manage to create original frames with a few pallet boards!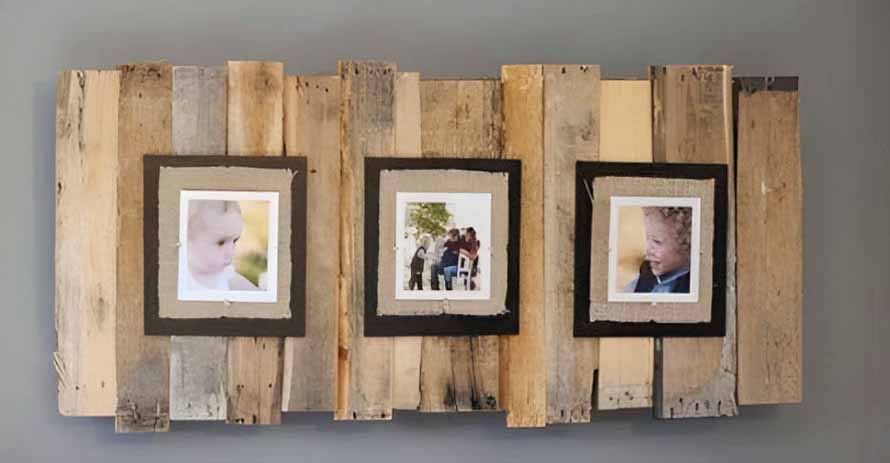 Build your moldings, assemble them, paint them, cut the backing cardboard and mat, cover the elements with fancy patterned paper , make your "packages" ... is an exciting and rewarding hobby...
And before you start, you'll probably need books for beginners or you'll want to take some courses?
See this special page " Start framing pictures" on this site.