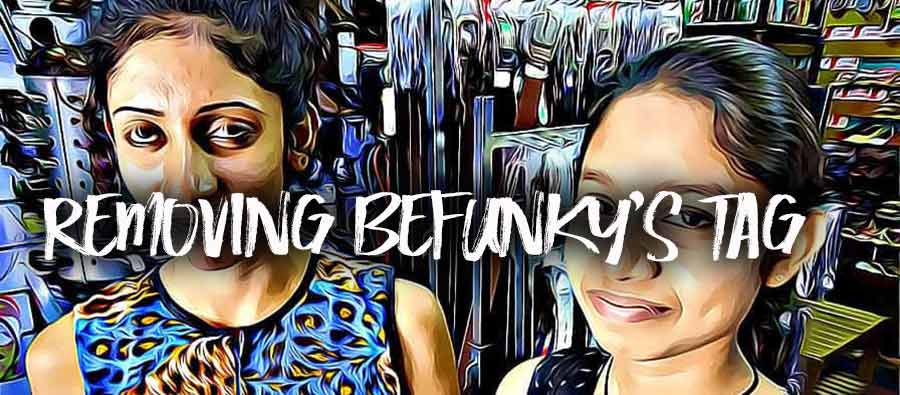 How to remove the ugly Befunky tag?
A little photoshop manipulation (or other)
The Problem
---
I love some of the effects on the BEFUNKY.com graphic site... but I don't use them often enough to justify a monthly subscription to the many services offered... So I do like everyone else, I use the demo part of their site... with the little inconveniences that go with it...
Here is the picture I wanted to treat... This is the picture of two young and very nice saleswomen from a shop in Sri-Lanka to whom I send my best souvenir "Ayubowan Bohoma istouti".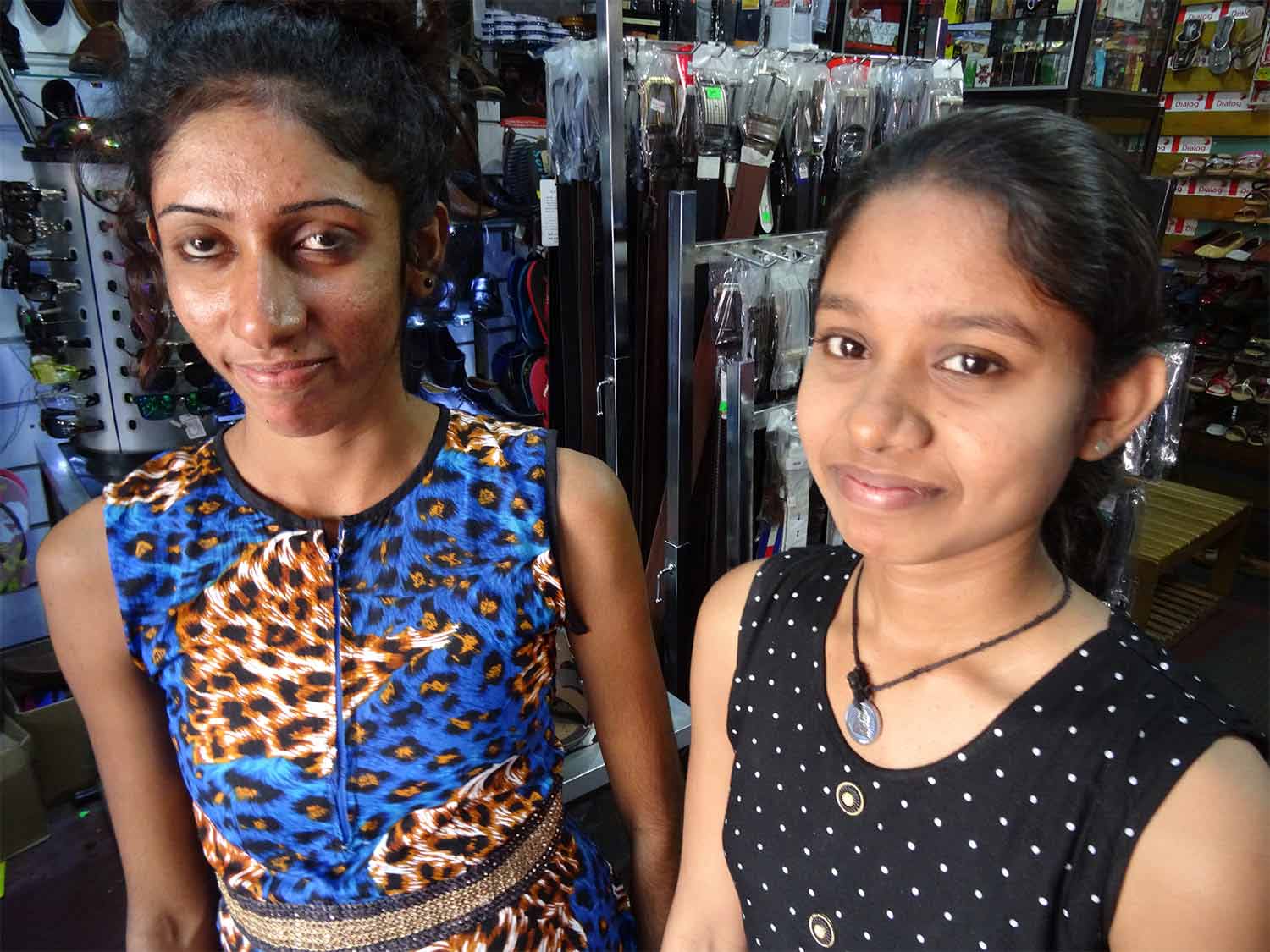 And, when befunky came back, I got the photo processed as I wished but unfortunately tagged...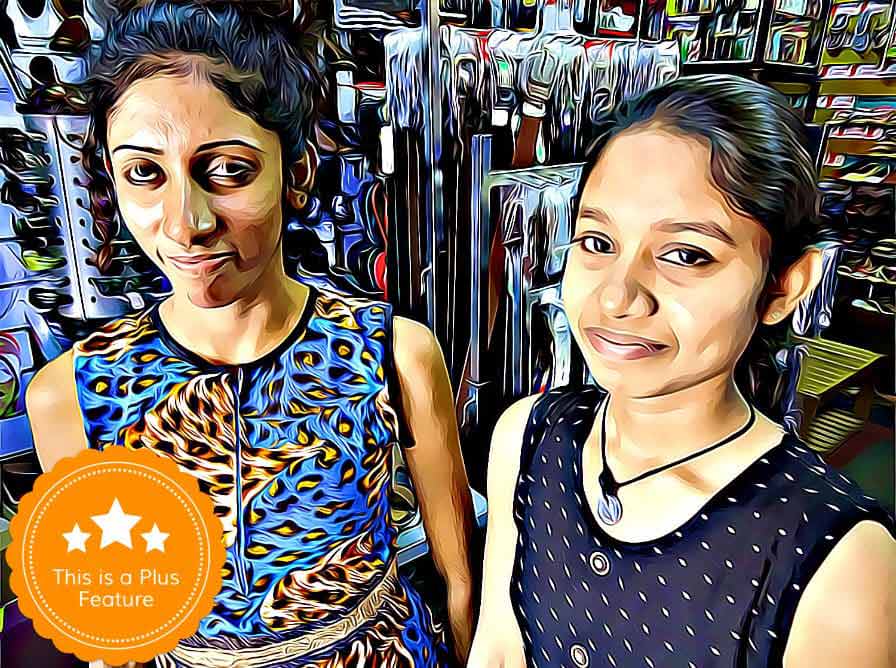 So the problem is to eliminate this orange tag at the bottom left of the picture... "This is a Plus feature"!!!
One solution, not too complicated...
---
The tag is always located in the same place... below and to the left... hence the "2 pictures" trick !

You will simultaneously send Befunky the initial photo and its reversed double...

So you start from the initial image, which you copy and flip using the Edit>Transform>Horizontal Axis Symmetry command. You will send these two images to Befunky!

You will therefore receive two photos, both tagged... but in different places!

 

You just have to re-invert the second photo, to recover by superimposition the part to be modified and to merge the two parts...

 
You get the end result...
---
So here is the final result: a beautiful complete image without that awful tag that bothered us so much !!!