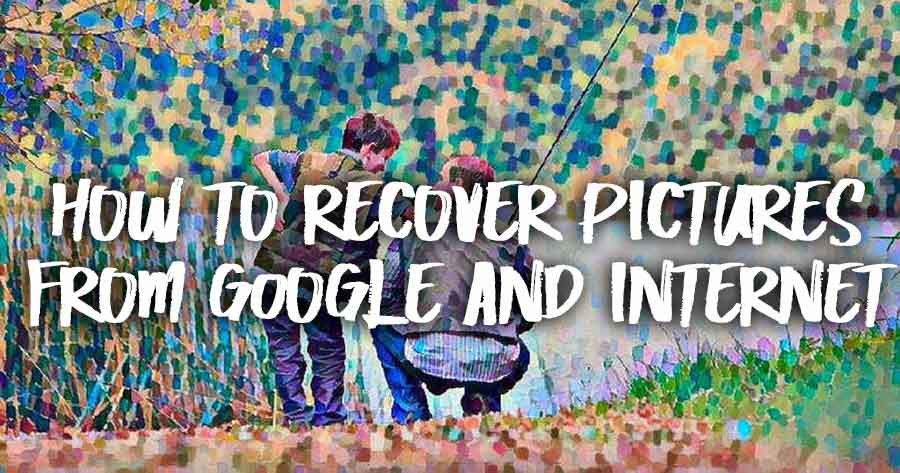 How to retrieve images
from Google and the Internet

For a private illustration, we sometimes need to find images that illustrate well the report or the article we just wrote... And it is not Internet which misses images! The photo banks are numerous, often at prohibitive prices, those that are free lack variety and subjects...
We are therefore often led to search on google images! Especially since the search function is very useful to delimit the subject!
The "level" of this page is elementary and to be reserved for those who are beginners in image processing... the others, who are looking for more technical solutions can go HERE or THERE
Search for an image on Chrome
---

Start a search on Chrome, with the subject "angling"...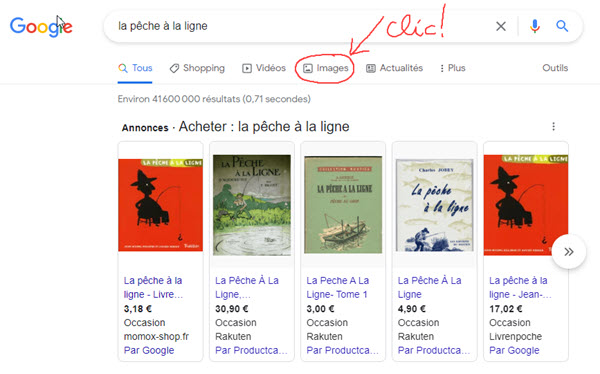 Then click on images to leave the global results and have only images...

Browse these images until you find one that suits you... Click on this image and a panel appears on the right side of the screen with your image, and, underneath, images that deal with the same subject. If one of these suits you better, click on it, it becomes the main picture at the top...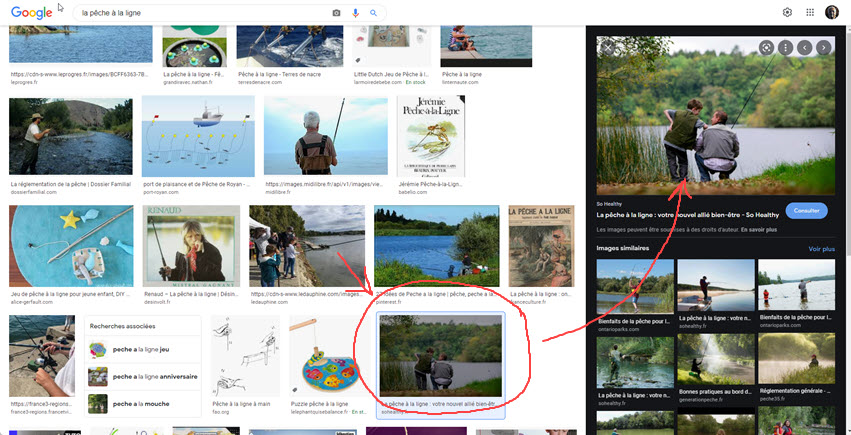 To get this image, click on it, hold the click and drag it to your desktop... You can then work on it or save it for (private!) use

As an example, I retrieved on Google search and processed this image on the Befunky.com website with a "pointillism" filter and I submit you the result!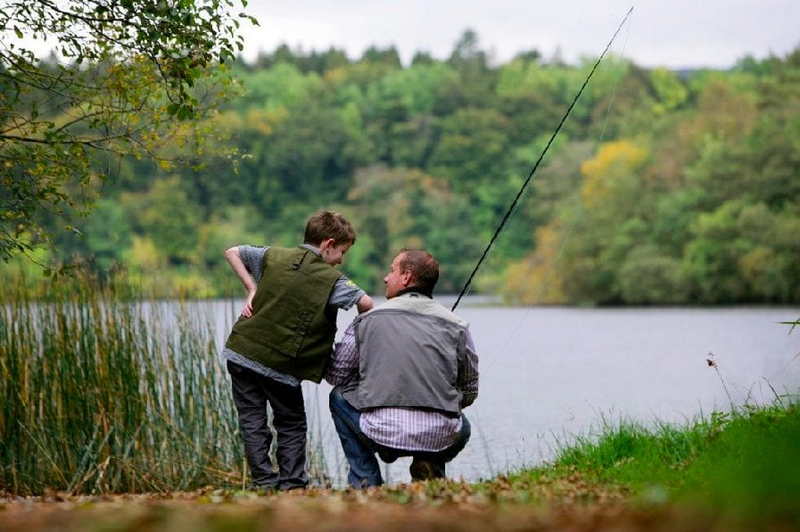 After treatment on Befunky "pointillism"...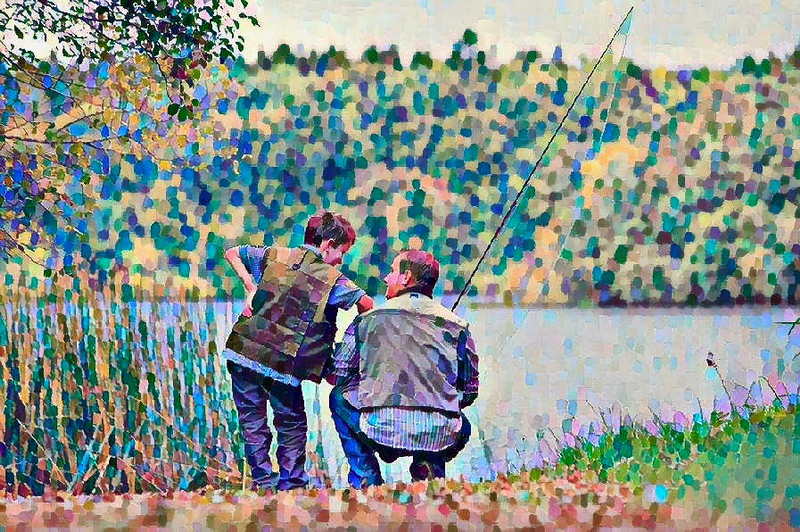 If you are interested, here is a link to a BEFUNKY TUTORIAL on this site... that explains how to achieve this result!
Retrieve an image from the net
---

While surfing on the internet, you have come across a picture you like and would like to keep... It is easy to copy it and save it on your computer...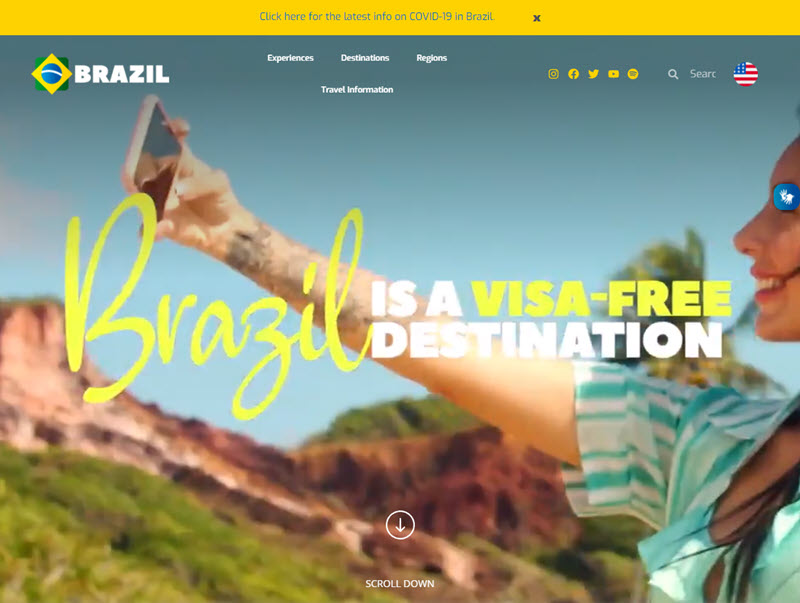 Today we want to copy an image from the excellent site visitbrasil.com and, in particular, to recover this splendid photograph of bathing in a natural swimming pool...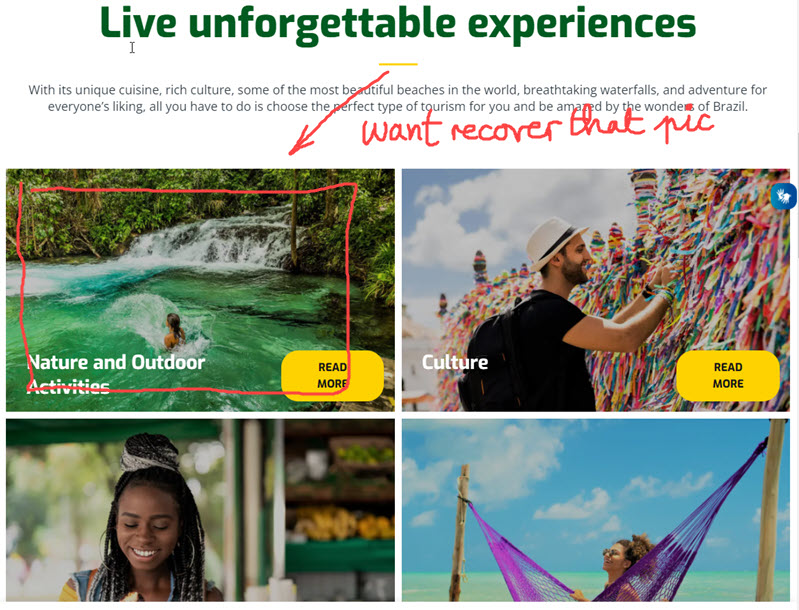 Of course you have tried the sequence : Right click on the image, Save image as... which sometimes works very well... And this is not the case here.

So, RightClick on the photo and choose "inspect" in the scrolling menu...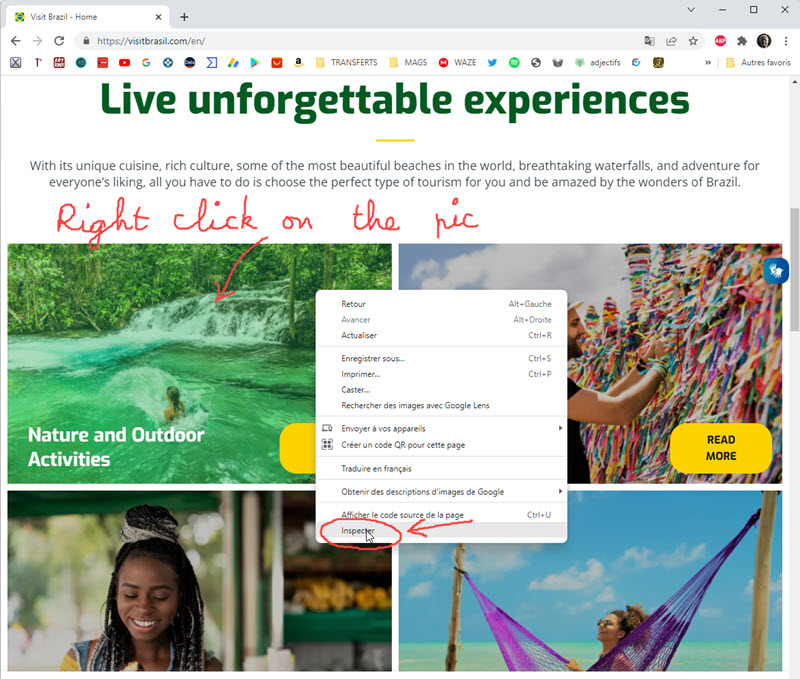 Now choose "sources" (1), click on i2wp.com (2) then scroll down the directories to make your image appear in the central column (3)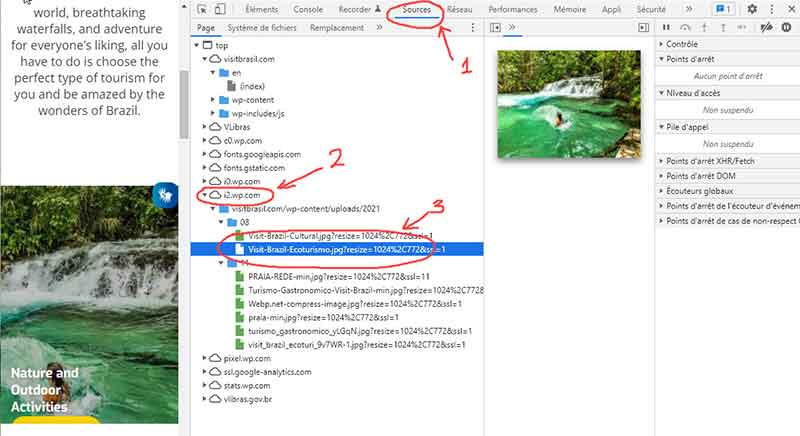 You can now click on the image, hold the click and drag the image to your desktop... The picture is now in real size on your windows desktop...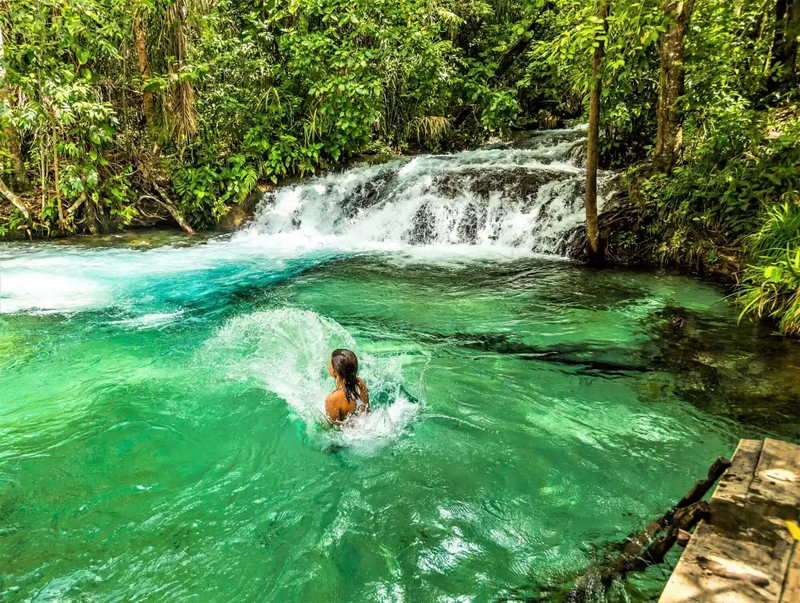 And, because I love his photo filters, I put this image through the FOTOR mill to get that "almost DADA painting"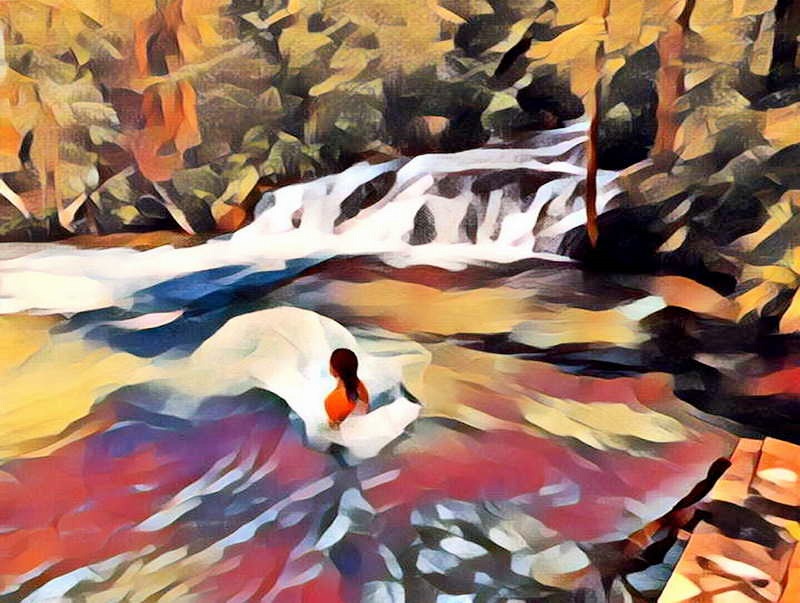 If the site on which you are surfing has condemned the use of the right click... You can no longer use the path indicated above because the right-click drop-down menu no longer appears...
You can counter this right-click ban in the following way: Click (right) and hold the click. Without releasing, type "space" then release... the menu appears. If "space" does not work, repeat the same sequence (right click and hold) and type "esc" before releasing...
There are many other ways to unblock the right click...  Have a look HERE  a rather complete study on this subject.
Recover from image banks...
---

 As an example, let's go and look for an image on STOCK.ADOBE... which is an amazing image stock... Thousands of images, free of rights accessible to ADOBE software owners...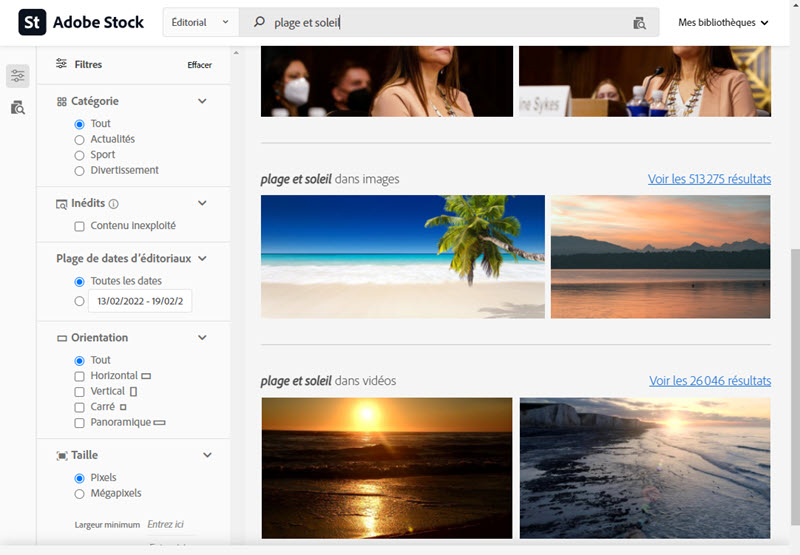 Note that for "beach and sun" there are more than 500 000 images in Adobe-Stock... There is no question of cheating and obtaining photos in a roundabout way: all the photos that you can find in inspection in the sources are tagged...
On the other hand, the small thumbnails are in 360x240 format... Right click on the thumbnail, and in the drop-down menu choose save as...
And the miniature arrives on the desktop... As soon as you have a miniature, artificial intelligence can often help you (not always unfortunately!)

 You find it too small and want to enlarge it? And hop, a small tour on the ZYRO website... to pass this image to the "upscaler" (AI based enhancer) which will give it a respectable size. With a satisfactory graphic quality for a web page !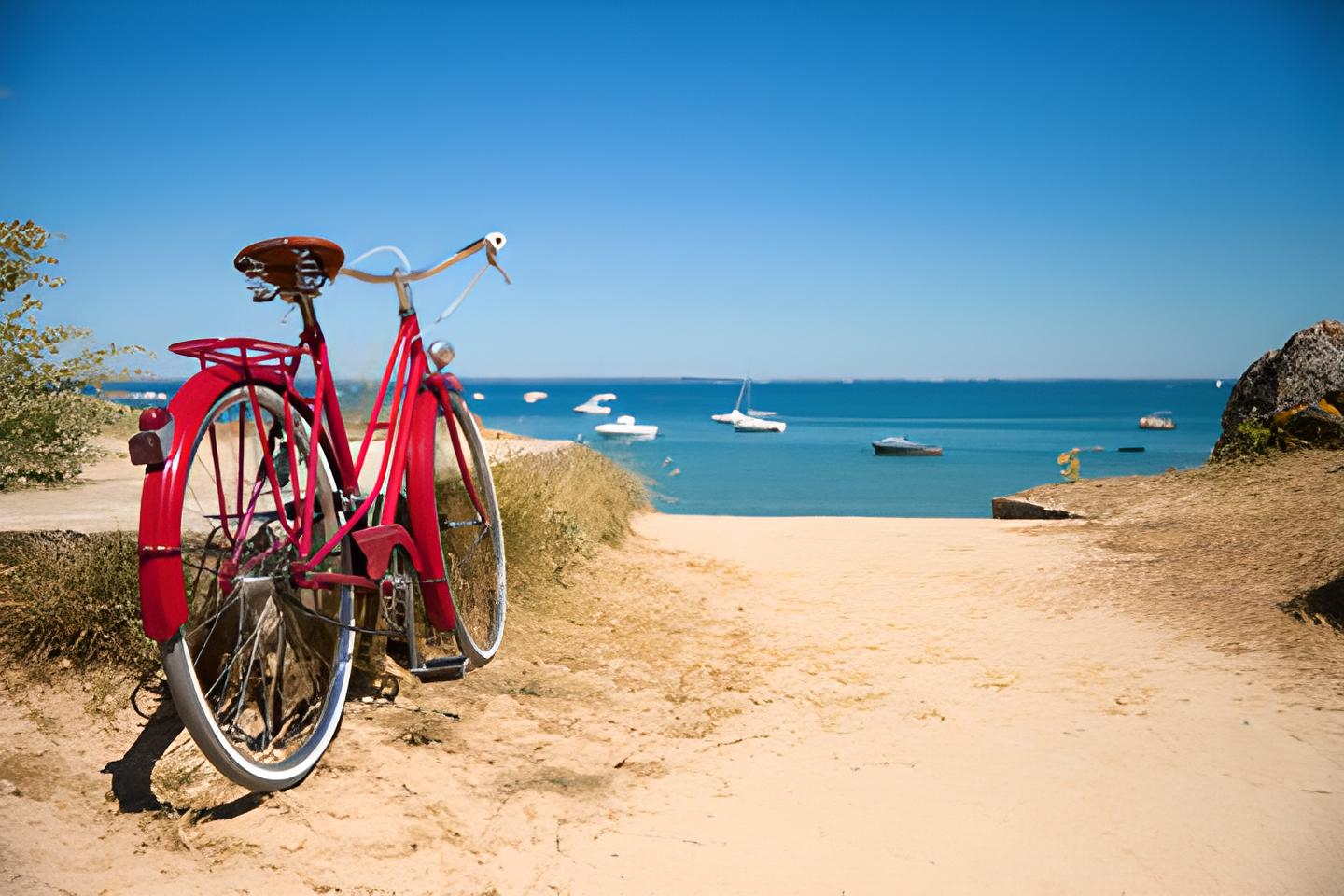 All photo stock sites are locked and the images are tagged so that they cannot be copied for free... The copy of a thumbnail followed by an enlargement by upscaling is a way to bypass these limitations while keeping a "reasonable quality"!

Another stock photo site, among all the others, Getty Images...The photos are also discreetly tagged when we want to examine them! On the other hand, we present them to you without tag and it is there that we will recover them.

 Go to the Getty Images site and start a photo search by specifying a theme... For the example, I chose to ask for "undergrowth"...
Dozens of images related to your request appear... You can then click and hold on the one you want and drag it to the desktop... This picture is in 612x408 format that you will have no trouble enlarging with an online upscaler ( https://imgupscaler.com or even https://zyro.com/fr/outils/upscaler-dimages)...

 But it gets even better! Right-click on an image and, in the menu that opens, click on inspect. In the new window that opens, click on Sources...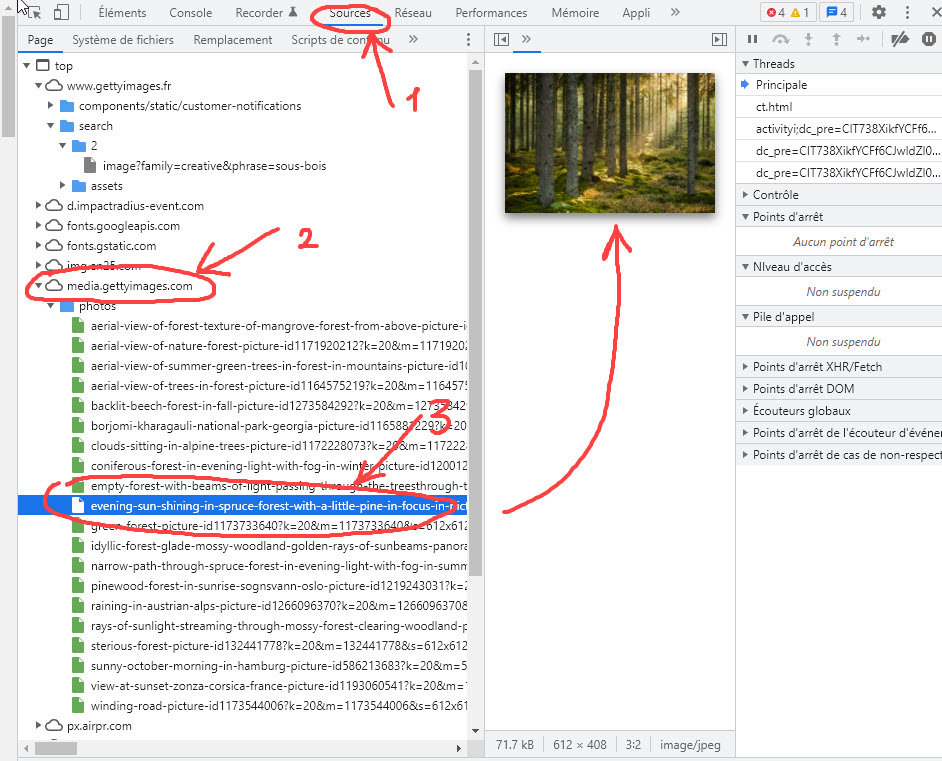 Open the media directory gettyimages.com... and BOOM! The list of all the images of the page "sous-bois" appears... Click on one of the images, its thumbnail appears in the central column.
C'est sur le site zyro.com/fr/outils/upscaler-dimages that I resized it... and, by the way, pushed the light a bit...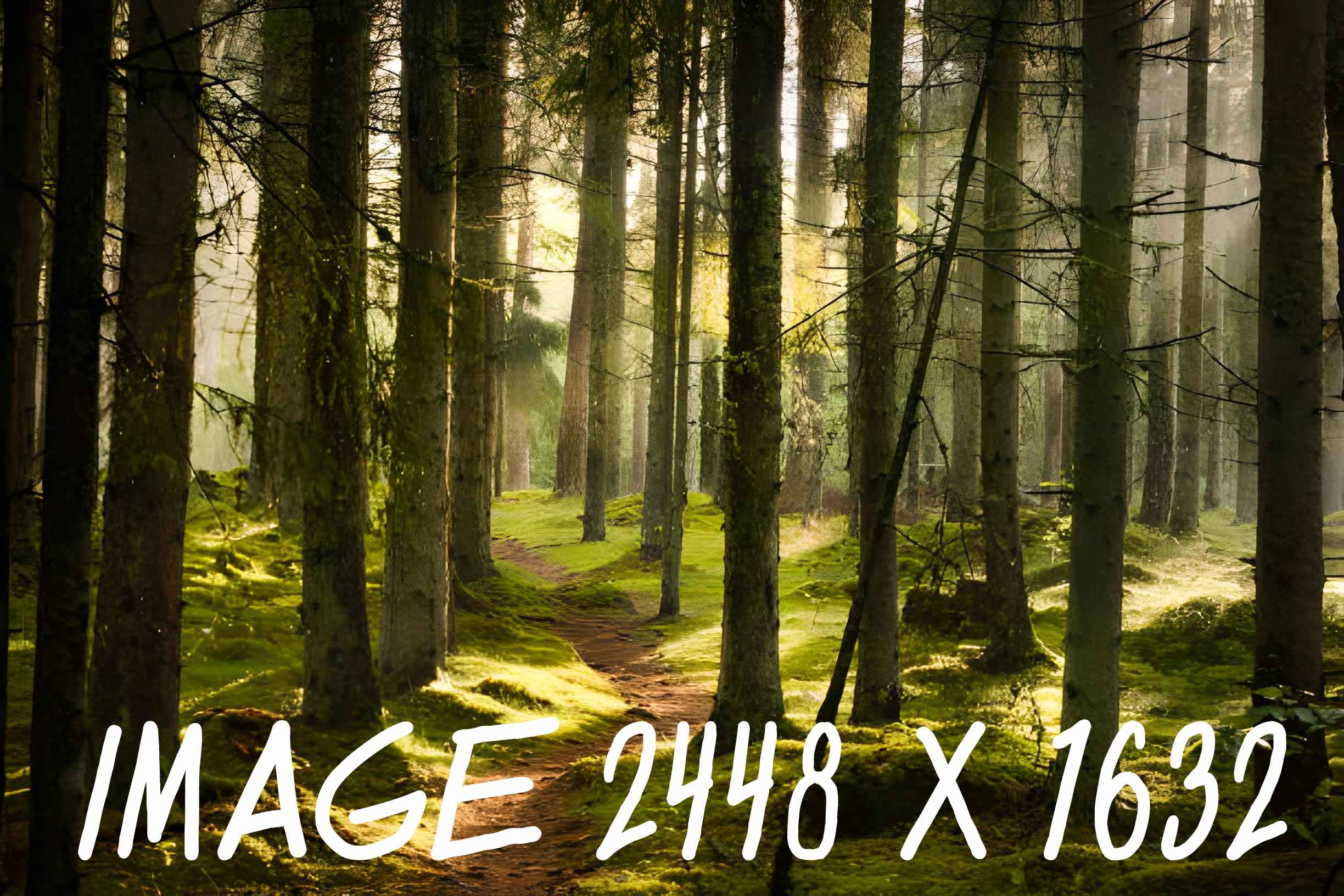 Dramatiser cette image de sous-bois avec les filtres Befunky, c'est à fois rapide et agréable !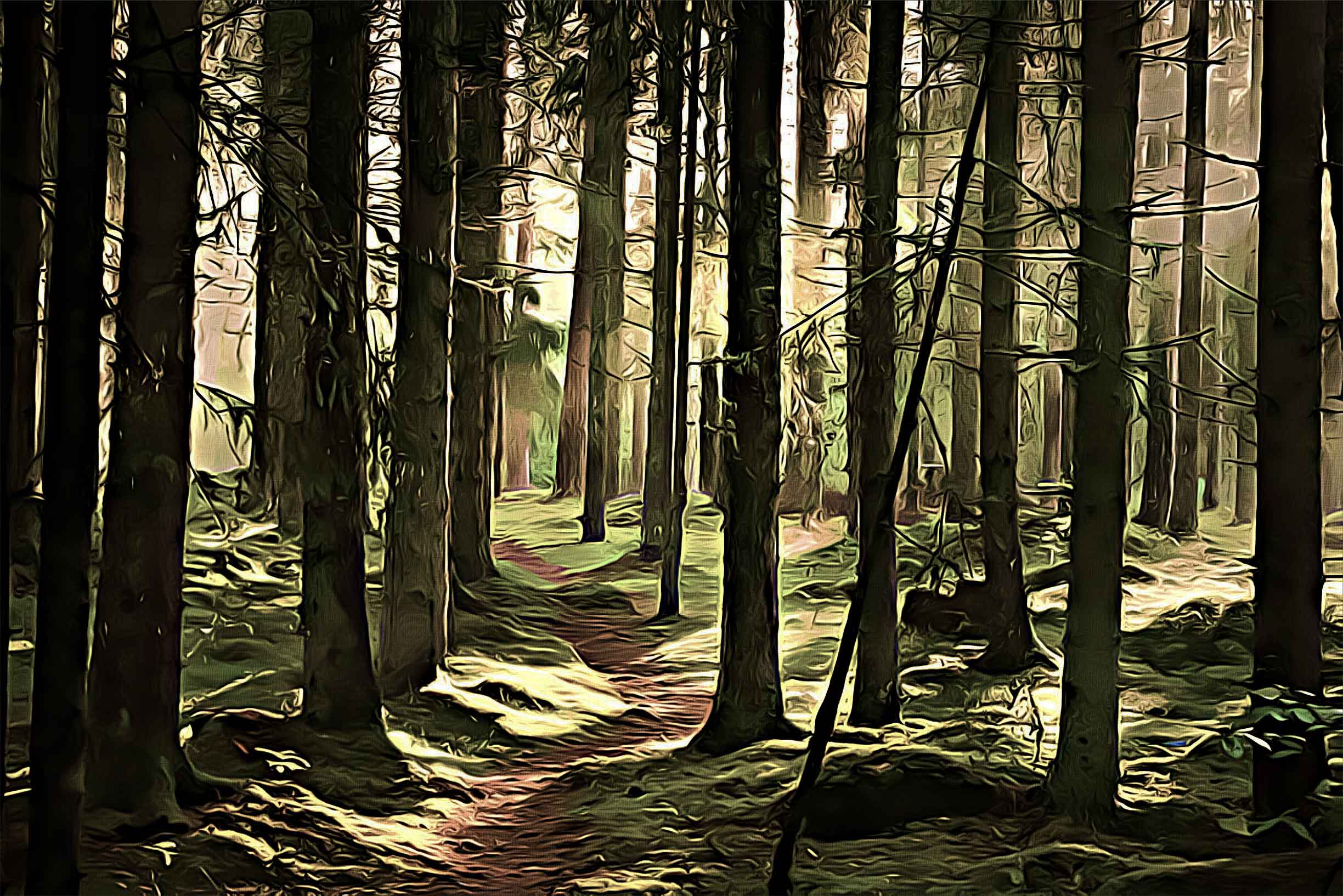 Now it's your turn to play with the images!