YOUR PORTRAIT DRAWN IN PENCIL
Send your photo, receive your pencil-portrait
You have a photo of someone you love !Digital or paper, black and white or color ....
Then I turn it into a pencil portrait !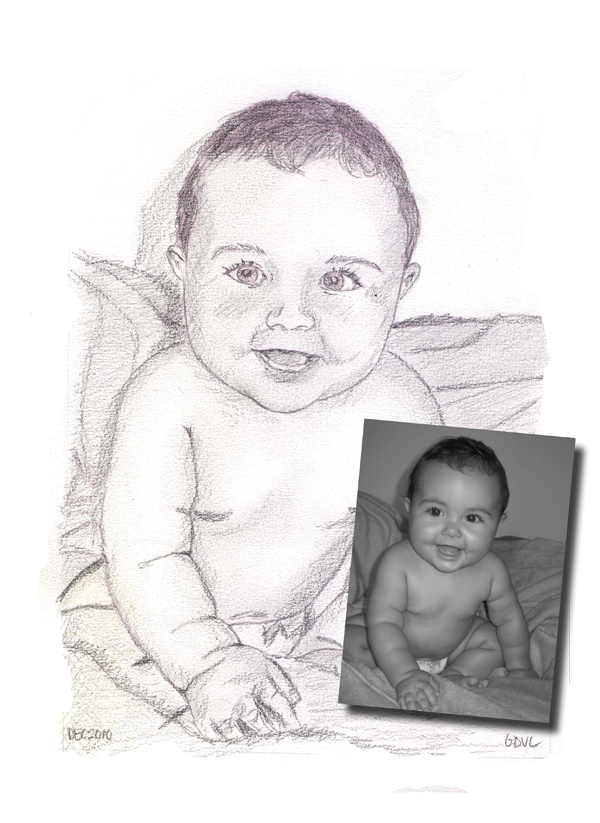 It's easy...
---
Very easy : you send me a good photo by mail or by e-mail... Avoid blurry photos or faces that are too small: it is not easy to invent details that do not exist!
Upon receipt, I draw for you the pencil portrait :
From the photo you sent me, I draw the pencil portrait and I will immediately send by mail a scan of what I achieved ...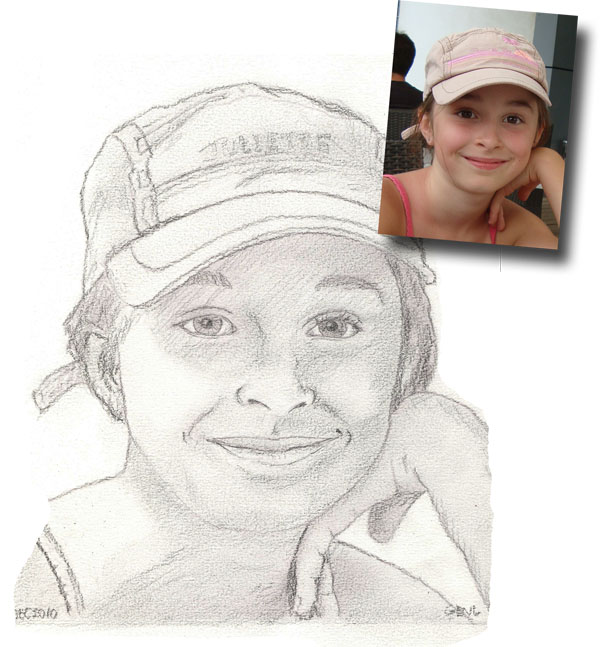 If that's okay you send me the payment we agreed (PAYPAL or cash in $). And, upon receipt of it, I'll post immediately the sketch.
It's fast....
---
You will receive your pencil portrait within 5 days after your order !
Upon receipt of your payment, I send you the sketch firmly packed to the address you indicate to me.
When you receive the sketch, you confirm that it has arrived before I cash your check...
You have only to frame it before offering... or hanging in your home.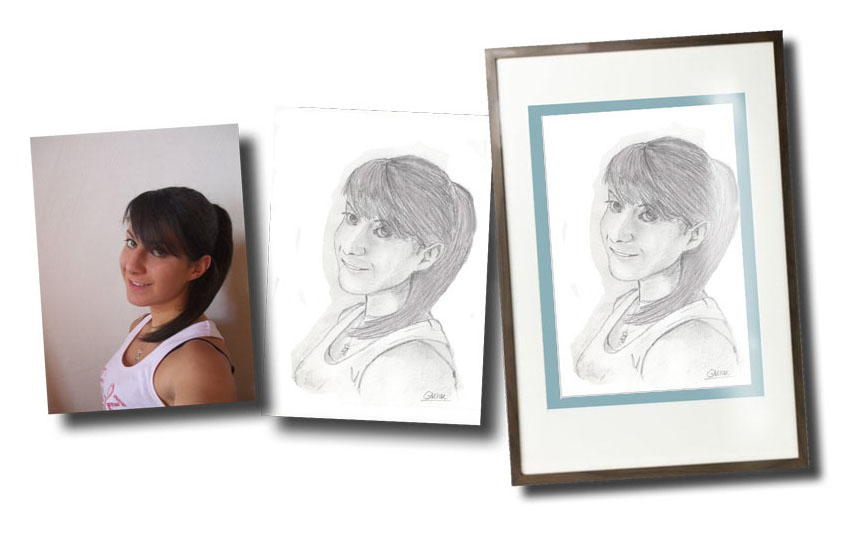 Testimonials
---
Mrs. P (FRANCE) : ...I just found the drawing of Chloe, it's really beautiful. It suits me perfectly. I send you the payment without further delay. In advance thank you, get Sir, sincerely.
Mrs G.M (Normal ILLinois): ... The sketch arrived Friday, October 1st. Now I'll show it to my artist friends & get it framed.

Thank you for the wonderful sketch of Tony & me.

FY (Conf. Helvétique) :. ..Hello, I received the pencil portrait, it is perfect, thank you good day ...
Several characters...
---
If you wish, and for a small fee, I can draw multiple characters on the same pencil portrait : grandparents, children, marriage .... Anything is possible if you have a good photo !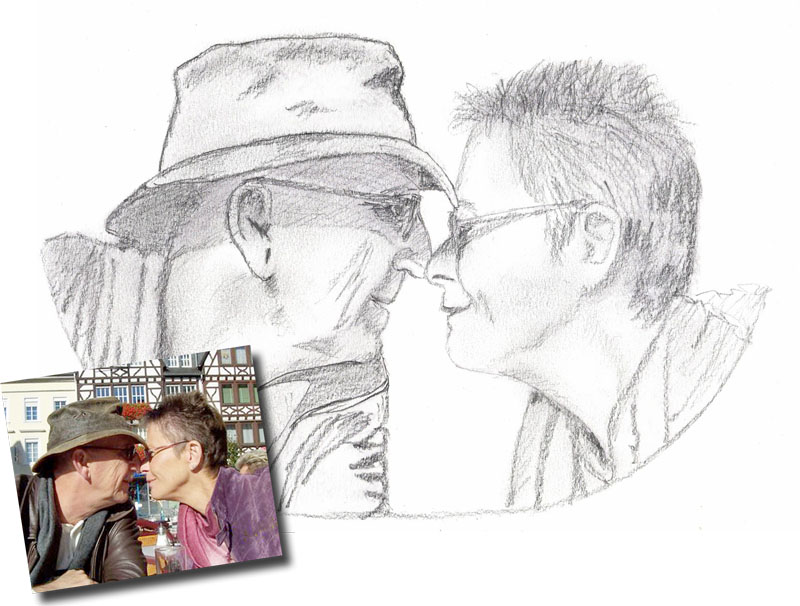 This will be an original gift and a nice surprise to someone who you want to please !
Price range
The pencil portraits are drawn on best quality A4 Canson grain premium white paper (224g / m²) which guarantees their excellent preservation in time.

Pencil Portrait A4 (224g)............US$ 35

Shipping (USA and world).................. $5
For additional character ................... $15
You can contact me on this subject by e-mail or by phone at +33 6 62667842.

How to frame these pencil portraits?
---
It's a question I am often asked ... You can perfectly frame by yourself these portraits, with ready made frames you buy in a store...
See this page of Scrapnframes.com : how to use an IKEA frame.
Buy an A4 frame .... at a very attractive price!
If you prefer, but it is a little more expensive, bring the portrait to your picture framer... Work is great !
If you're a handyman, why not to DIY your wooden frame or a Floater frame. It's not too difficult : go to the FRAMING section... and click on Wooden made...
See this page :
HOW TO FRAME A PORTRAIT...