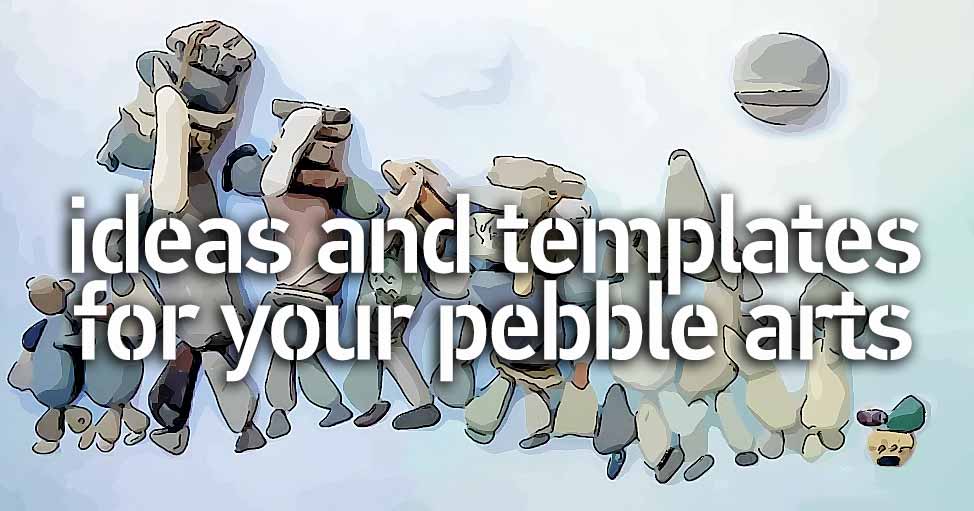 PEBBLE-ART THEMES AND IDEAS
Templates for your pebble boards
In this page, several subjects for your pebble-art paintings, subjects that come back frequently; especially in the compositions proposed by those who sell "pebble-art"...
Here is the last part of our research: Outside the house, work, daily life...
ArtWork of pebbles "In the garden...".
---
Flowers, trees, benches on which it is good to rest... These paintings a little intimate where people enjoy moments of sweetness.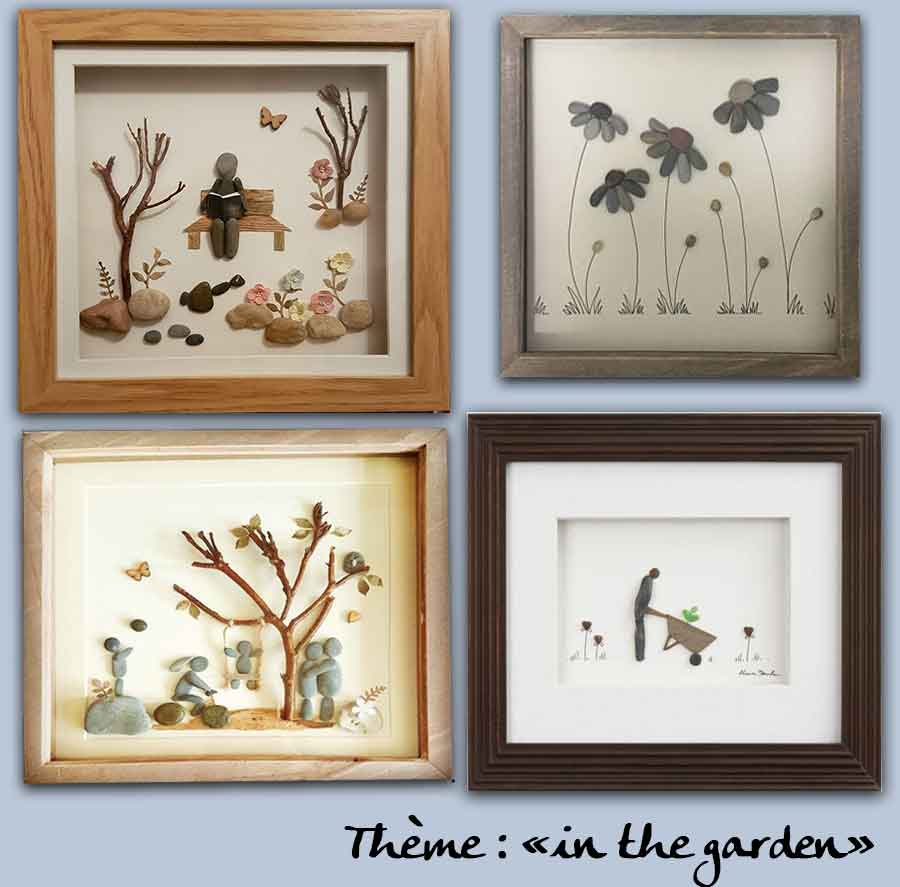 Trees in pebble-art...
---
Trees are a subject rich in elaborate artistic achievements... In general, the trunks and branches are made of driftwood, the leaves can be treated either in pebbles or in rolled glass... This gives a great freedom of creation!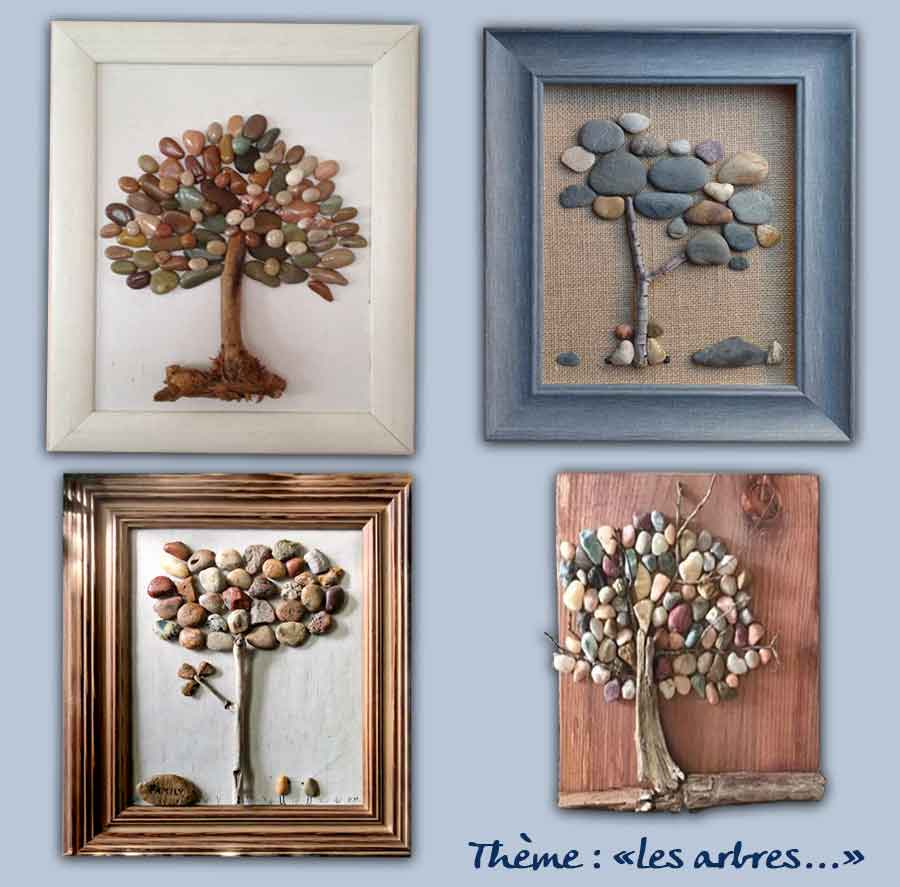 Paintings of pebbles theme music
---
Curiously, this theme with its wide possibilities seems less attractive than the others: piano, guitar are the main subjects. There is still plenty of room for creations: double bass, trumpet, sax... it's up to you to create!!!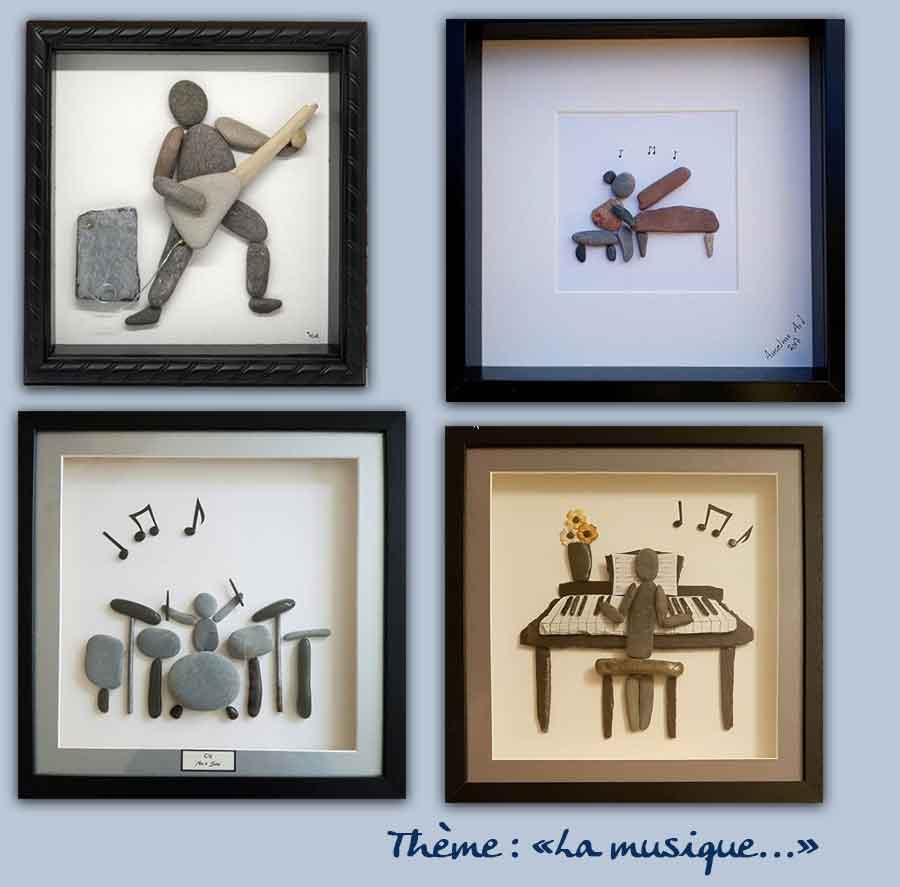 Dance in Pebble-Art...
---
Le thème de la danse est très porteur en Pebble-art : les attitudes et les mouvements de bras gracieux se prêtent particulièrement à l'exercice... Regardez la puissance évocatrice du "Tango" ci-dessous réalisé avec des morceaux de verre roulés (sea glass) et des galets noirs... Une oeuvre d'art !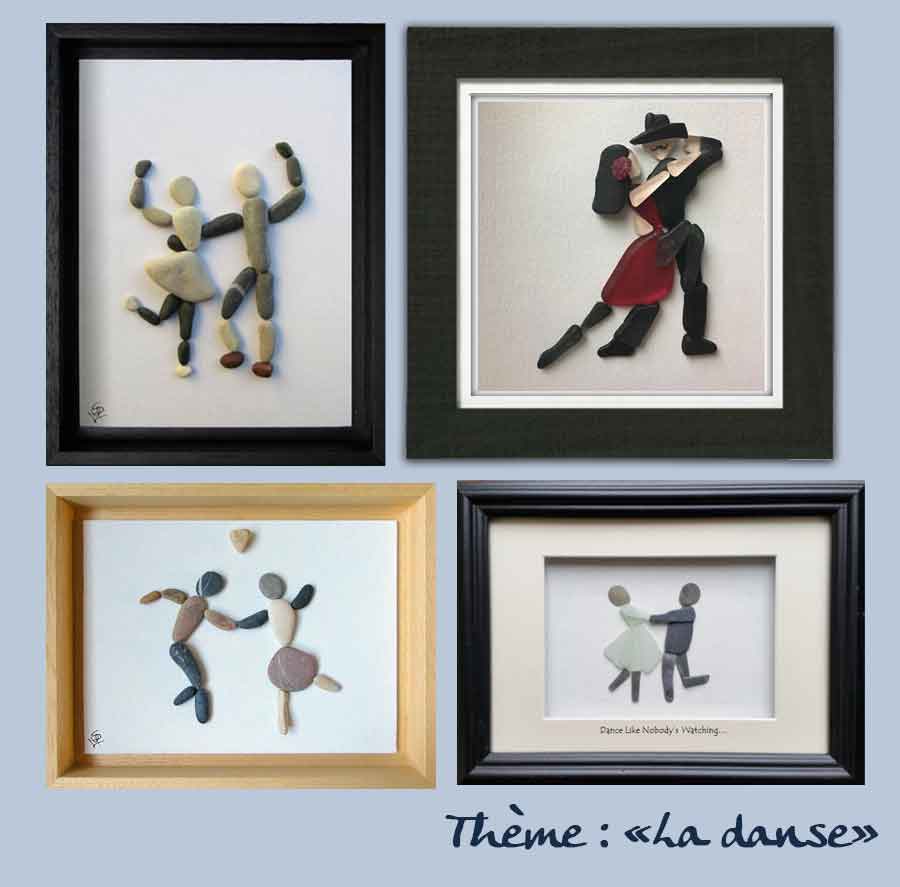 This is it... We've just about done a tour of the possibilities offered by pebble paintings: don't be disappointed if your first attempts are not too "artistic"... keep working with confidence, it just takes a bit of practice!
Some books about creation of decorated pebbles