ASSEMBLE A PICURE FRAME
WITH V-NAIL STAPLES
A tutorial in images: using a V-NAIL driver
You have cut the 4 frame moldings ... and now you have to assemble them.
Most of the time, a glueing with a good wood glue followed by a tightening the time necessary for drying will be sufficient...
But it is better, for reasons of solidity, to use the famous V-NAILS... Those used by professionnal framers to guarantee solidity of the frames they manufacture.
To do this, you will need a "staple pusher", also called "V-Nails driver". The different models of which we have described on the page: Using V-NAILS.
On this new page, you will find a tutorial on how to assemble a frame with these V-NAILS.
The necessary equipment...
---
We have cut the 4 bars of the frame by cutting them miter...
We will need :

Wood glue. All the serious marks are equal... So you will have a lot of choice. If you live near a bric-a-brac or do-it-yourself store , no problem to get some, otherwise take a look on this page to have some references...


 A staple driver and V-NAILS. Unless otherwise stated, the cheapest manual Vnail driver is the one sold on AMAZON which you can find on their website : HERE...V-Nail driver For less than 22$ !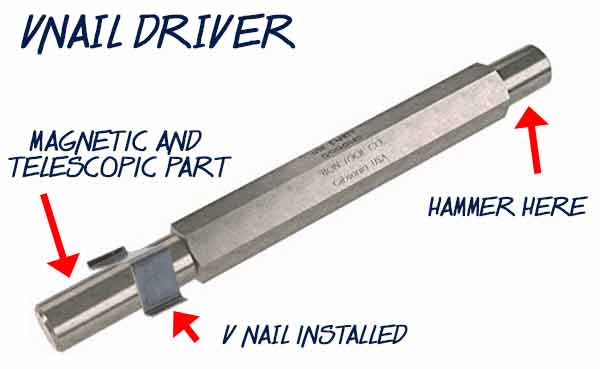 It can be used manually, with a hammer to push the V-nail into le bars... You usually need 8 staples per frame (2 for each joint plane).

 An better alternative to the "Bon tool" Staple Pusher may be the LOGAN Assembly Kit F300-4. This is a very comprehensive kit consisting of a simplified clamp, which will hold your bars while you drive in the V-nails, a simple but effective staple gun and a handy box of accessories.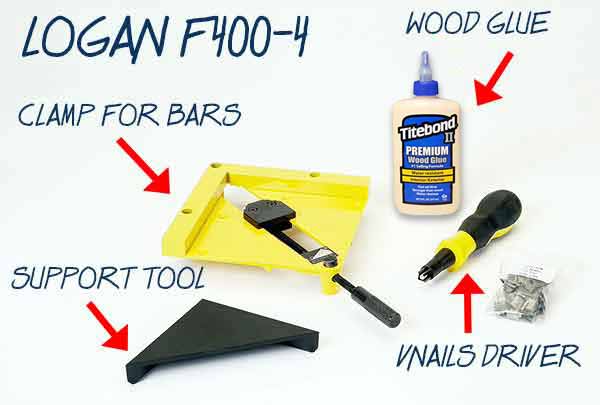 The use is self-explanatory: you cut your mitered moldings, put wood glue, bring your bars together by holding them in the clamp then, with a hammer, drive 2 V-nails per miter...
You will find this very practical kit on Amazon for less than 85$ .

 A band clamp (with straps): these are the most practical to tighten during the setting of the glue . Here again you will have the choice: there are many models. Look on this page to get an idea... Take the cheapest one : for less than 9$ it works very well !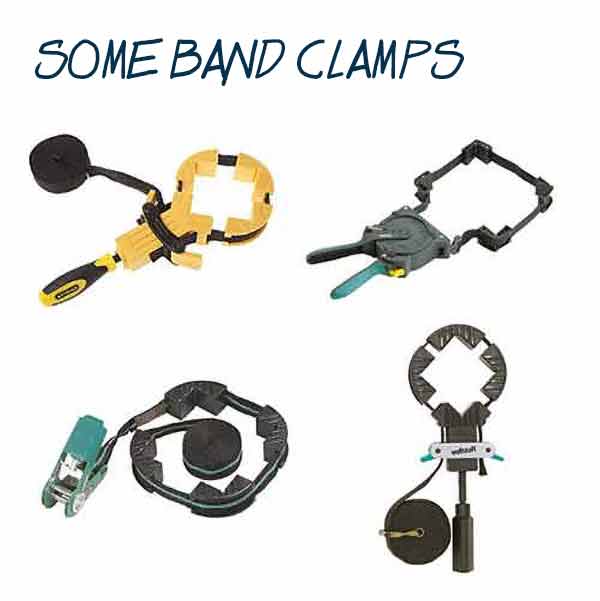 The tutoriel
---