MAKING PAPER OLDER EASILY
WITH THEALIE
For "Heritage" scrapbooking pages, we often need to age the paper so that it looks like those old writings that come out of our grandmothers' trunks . There are many techniques for this.
The one using soluble coffee granules is more original and gives very convincing results. Théalie explains her technique here !
Dyeing technique
---

In a container, dilute instant coffee (Be attentive to obtain an highly concentrated mix)

Plunge the very basic paper (here they are simply sheets from my printer), you will have crumpled and put into a ball :

Stir hard to soak all the paper.
 Drying
---

Withdraw quickly and open each sheet very delicately. At this step, paper is hyper fragile. Handle with care ! If it tears by places, it is not a big problem, quite to the contrary.

Pose on absorbing paper, without flattening it completely.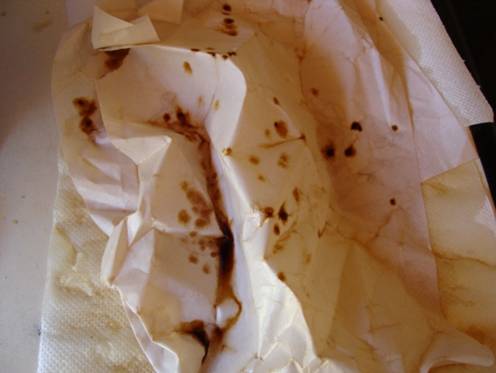 Supplements
---

Add some soluble freeze-dried coffe granule on the paper and let dry…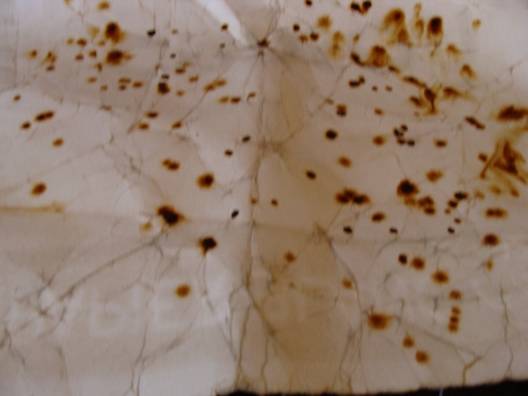 If that appears too pale for you, put a sheet untreated with side and you will see the difference: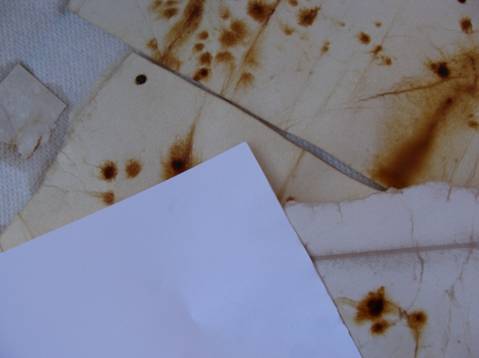 It remains you to use it…
---

Here for a basic ATC background, I inked the edges with a dark ink and I applied a writed stamp.And that, my background is now ready to be decorated!

The uses of this paper are multiple, you make enormously once and your subject is ready for the coming months.

We often forget to use those very simple techniques. Remember to wash your hands after removing the paper, coffee may soak through the pores of the skin.
Cards for scrapbooking techniques: ATC
---
The book written by Théalie ...
Scrap cards! : Build, collect, exchange ATC
 Fabienne Nafilian (Author), Marie Perrier-Penloup (Author)
Théalie teaches you everything you need to know to make ATC (Artist Trading Cards): these small art cards from a standard format that are intended to be exchanged and collected.
A wealth of ideas, tips and techniques, all illustrated, to deploy his artistic talents! Do not miss !
ATC, create and exchange your cards artists 
Emmanuelle Ballereau Laurie Batic, Séverine Sorbier.
Full of great ideas to make beautiful ATC, and very well explained. A complete book to buy again!
Textiles card collection or ATC [Paperback] 
Anne Prunet (Author)
From a few pieces of fabric, various son, pearls and lace falls, learn to make small paintings and develop your creativity.
Several techniques are implemented: patchwork, cross stitch, collage towels, embroidery, wood burning ...
Two imperatives: these cards are to be collected and exchanged, but not sold; they must have a size of 64 x 89 mm. The author offers brilliantly his enthusiasm and ideas, let yourself be guided ...
Encyclopedia
of scrapbooking
Creating Keepsakes
Introducing the scrapbooker's new best friend. When it comes to making the most of your memories, take a page from the Creating Keepsakes experts.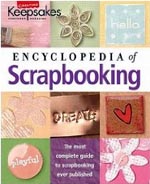 (click to enlarge)
For Beginners and advanced scrapbookers.

My opinion : one of the best !
Make It in Minutes :
Mini-Books.
Roxi PHILLIPS
So many styles, so many reasons to make them !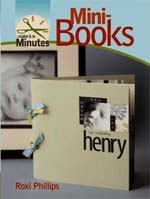 My opinion : All the basic techniques are covered...
OutStanding
mini album
Jessica ACS
Mini albums have become a popular medium for scrapbookers...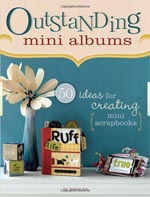 my opinion : if you love mini album... it's the right book !