YOUR FIRST HOMEMADE CANVAS ART
LUDIVINE'S STEP BY STEP
Addict of creative hobbies, I try everything I like : scrapbooking, beads, homemade canvas arts ... and probably full of more to come!
When I showed my 2nd homemade canvas art on the Jack Russell's forum (I spend a lot of time on this forum), I was asked if I could write a tutorial to share my little experience.
So that's what I did with this pink and chocolate homemade art. Here I share it, if it may interest some persons, especially those interested in home decoration but who do not know where to start ;)...
Find Ludivine on her blog ...
You can find there all her achievements about creative hobbies : scrapbooking, beads, home decor, and recently polymer clay, with more to come!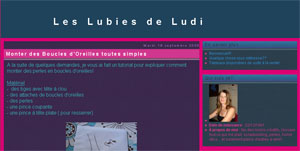 Ludivine is a "jack of all trades" very creative in home Deco who will share her ideas and art works for your home !
The necessary supplies to get
---
. 2 colors of acrylic paint.
. a stretched canvas 20x20 (or more if you want).
. tape, a pencil paper
. brushes (which don't lose their hair .. do not like me).
. a plastic plate to put the paint and not having to wash it;).
. a rule, varnish, stencils or patterns to trace or a gift for drawing!
The tutorial
---
Here we go! That is the painting colors I have chosen: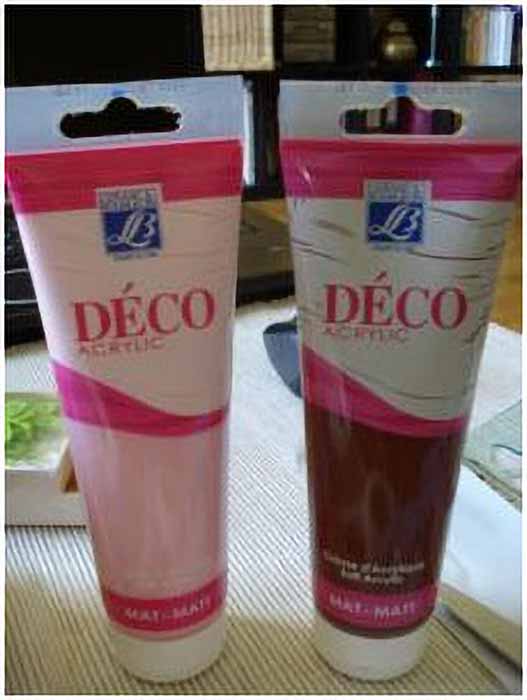 we begin by taking a white canvas frame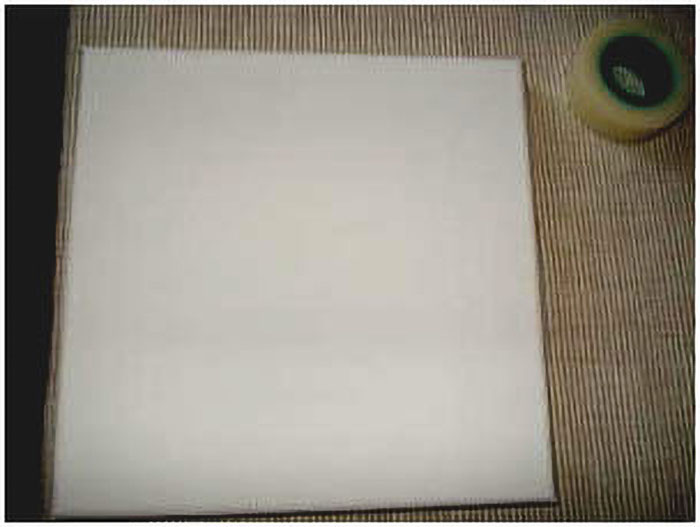 To separate the two colors we will position the tape before painting (office tape).
To be sure that the line is straight, draw first with a ruler 2 small marks on the top and bottom edges of the canvas... You will use them to help you to position the tape.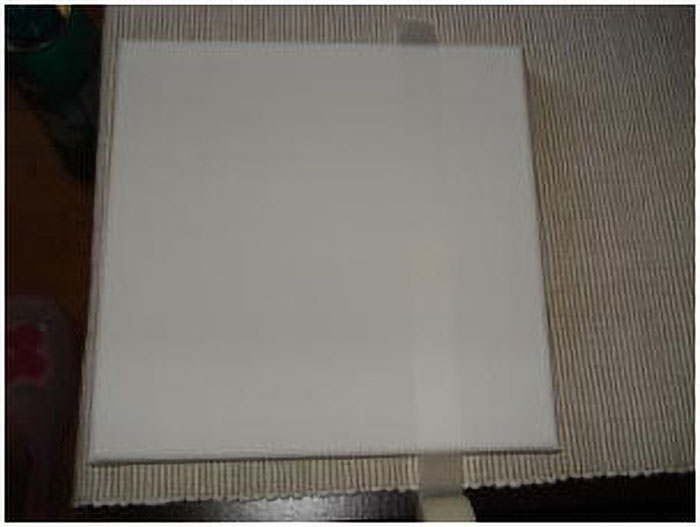 While pressing the tape with your fingernail so that it awell join and so the paint does not go below.
Start with the lightest color. It is like painting in the TV show Damidot DecoHome : give paint strokes from the tape to outside, not the other... to prevent paint from entering below the tape.
We paint the first layer. Dry with a hairdryer. We coat a 2nd layer. Dry. When you are sure it is dry, gently remove the tape.
Put the tape on the other side of the canvas to coat the other color. You have to be very specific when you reposition the tape so to avoid staying a white strip once we removed the tape.
We paint the same way as before and dry.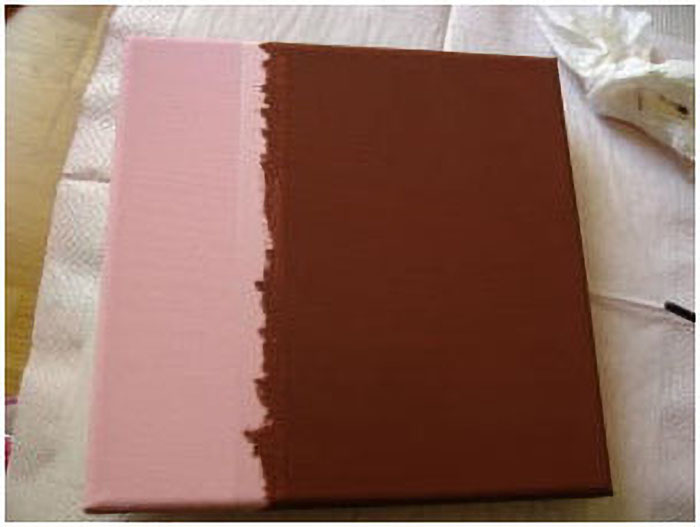 Then we gently removed the tape! the background is finished!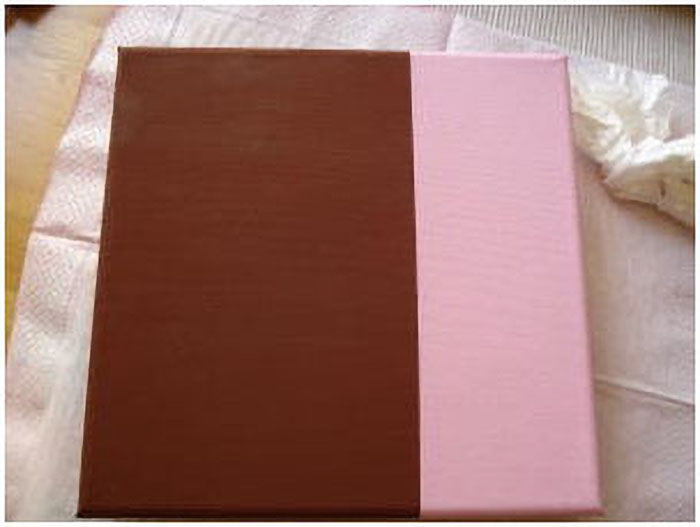 For the drawings and patterns : we will trace on the canvas, with a stencil or with with a pattern pre-tracings etc. ... Here, I had an acrylic stencil and a pencil!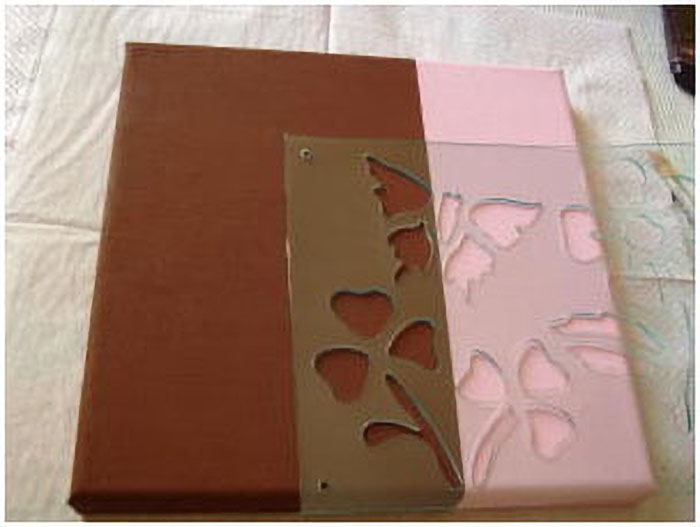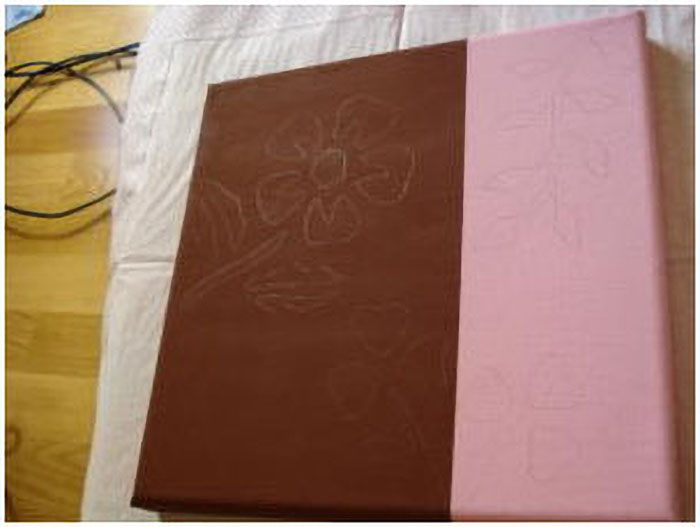 Use then a fine brush to fill the pre-drawn shapes, it is quite thorough and very long because you must coat several layers (especially when you paint the light color on a dark background) and as previously, dry between each layer (with hairdryer).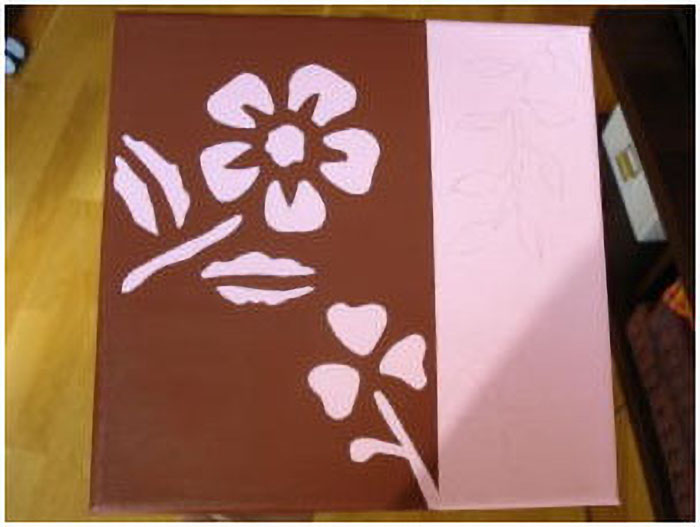 Same with the other side: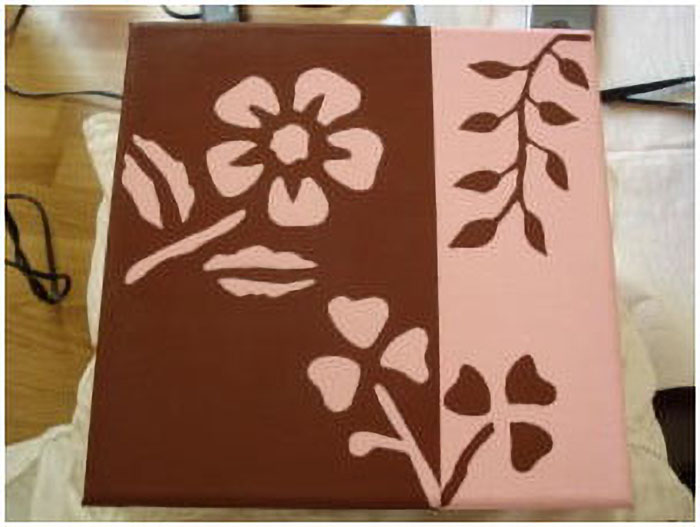 Then we move now to finishing and retouching. If there are some flaws, failures etc... we can put some paint over it, slightly.
Once everything is dry, it can be varnished. I have used a satin finish varnish for decopatch but you can reuse this I think we want!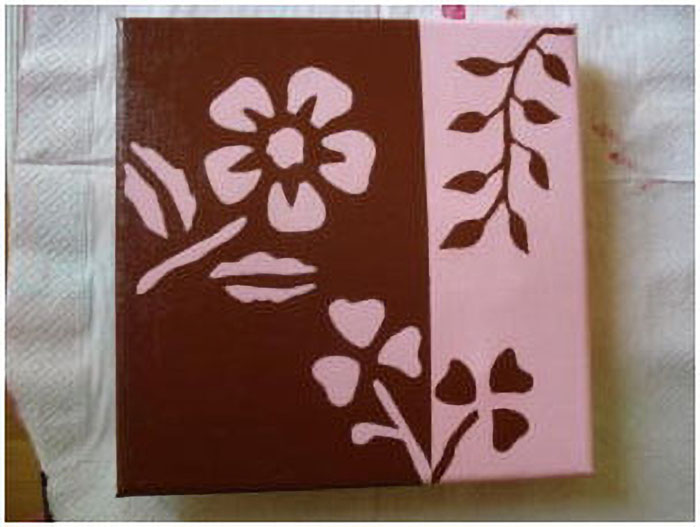 So do not make like me! Be sure everything is dry before continuing, and use good quality brushes and not lose their hair because otherwise it's a pain and it ruins everything ...
SOME HOMEMADE ART IDEAS
---
The book of homemade canvas art : Create your own arts  Henny Donovan  

You're very tempted by painting, but you have no artistic training ? No need to be already an artist, you can transfer existing patterns, enlarge your favorite images, create collages and textures from textile or paper, produce effects with paint with a sponge, brush or spray... .

Home decor trend : Quick and Easy  Delphine Glachant

Learn simple techniques and "tricks" of a pro, to achieve personal and original paintings.
Hope it can help you;). Good luck! And remember to send me the photo of the result if you use this tutorial, I'll be happy!

There are only few English books on homemade canvas art... Many of them are written in French language...
You can easily order these homemade canvas art books on amazon.fr by clicking on this link (Many photos and sketchs art ideas)
Homemade 101 Projects You Can Make at Home Ros Badger
Expand your creativity!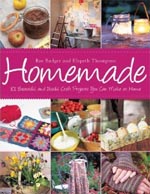 Homemade contains over one hundred craft projects that require you to look no further than your very own home.
My Favorite Art Book: I Love to Paint ! Jennifer Lipsey
Here's a book that is as attractive as it is useful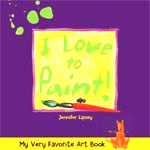 Following introductory information about supplies, each spread, framed on bright-white pages, introduces a different technique, beginning with finger painting...
Abstract Painting : Concepts Techniques Vicky Perry
Learn abstract painting... very easily !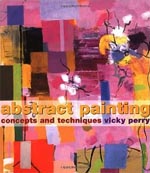 Vicky Perry shows you the abstract painting secrecies...
Other HomeMade Pages