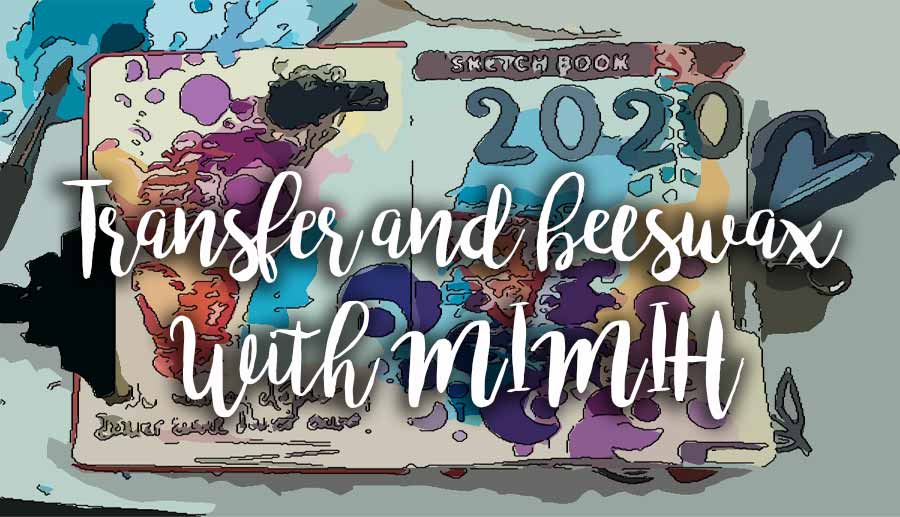 ACRYLIC GEL MEDIUM TRANSFER AND BEESWAX
With MIMIH
The Mimih's Blog : CHATTY FINGERS !
Take time to discover the Mimih's blog. It is a delight as it is rich and varied in its content!
Mimih walks you into his creative world and presents, when your turn its pages, not only mixed-media, mail-art ... but also jewelry, mosaics, travel books, paintings ... and creations of all kinds!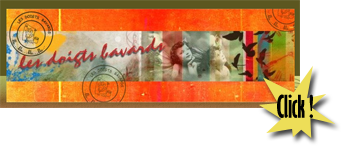 THE TUTORIAL...
You must first select a fabric canvas and a photo to transfer...
Image Transfer
---

I first apply on the image some coats of matte gel medium with a brush, crossing the coats several times .. (This is not the image of the canvas painting ... I've forgotten to take the picture!)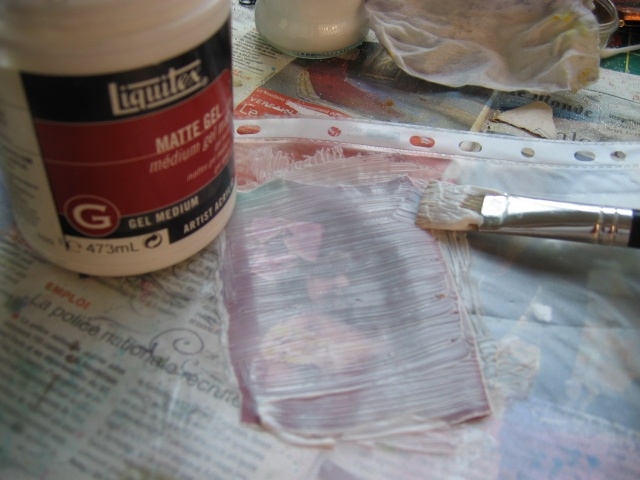 I return the picture and I smooth to drive out the air bubbles...
(You can help with the back of a spoon).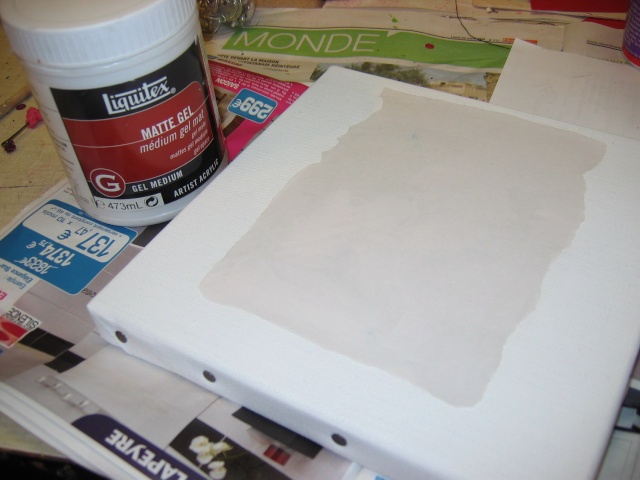 Waiting ... least 1 hour but the best is to prepare his transfer the day before.

I'm beginning to peel my image after passing through with a foam brush (or finger) some water over the whole image ...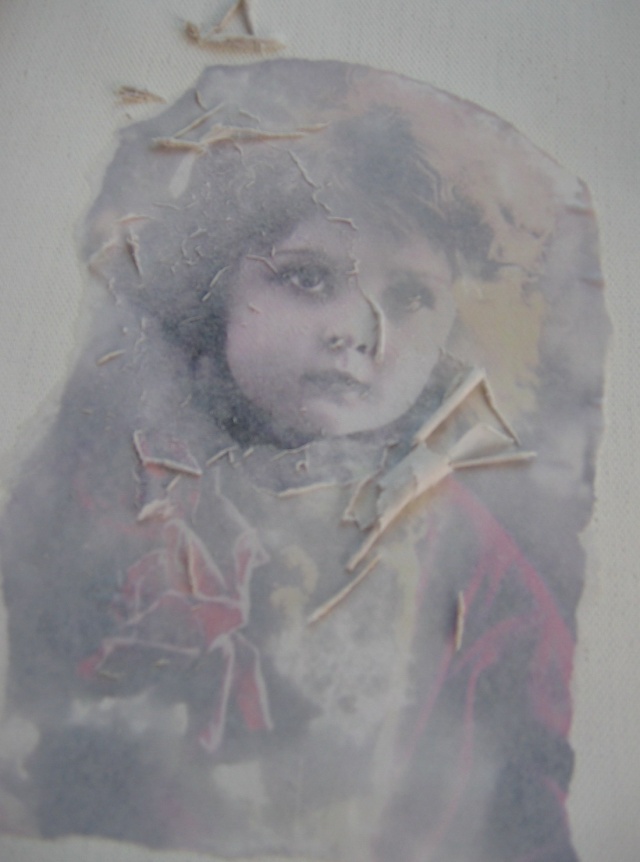 Once the first layer of paper removed ... you gotta go very very slowly ... not put too much water and peel turning with a finger .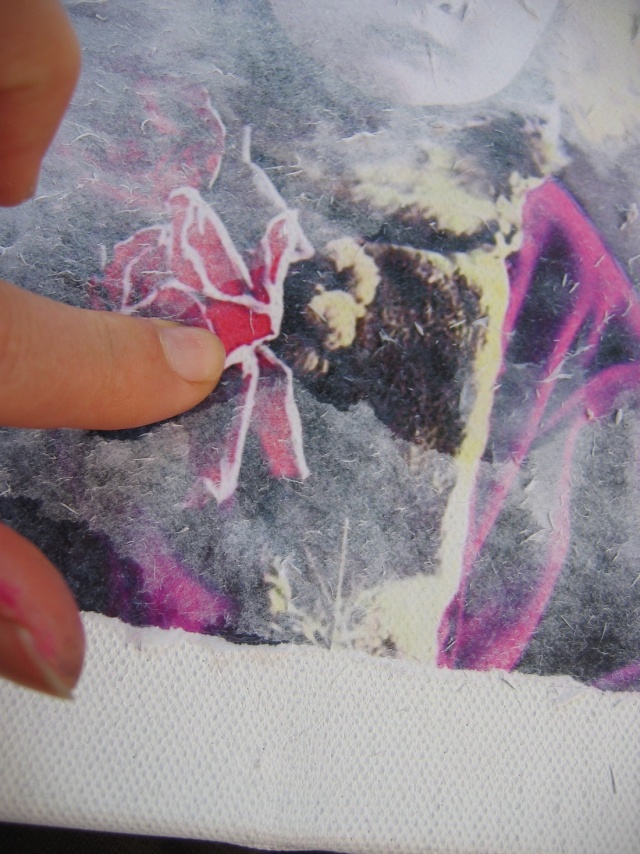 Here look at the difference between peeled and unpeeled image :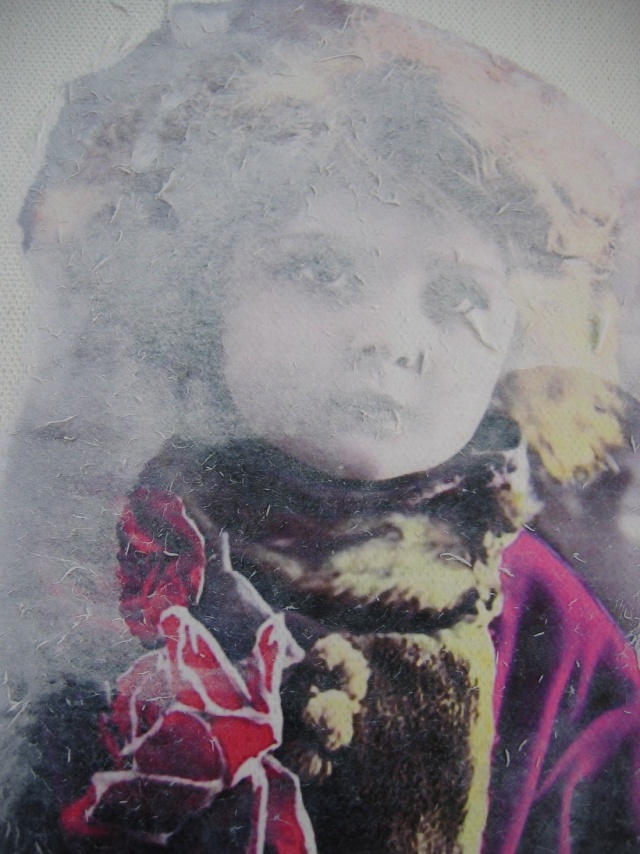 Paint and Wax
---

Collage of various papers with the gel medium and stamps applied with indelible ink, it is very important for the future...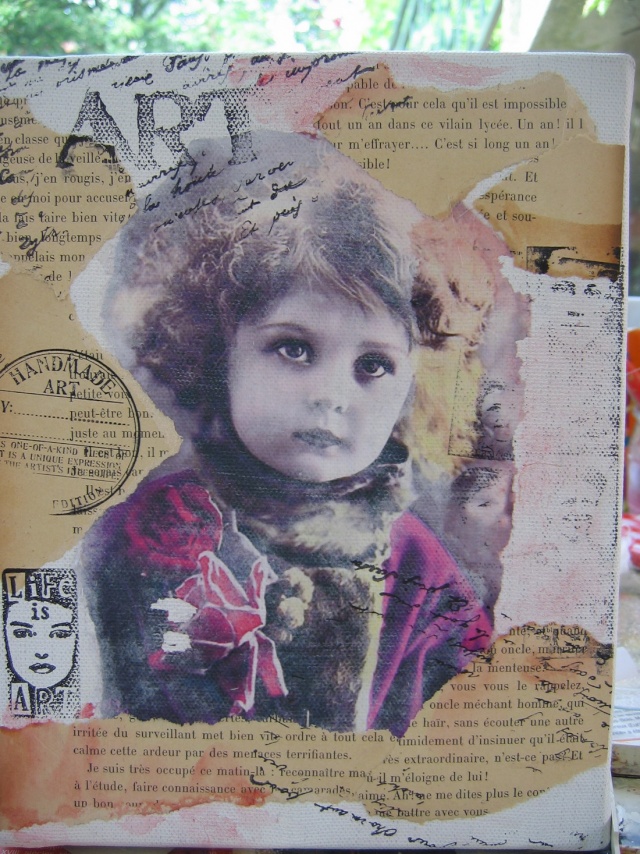 Following, on this canvas, I've painted with watercolors, but we can apply acrylic paints, diluted or not ...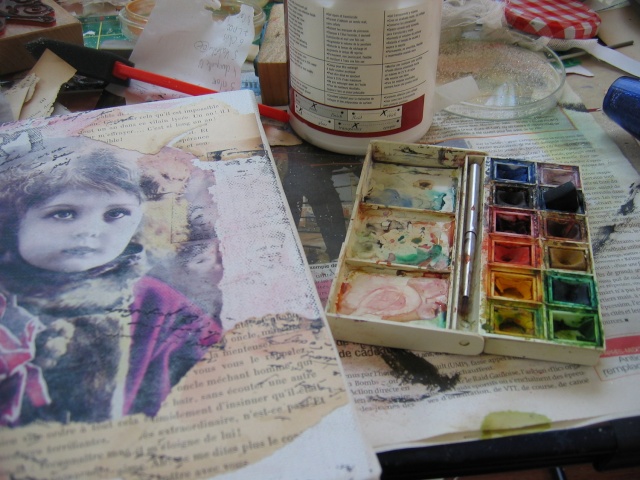 I melt the beeswax in the microwave ... attention it is very flammable!! I applied it with a brush on the canvas ...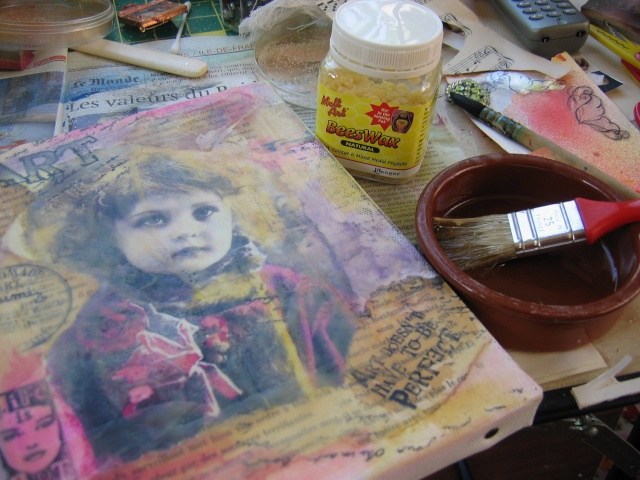 The fabric seems very yellow ... then you have to heat again with a hot-gun several times ... so that the wax must flood into the canvas ...

I heat for the last time with the hot-gun and apply a stamp previously passed with some fat to keep it from sticking the wax to the stamp ... we set the stamp in the liquid wax and is removed when the wax is hardened.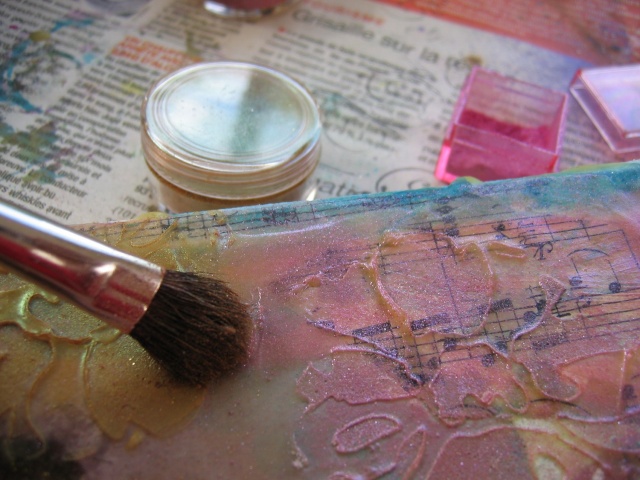 For finishes we spread "pearls perfect" with fingers or a brush on the stamp imprints and that's the result: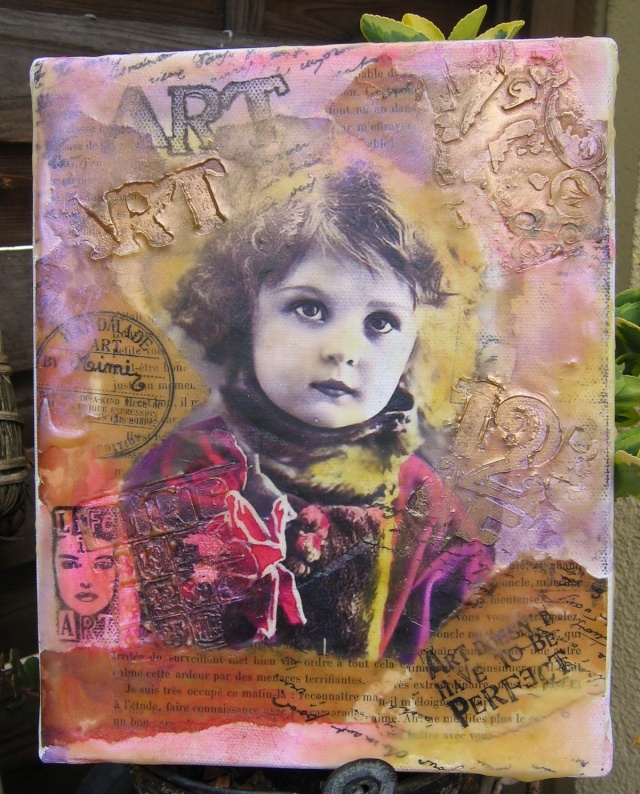 Your turn ! ... I look forward to your achievements.