ATC DYPTIQUE
THE DOLL'S TEA PARTY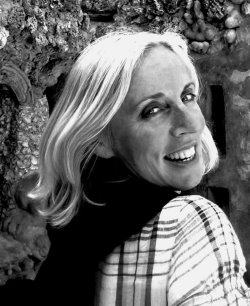 Married but my children are adult , I live in ANNECY (Haute-Savoie) which fills my passion for the Mountain that I try to practice as often as possible, when the weather allows it !
When I was a child, I created with all that me "falls under the hands" and I adore painting. Then, after having discovered scrap, I fell into the pot from the Mixed-Media !
I alternate these two ways of expression which well correspond to me .


http://flickr.com/photos/francoisemelzani/
What I propose on this page…
Carry out this diptic "DOLL'S TEA PARTY" while following the explanation of it step by step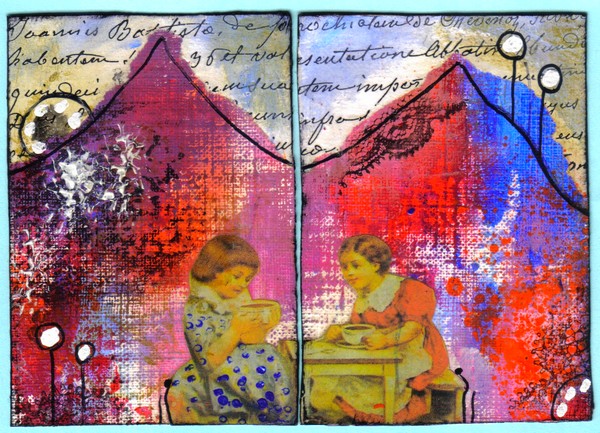 An ATC is a small card of 6,4 cm X 8,9 cm which is generally exchanged. It is used out of scrap or Mixed-Media.
Supplies needed for the realization
---
. Paper cloth-lined thick drawing
. Adhesive tape for masking
. Acrylic painting
. A painting-knife
. A plate out of paperboard
. A stamp
. Ink stazon
. Newspaper or other
. One or several images
. An indelible fine marker  
Implementation
---

Cut out your two ATC with the format and to join together them by Adhesive tape of masking ...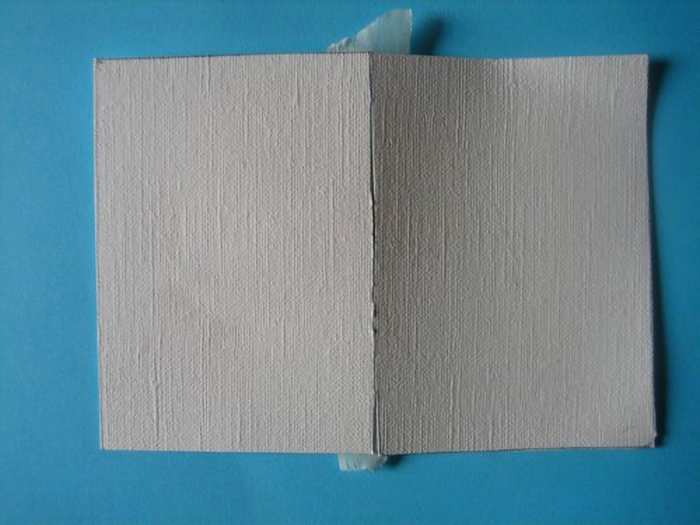 Lay out painting on the paperboard plate pallet, including the white...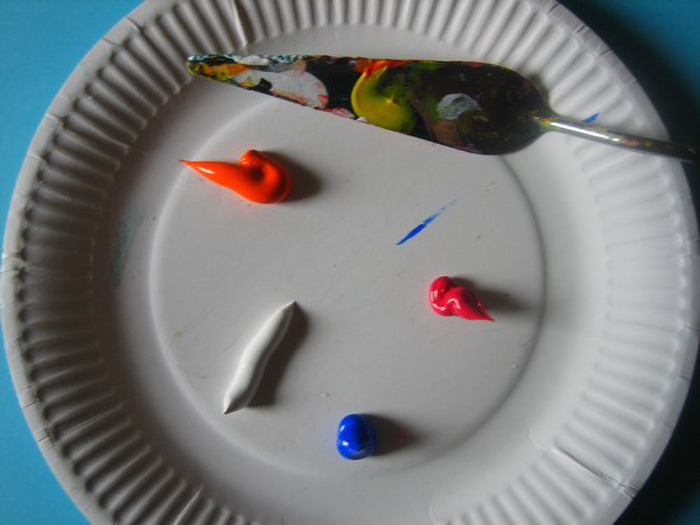 Start with a soft color (light blue) - Mix with the knife...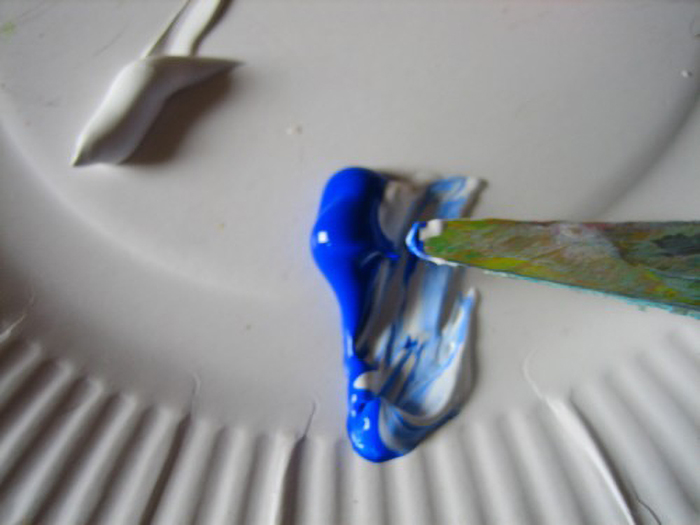 Spread the mixture with the knife on the medium paper , with its suitability, on each card ...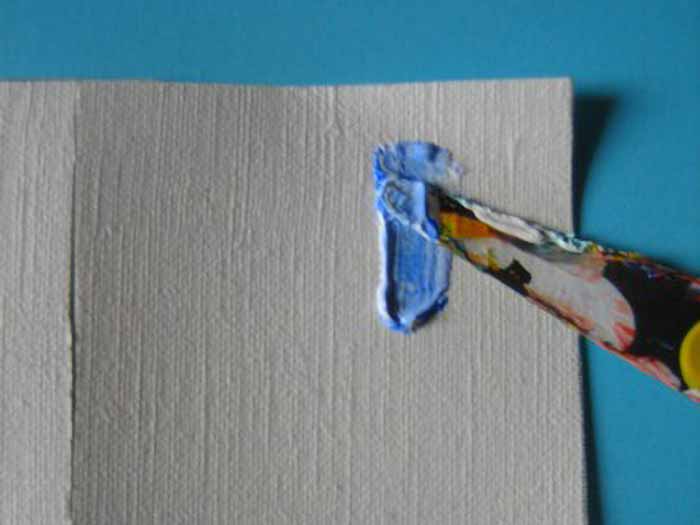 Make in the same way with a darker color...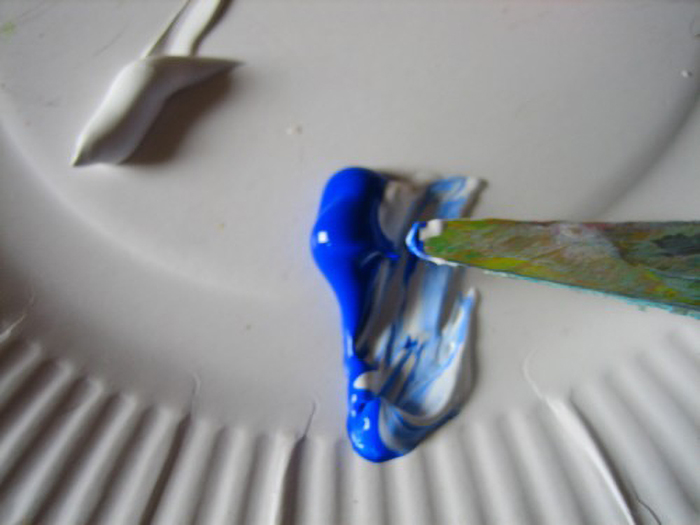 Slice with another clear color, by overlapping the two Cards, for a certain "continuity" of the dyptic...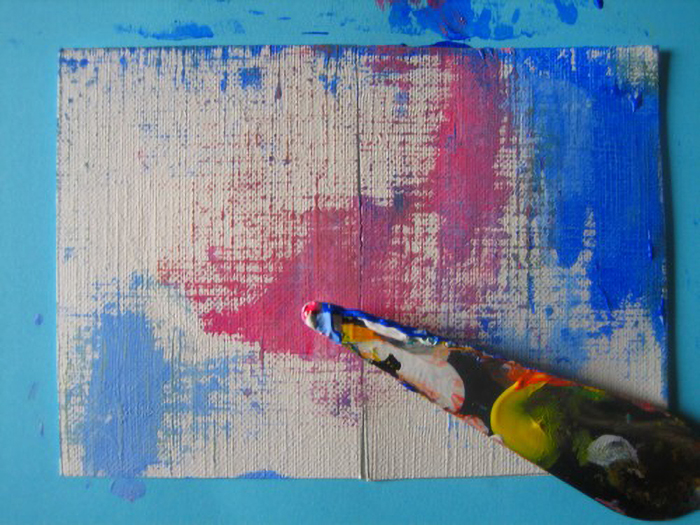 At this time, with the finger (what will give denser painting) to work darker and or sharper painting...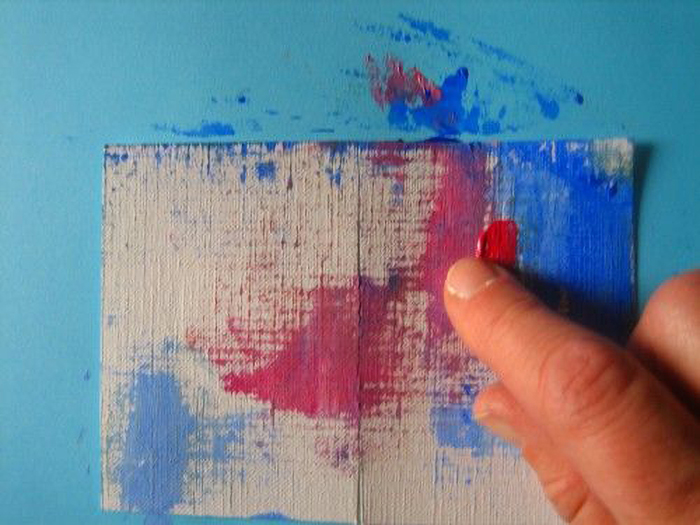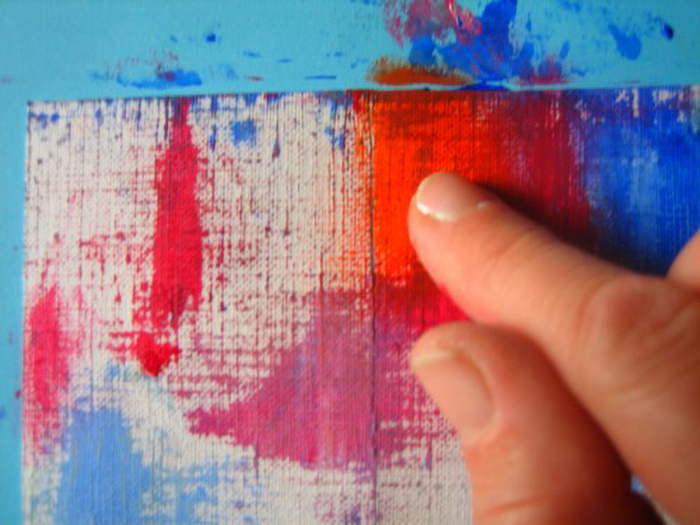 Position the characters and paper to see - if that is appropriate, Stick...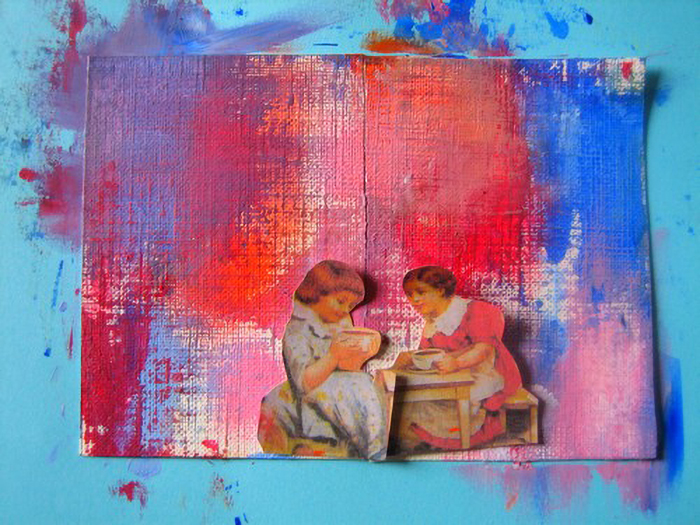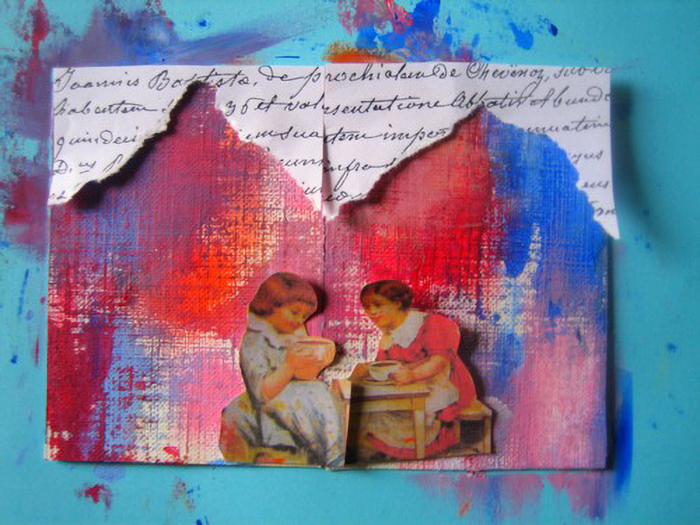 Work now with the stazon and with diluted painting the paper part to give him depth ...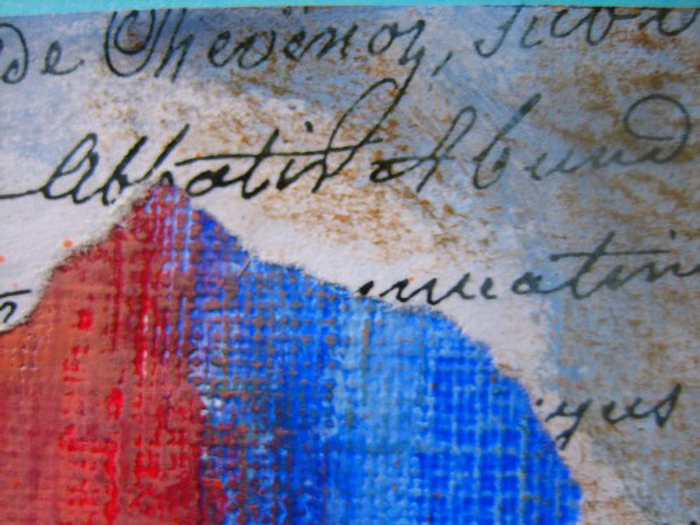 Finish with stamping and embellishments with the marker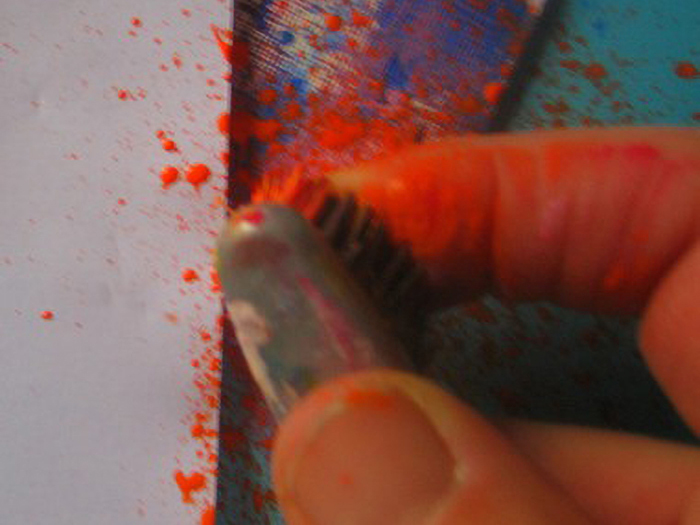 And here is the final result!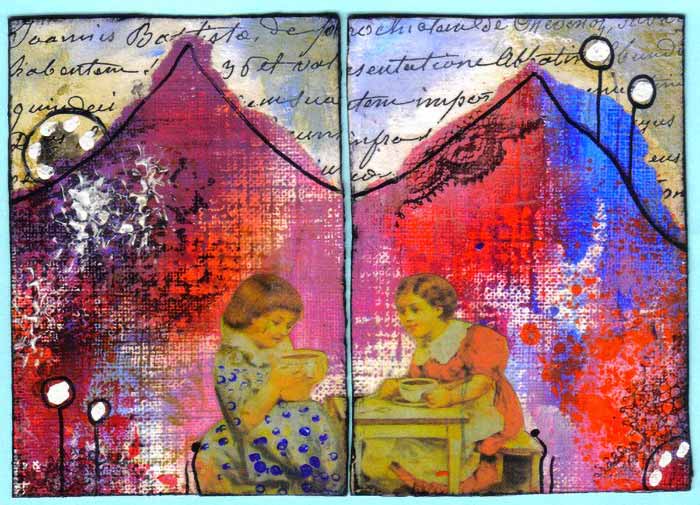 1,000 Artist Trading Cards: Innovative and Inspired Mixed Media ATCs
Patricia Bolton (Author)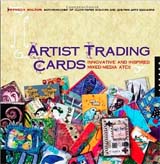 Making artist trading cards (ATCs) is a hugely popular activity for artists.
Originally a paper/collage-based art form, ATCs have caught on with crafters working in a range of mediums and are now just as popular among fabric and mixed-media artists.
ATCs are mini art works, the size of a playing card, often created as limited editions. The back of each card contains the artist's name and contact information.
The idea behind the cards is to make them and then give, trade, or share them with others.
THE ATC book !
Artist Trading Cards
Leonie Pujol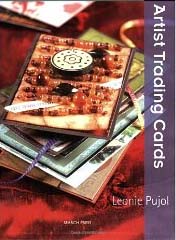 Ideas for combining paper, metal, beads, and stickers with painting, stamping, and stenciling techniques fill this guide to making 20 artist trading cards. 
Very affordable... from $5 !