How to create an aged paper
---
To create this "old letter", if you don't scan a real letter, you will need a "old paper"... It's quite technical to create an old structure with photoshop: you can find old papers to download on the net: it will save you time to refine the rest!
So do a google search: "old letter paper" and choose! You will be spoilt for choice!
And if you don't want to search, download mine here !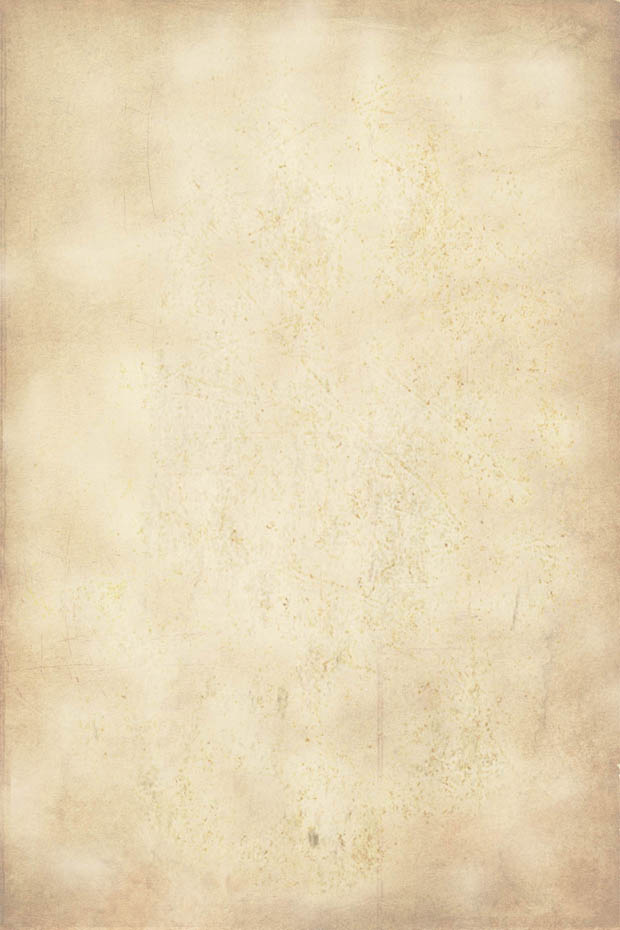 How to imitate old scriptures
---
Here again, google is your friend and will give you a whole choice of "old writings" to download... Either you download ready-made texts... or you download "old script" brushes... you have the choice!
I have prepared 3 old letters for you if you prefer to work with mine... Click HERE to download!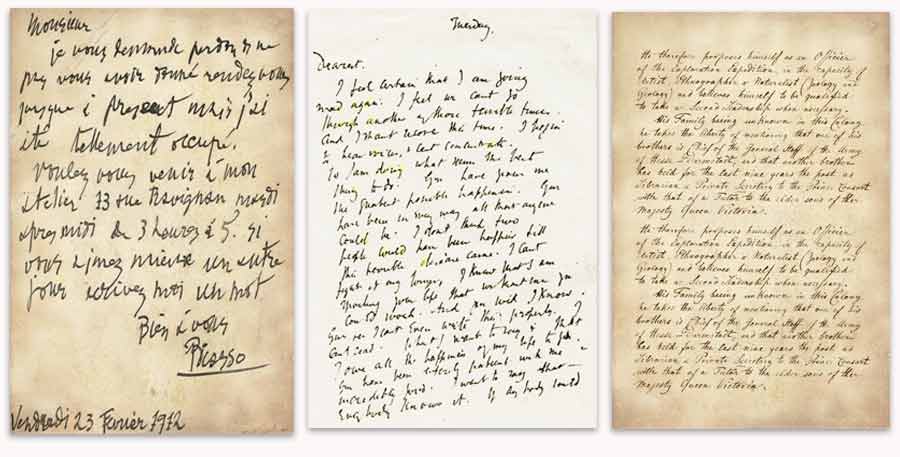 You can also work with old paper and "old script" brushes that you can find everywhere on the internet... It requires a small gymnatque to set them up in photoshop... but you are used to it!!!
I'm thinking of this excellent pack of brushes on deviantart which is a gold mine for those who do graphic design! Click on the image to DL brushes !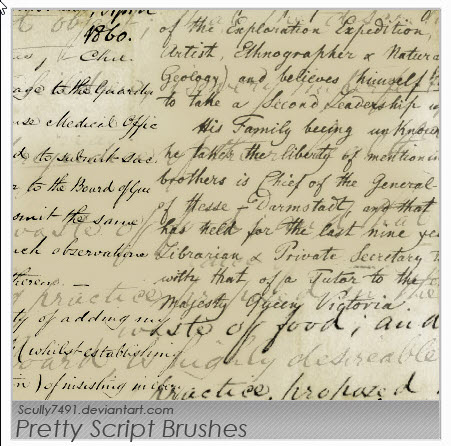 How to install brushes on photoshop
---
For those who have trouble with photoshop brushes, here's how to install them:

- Download the file that contains these brushes and unzip it.

- You get a file: js_prettyScript with the extension .abr

- Put this file in the directory: Adobe Photoshop CC 2019>Presets>Brushes (it already contains files with.abr extensions).

Launch Photoshop and open the image of the old paper: the one proposed to you measures 21cm by 31cm.

In the tools menu, select the brush tool and click as shown:
Then open The brushes choice...
Then click with the brush in the middle of your sheet... If the text that appears is too large (or too small...) adjust the size of the brush (500 is a good value).

If there is not enough text, repeat a second time to fill in the sheet....

Here's what you could get....

Click on the picture to download it !
This is the end of step 1.... It's time to move on now to the work on the photo and give it that characteristic curvature that makes it truer than life!

Go to Curving picture