Mini-photo album 8-page ...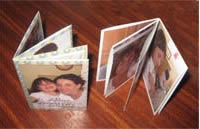 In  this previous page, you learned how to fold and cut an A4 sheet so that it becomes a 8 pages mini album
You will now create the "grid" which, once filled with photos, wil give you, when it will be printed, a 8 pages photo mini-album as it appears on the photo.
Start your preferred image processing software ... For me it'sphotoshop ... but PhotoFiltre, PhotoImpact or PaintShop Pro ... are ideal!
If you do not want to build the grid ... you can download a ready to use one HERE
Grid Construction
Just a little math ... a A4 page measure 21x29, 7 and we will put 8 pictures on it ... Here's a quickly drew plan :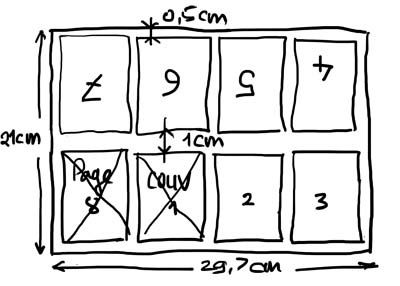 The margins are 0.5 cm between each photo (we could take 1cm!) and 1cm to the centerline ...
Each photo place must measure 9.5 cm in height and 6.8 cmwide ... This is not, unfortunately, standard proportions pictures ... We must therefore adapt them!
Method with PHOTOSHOP
To make simple manipulations, I chose to first create a pattern and then use that pattern to create the photo placement grid of the mini album ...
1) Creating the pattern
Start by creating a new image with dimensions of 9.5 cmwidth and height 6.8 cm.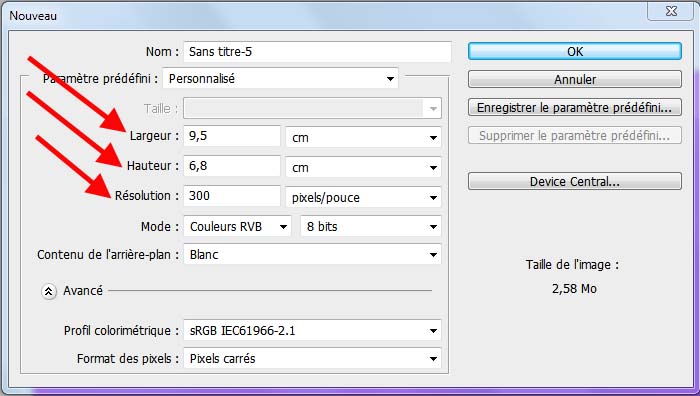 With the paint bucket, fill the image with any color (I chose Parma).
Now do: Image> Canvas Size and working in the window that opens do the following: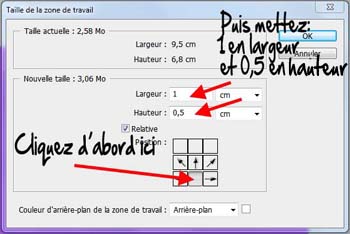 Click OK, the image reappears bordered on three sides by a border of white 5mm.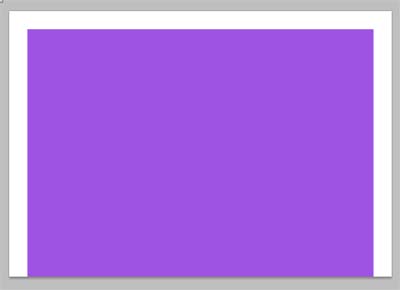 And it is this image that you save as pattern making: Edit> Define Pattern.
Give a name for your pattern in the opening window (i typed "vignette") then submit.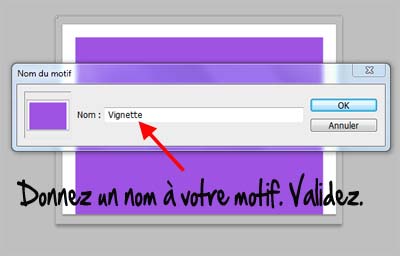 2) Creation of the A4 grid
Now do: File> New to create a new picture in A4 format: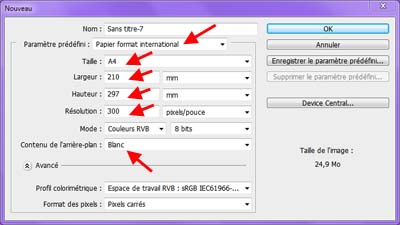 Confirm by clicking OK ... Your new image appears. In the Layers window its name is Background.
Start by double clicking on Background in the Layers windowand in the window that opens, click OK. The layer of the A4 is now called Layer 0.
Now click the Paint Bucket tool. Then select the option: patternand choose your pattern "Vignette".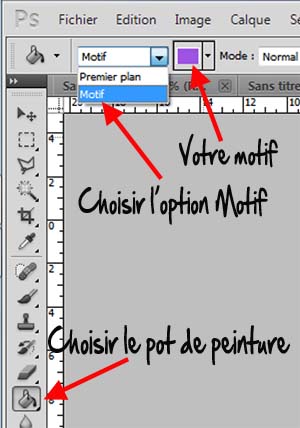 Now click with the Paint Bucket in your A4 picture ... It's magic! Your A4 sheet is filled with 8 "Thumbnails" correctly placed.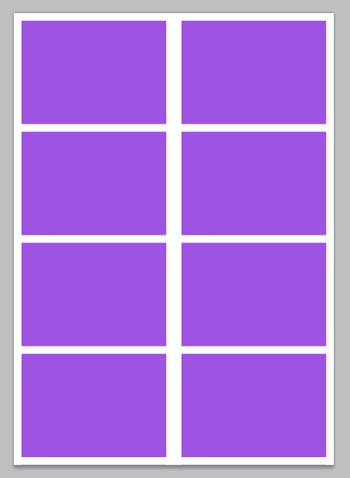 It remains to hollow out the A4 ... removing these pretty Parma color "Vignette"!
Take the Magic Wand ...
Uncheck possibly in the top horizontal menu option Contiguous...
Click on a Parma "Vignette" : All "vignette" are now selected ...Press the delete key ... All Parma "vignette" disappear ...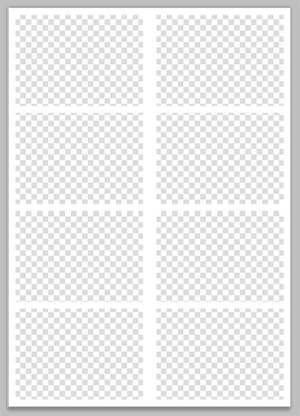 And you just above the grid ... ready to be filled with your photos ...
Save your work: I named mine GrillePhotoA4. Psd(Photoshop) for a future use.
Click on SUITE for access to the last part of 8 pages mini-album: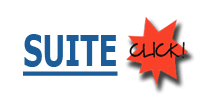 500 Handmade Books
Inspiring
Interpretations
of a Timeless Form
Larks
Books as objects, books as sculptures...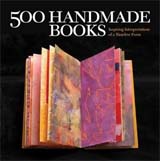 Lark's 500 handmade books is a bestseller since 2 years.
Making Handmade
Books:
Alisa Golden
Thanks to the 100 ideas in this volume, the craft is now available to everyone...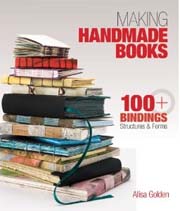 fold, glue, and sew handmade books in a variety of shapes and styles... 4.5 stars for 18 customers review.
Continue to ...