TUTORIAL SCRAPBOOKING
FAUX POSTAGES AND ARTISTAMPS

How long do you scrap?
I discovered scrapbooking in 2003, with an office colleague, knowing my passion for photography, she brought me from a scrapbooking show, documentation about this creative leisure.
I then did research on the Internet to learn more about the subject and it took me 2 or 3 months before I start. My first pages were very simple indeed, and then gradually as I discovered new techniques, I made progress.
What do you like to do scrapbooking?

I like sanding, inking, using stamps, but above all, avoid doing the same things, just try to create embellishments, to test new techniques. For me, this diversity is the first scrap advantage, we never tires.
Do you have favorite colors?
I use much brown, I would say that right now I have a preference for warm colors, but it has not always been so. My choices of colors evolve according to the tendencies, new collections of papers, photos that I scrap...
What brings scrap to you ?
To be relax, the pleasure of creating, some interesting meetings ... The happiness to dive back into the memories, the search for new ideas, need to excel. Anyway, it's a consuming passion.
And your blog?
Good question! Show what I do, have an outside opinion is also an easy way to communicate and to find myself on this site, to talk of me and offer... a step by step about the fake stamps ...

Visit the LyandCo's blog :


(http://scrapaly.canalblog.com/)
Have a look on this video :
http://www.youtube.com/watch?v=7OEoqWey7O0
 MAKING OF FAUX POSTAGES : STEP BY STEP
Some home made artistamps (faux postages)
---
Here is a simple method to make by yourself these fun embellishments : artistamps and faux postages.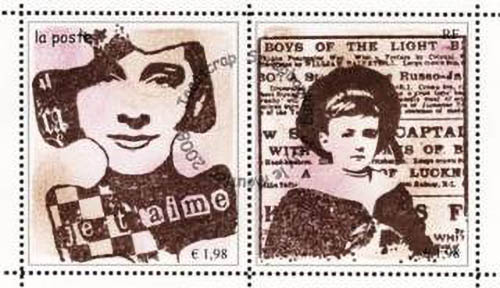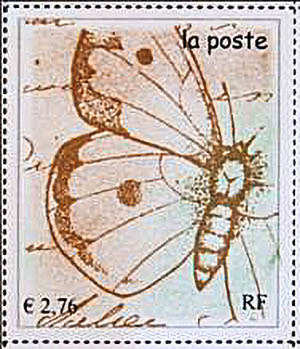 Materials Needed
---
• 1 sheet of white paper, type Canson 
• 1 sheet of colored paper or graph paper or acetate (to differentiate it from the blank) 
• water resistant inks "Archival Inks" and stamps 

• color chalks or watercolor pencils 
• Distress inks (optional)
• 1 cutter 
• a stamp-grid
Technical
---
You print twice the same grid, one on white paper (CANSON paper is a must) and the other on a rather thick colored paper or acetate ...
The white sheet will be used to print the stamps, the other one will be placed on the first one and will be used as a stencil.
You will find postage stamp-papers ready to use HERE and on the Internet.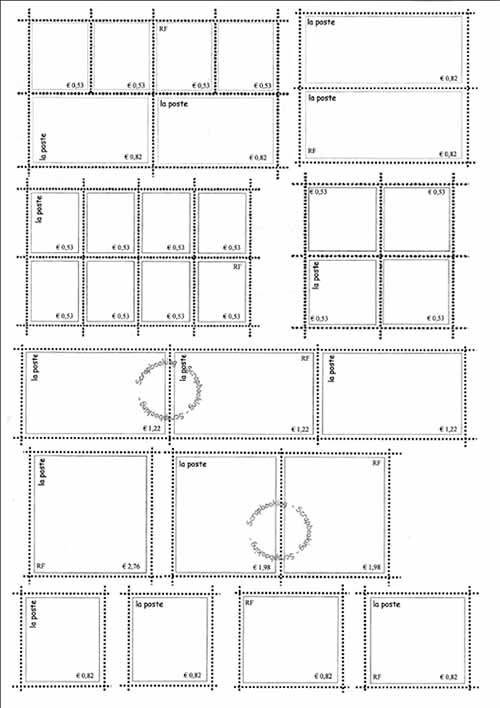 first print the 2 sheets and, on the colored paper, you are going to hollow out the locations of the stamps using a cutter... This work is the least attractive.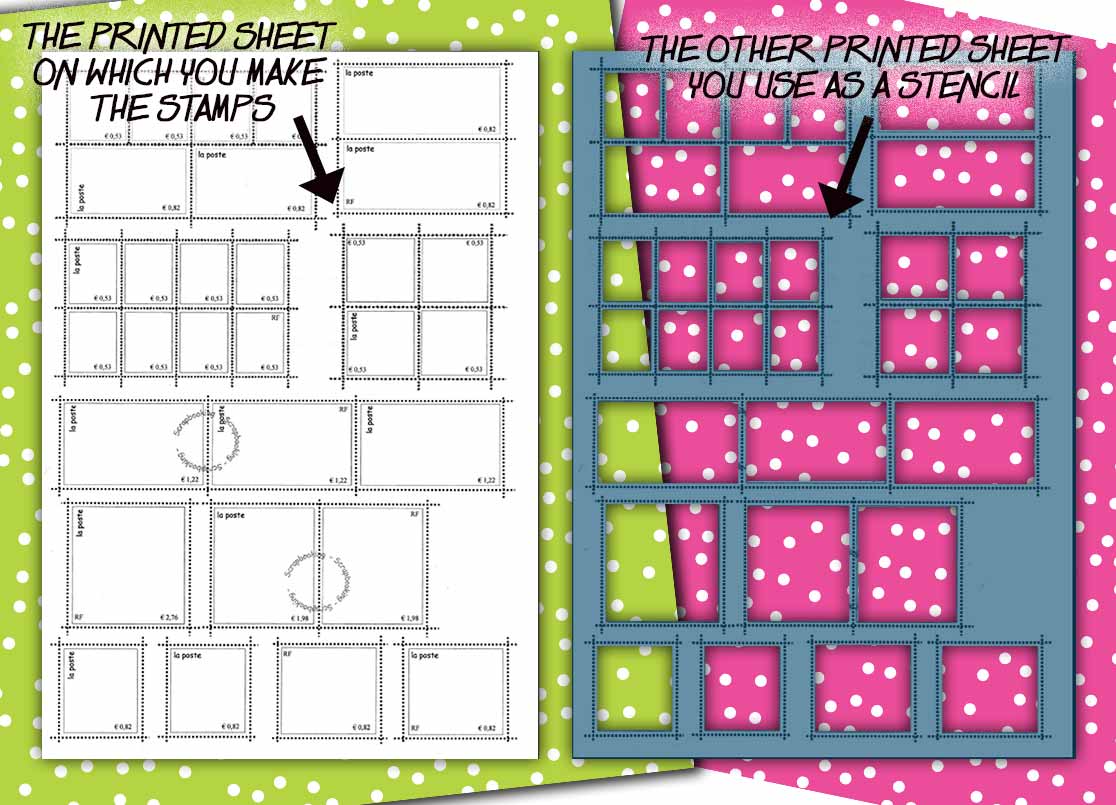 Then use the colored paper as a stencil, having it on your Canson type paper .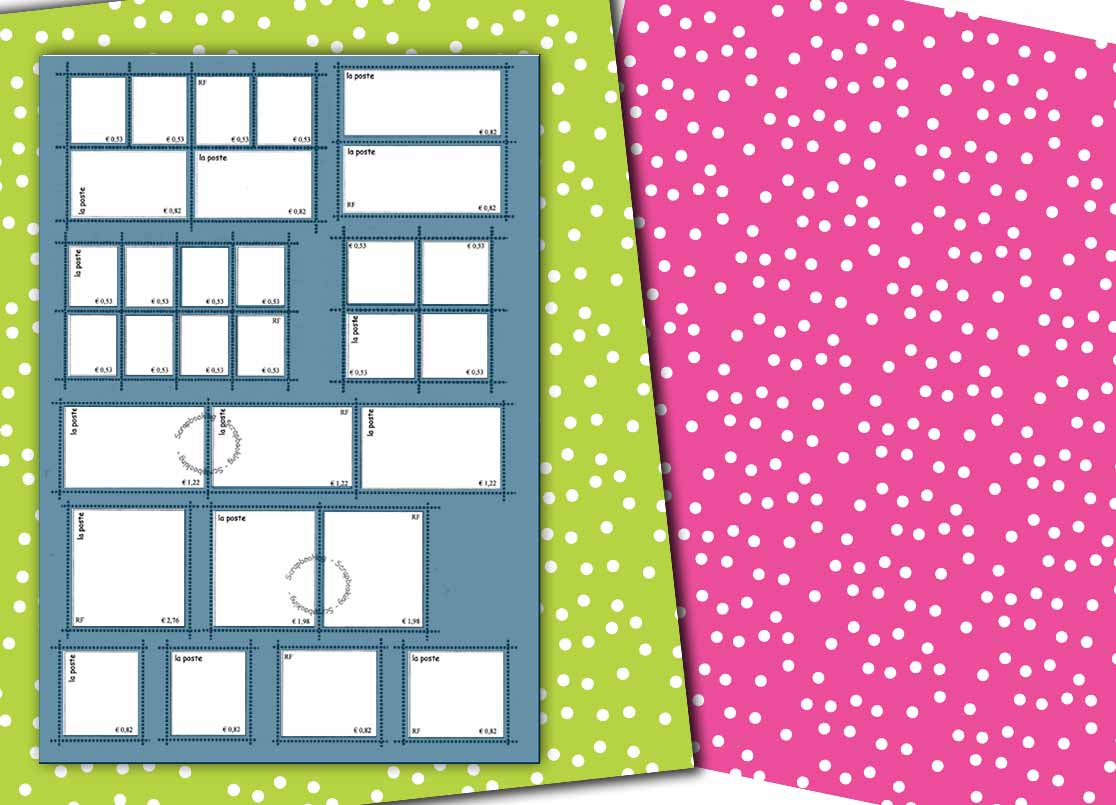 First step
---
Several possibilities are offered:
For a pastel effect, you can use coloured chalks and spread with fingers or coloured pens.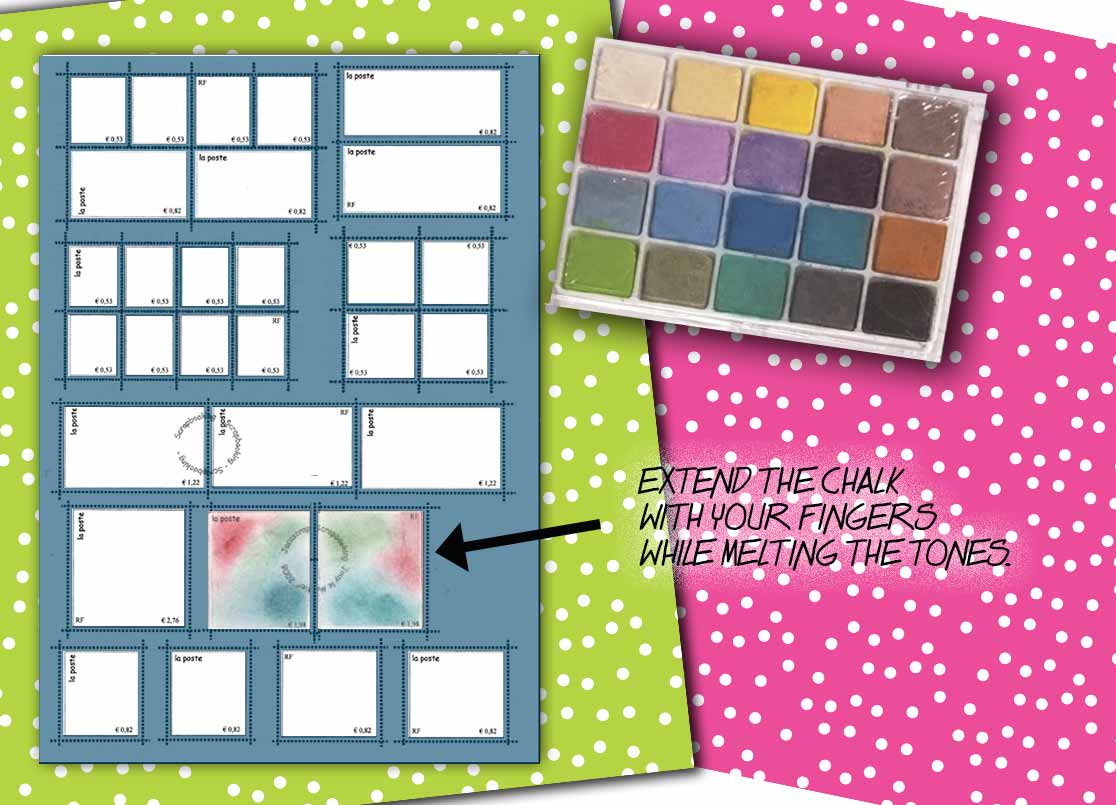 For a more sustained effect prefer watercolor pencils. You drop a few color touches, then you spread with a wet brush.
You can mix colors, make degraded, there are no limits to your creativity.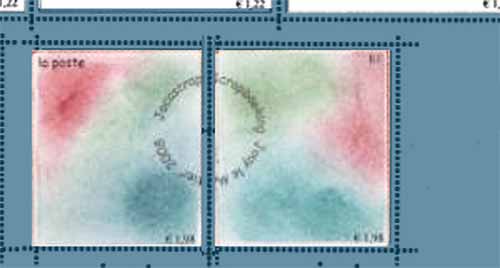 Second step: stamping
---
The patterns are printed with "Archival Inks" Ink or equivalent.
The use of stamps larger than the size of stamps allows interesting effects. You must leave in place the stencil to print motif on one or more stamps at the same time, while keeping a white border between each stamp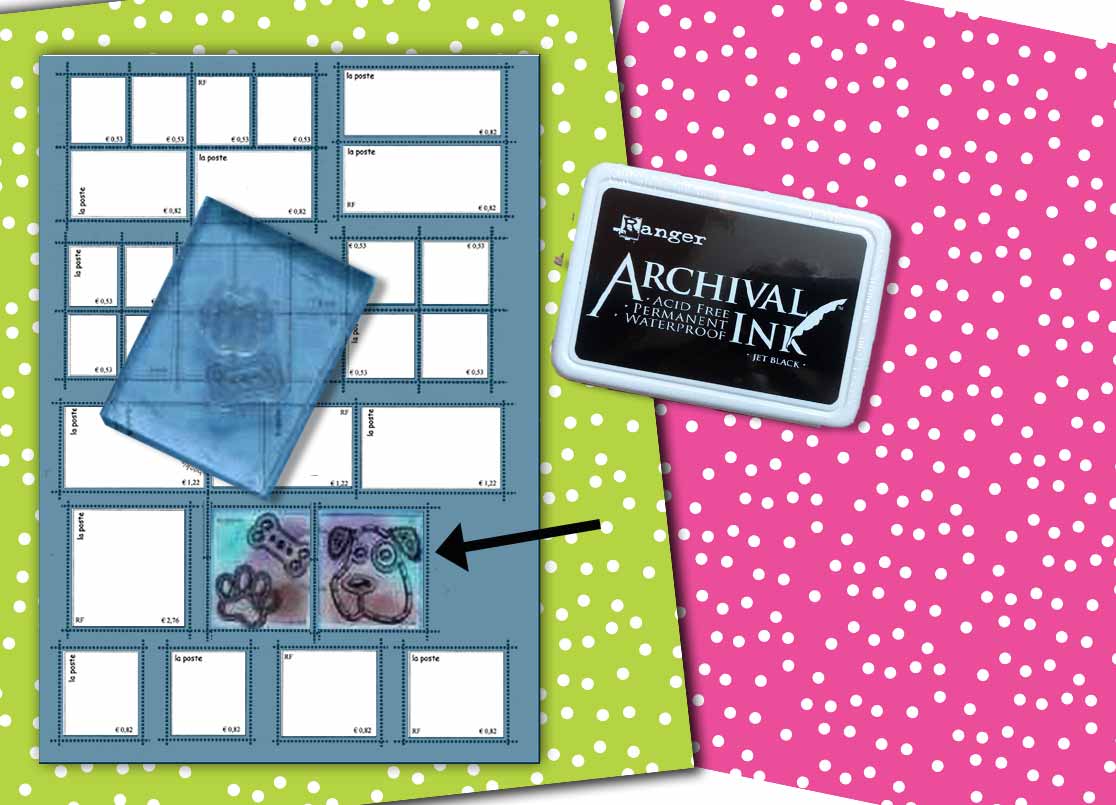 Third step is optional.
---
You have to color (or not) your stamping. For this you can use either, watercolor pencils, Distress Ink that you spread with a brush or colored pencils.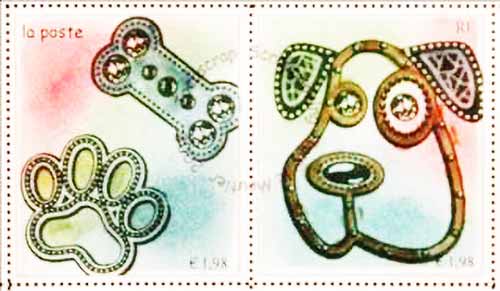 Last step: cutting
---
For this use "stamp" scissors (look at Toga collection) or "torn effect" scissors (look at Amazon).
You can then mat your stamp on a paper fitting to your page, take care of tearing it as if you had recovered it from an used envelope.
Showing 2 stamp-grids for download, you can print to make your stamps:
Some effects
---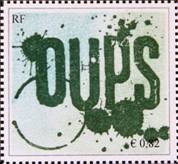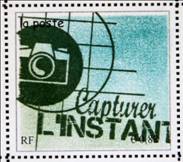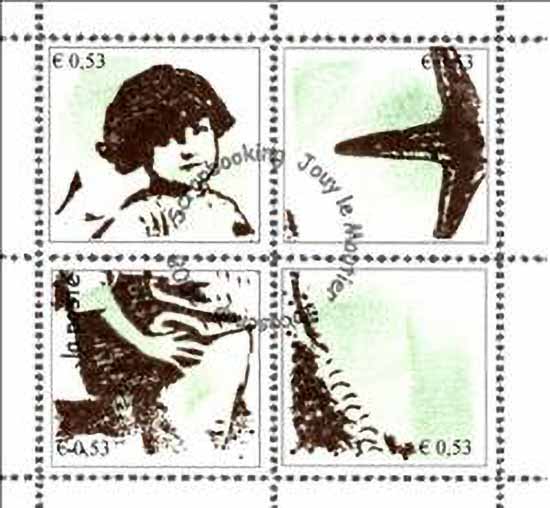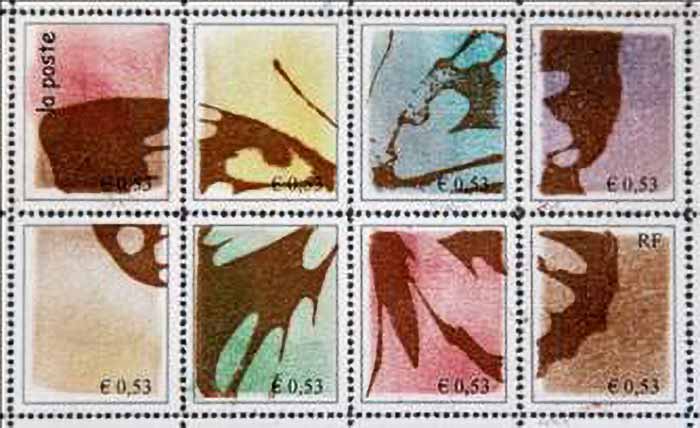 Some business links
Some books about
postal art
and stamps ...
Its All About
Cards And Tags
Nancy M. Hill (Author)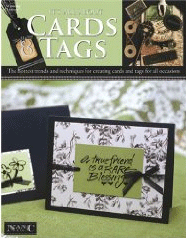 Nan-C & Company presents a treasury of dazzling ideas for creating custom-made cards and tags for a variety of occasions.
Paper crafters and scrapbook enthusiasts will have all the hottest trends and techniques at their fingertips.


Good Mail Day:
(Paperback)
Jennie Hinchcliff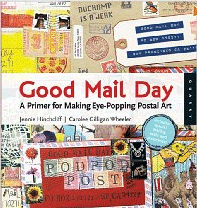 A Primer for Making Eye-Popping Postal Art... Readers will learn to create decorated and illustrated envelopes, faux postage and artistamps, find penpals, make a mail art kit, and much more!


Stamp Art:
15 original rubber
stamp projects
Sharilyn Miller Sharilyn Miller (Author)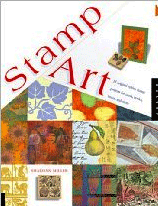 This is a wonderful book for stampers of all levels. It starts out by describing the basic materials & techniques used in stamping...