The title
It is cut out on of canson using the Kraft-Robo. But you can just as easily print it version "mirror" and cut it out with your scissors and your cutter.

It is then painted with the acrylic resin….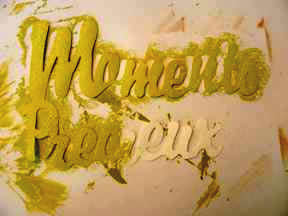 To always give relief to creation, you can stamp your title using a "text" stamp….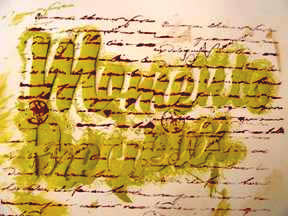 As for the bottom, if you wish to attenuate the color, pass the distress "photo vintage" ink on your title.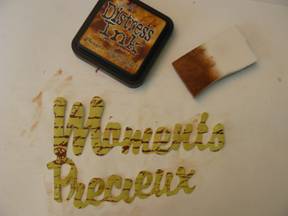 Then we will pass one or more coatss of "Utee" on the text.


With this intention, it is enough for you to stamp your title using your versamark and to powder this one with your Utee…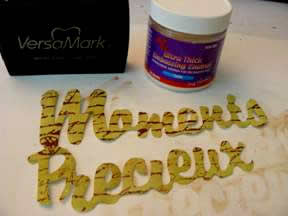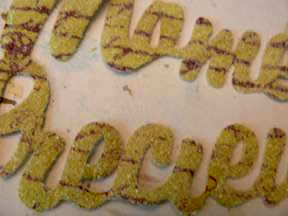 You remove then the surplus of the powder and heat with your heat-gun.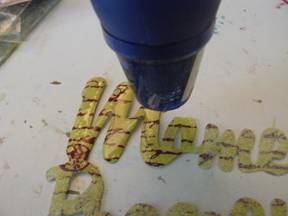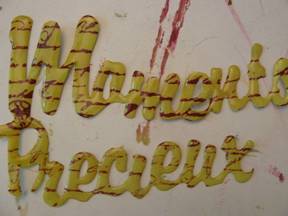 In order to age a little the title , we will crack the utee. It is enough for you for that simply "to twist" your title with your fingers….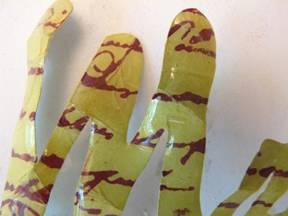 The brads making the dot of the letter "I" is painted, partly, with the acrylic resin…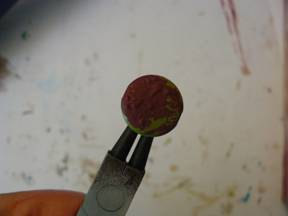 Continuation (3)